Make the most of your outdoor team-building activities by planning an event your group will surely enjoy!
The great outdoors isn't called great for nothing. They offer tremendous benefits to all activities, including mental clarity, a connection with nature, peace and quiet, and so much more. Nature is the perfect place to turn if you're planning a team-building activity but aren't sure where to start. 
So, we're breaking down our best practice, tips, and tricks for planning the ultimate outdoor activities for your next team-building event. Learn how to bring people closer together, promote creative thinking, help teams build communication skills, and identify gaps and strengths in individual members. Your next event is an engaging and positive experience for the entire team. 
How to Make the Most of Your Outdoor Team-Building Activities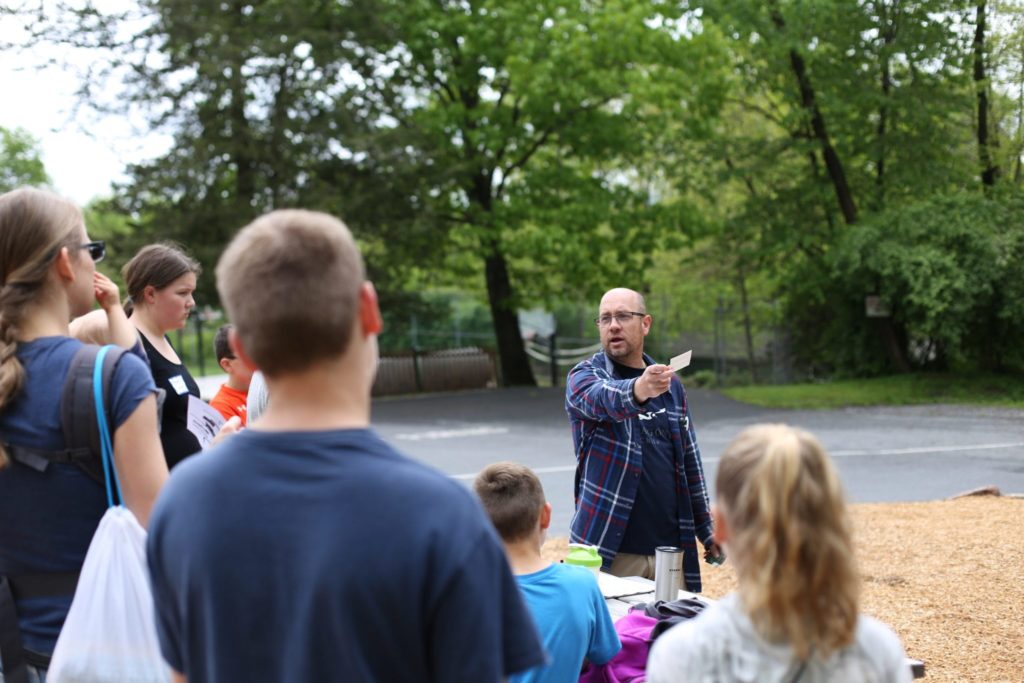 1. Define Your Goal
Having a clearly defined objective or purpose for your team-building activity can help ensure it's both fun and effective. But unless your boss told you precisely what the goal of your team-building event is, you may not know where to begin or what to plan for exactly. 
If you're unsure where to start or aren't clear on your corporate outdoor team building activity's goals, get a sheet of paper and start by answering the five "W" s: Who, What, Where, When, and Why. 
By answering each of these questions, as a team leader, you can begin to see how your event plays directly into the goal you want to achieve. Maybe it's a large group activity designed to help remote teams get to know one another. Or perhaps you're planning an intimate group gathering meant to enhance leadership skills. Whatever your goal, plan your event around it. 
2. Establish A Budget
Your budget will determine some of the planning for your outdoor team building event, so this is a critical item to establish early on. Speak with your boss or whoever allocates funds to events and other HR efforts. Ask how much money you have to work with for your event and what the expectations are. 
If your organization doesn't have a specific number in mind, you can either compare past events to see what those typically cost or get an estimate for events you're interested in for your boss to approve. 
Beyond the actual event, you'll also want to keep in mind event expenses such as: 
Transportation and parking
Venue and activities
Food and beverage
Insurance (if needed)
Goodie bags or prizes
3. Determine Your Timeline
When planning an event, the more time you have to prepare, the better. We usually recommend planning your event at least four to six weeks for smaller events and four to six months in advance for gatherings of 100+ people. 
Once you have a timeline in mind, inquire if your specific event date is available at your desired location or with your preferred activity provider. If it is, you can start building a list of items that need to happen one week out, two weeks in advance, etc. Keep things organized, and your planning will become much easier.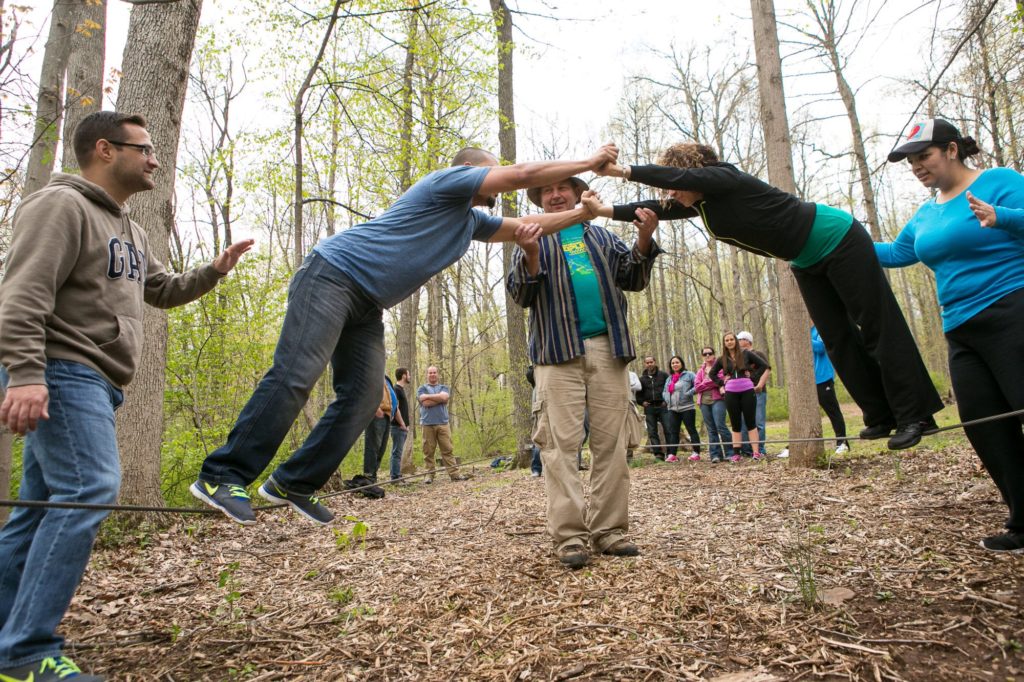 4. Think Outside The Box
It's good to apply some creative thinking when planning group activities and team-building gatherings. To keep participants engaged, you want to make sure your activities are exciting and engaging for them. While every other business may be planning the same boring and stale team-building outing, don't be afraid to think outside the box and try something new with your team. Try something exciting and new, like ziplines, ropes courses, or archery. Team members are often very receptive to new ideas and enjoy activities that aren't the run-of-the-mill, same-old thing. 
Starting with an outdoor adventure is a great way to step outside that traditional group gathering plan. 
5. Involve And Engage All Team Members
Everyone has a different personality, so it's important to remember that not all team members will love the same activities or icebreakers. Your aim with the event should be to involve everyone in whatever ways they're most comfortable. Be sure that no one is excluded from the activities and try to find ways to have everyone participate. 
If you're unsure how to do this, you can host a meeting or gathering with your team before you schedule your event to get input from everyone and hear any concerns. Ask for feedback and input where you can to ensure everyone feels heard and that the event will be engaging for all involved. 
6. Encourage Collaboration, Not Competition
While healthy competition can be an excellent motivator for some, not everyone will want to participate in competitive activities. And competition can bring out tension between team members or encourage a 'me vs. them' mentality. 
Instead, aim for an environment where collaboration and social skills is the top priority. Collaboration is massively important to teambuilding. Working together helps build relationships, strengthen bonds, cultivate new problem-solving skills, and much more. Instead of every person for themself, collaboration encourages the group's success for the greater good.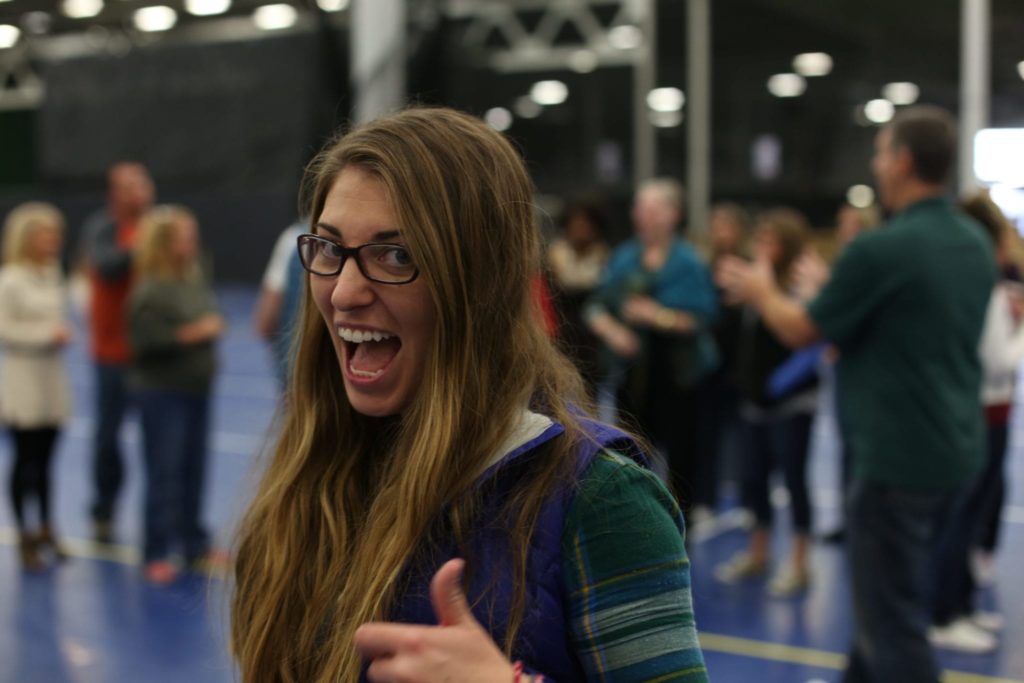 7. Set Clear Expectations
Be clear about what this team-building activity includes and what participants expect. While there certainly is a time and place for surprises, this isn't the setting for that. Lead by example with clear communication skills and set expectations as to what each person is responsible for and how they can anticipate the outing to go.
8. Think About Location
The right venue or location can make or break your team-building activity, so be sure to choose the right spot for the goal you have in mind. If you're looking for something engaging and fun while also relaxing and grounding, an outdoor adventure attraction like those at Refreshing Mountain may be a perfect balance. 
As you plan for your location, consider the following: 
Will you be hosting an indoor or outdoor event?
How many participants do you have, and how many can fit in a specific venue?
Are there extra amenities, such as Internet access, audio, or visual equipment, to which you will need access?
Will weather conditions impact your event?
Is parking available, and is the location easy to access?
9. Gather Feedback
No event goes off perfectly, and there is always room for improvement and growth. Gather feedback from your participants and use that to plan an even better event next time around. Feedback to consider might include the event location, the activities guests participants in, how communication went, what participants took away from the event, and more. 
10. Remember To Have Fun
A fun event is a successful event! Remember that bringing your team together is a celebration, and having fun should be the primary goal for all your team-building outings. As the event planner, you should have fun pulling together all of the details and not get stressed about every last thing. Your guests should also have fun participating in the activities and not feel pressure to perform or competition from others. 
Plan Your Team Building Event At Refreshing Mountain
If you're looking for the perfect outdoor team-building activities for your group, look no further than Refreshing Mountain. Our experienced event planner can help you address these items and more while planning your next team-building experience.
Learn more about outdoor team-building activities and begin planning your adventure today!