Refreshing Mountain, located in northern Lancaster, has a variety of family-friendly activities and adventures available throughout the whole year—spring, summer, fall, and even winter! Refreshing Mountain has something to offer, from ziplines to escape rooms for each person looking for fun things to do with kids in Lancaster, making this a great place to host a birthday party for those you love the most.
Our facility is one of the most-loved adventure sites in Lancaster, so whether you are an adult, teen, or younger child, Refreshing Mountain is a great host for birthday celebrations. Having an escape room-themed party is great for rain or shine all year round, making this appealing to those concerned about weather predictability regarding our outdoor adventures.
Continue reading to learn more about how to plan your birthday celebration!
The Birthday Party Venue
Refreshing Mountain provides a scenic and nature-filled facility to host the best birthday celebration. With beautiful views, hiking trails, amenities, and plenty of seating and space, there is a lot for your whole group to experience.
Picnic tables and pavilions are available to your group on a first-come-first-serve basis. Just check with the office to see where it is best to build a camp for the time you'll be here, especially during our busy season in the summer. Other amenities include our Café, the pool, the Dining Hall, lodging-like cabins, and hotel-style rooms. Depending on availability and the time of the week, one of our meeting room spaces could also be an option.
Planning the Perfect Party for Kids at Refreshing Mountain
When planning the birthday party celebration, there are some important things to know and consider so you can make your booking with us. Some of these important items include the number of people participating, the time and date of the year you want to come, and the age ranges of the participants. These are important to factor in because we have a maximum number of spaces available for many of our group activities, and so activities may be booked by other groups the day you're looking to come.
Please keep in mind that we also have age minimums for many of our activities, including our zipline courses. For younger kids, there is a requirement for adults to participate with the kids in activities. You can find all requirements when you're exploring our activities.
For example, our escape rooms can hold a maximum of 10 people (age 5 and up—if they are younger, they're not included in the count), and typically escape rooms are available year-round from afternoon to evening. 
Incorporating Escape Room Fun: Activities for an Unforgettable Birthday Celebration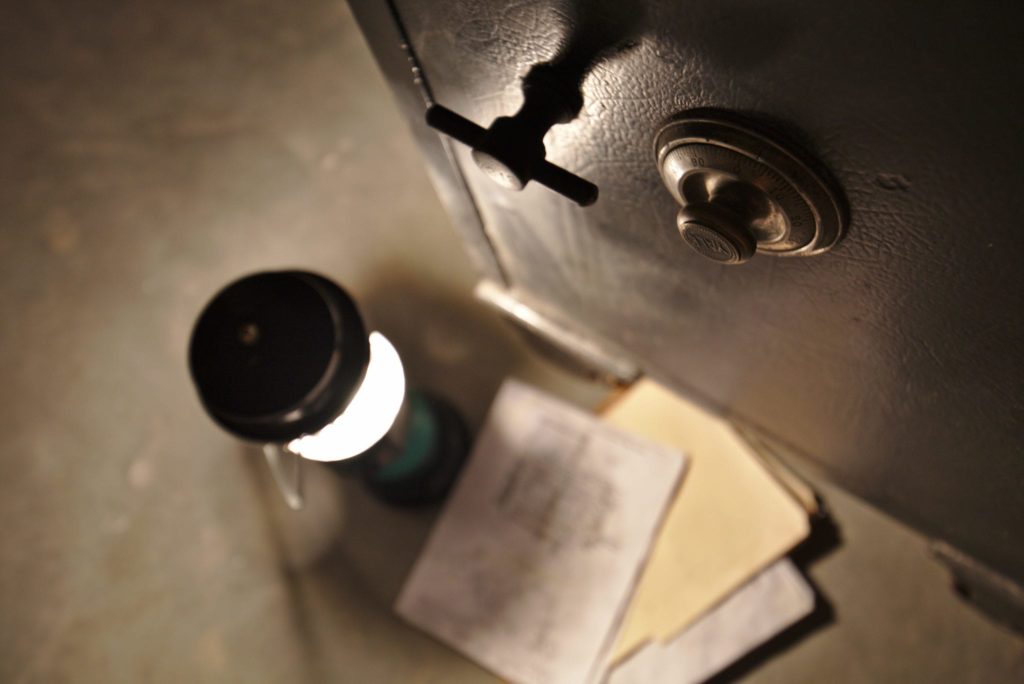 Escape Rooms are an excellent option for birthday parties, whether it's the main event or part of a full day. With 3 kid-friendly escape room options, you and the participants can spend an hour solving puzzles and a series of challenges to help solve the room. 
These escape rooms are private experiences, meaning no other groups can join in on your activity while you are inside.
If you are planning on the escape room being your group's main event at Refreshing Mountain, a great way to "warm up" for the escape room would be icebreaker games or activities that build excitement and teamwork among all the guests. These are especially good if the guests have not met each other or not everyone is familiar with each other. 
If you're planning on doing other activities while at Refreshing Mountain, keep in mind that the escape room takes about an hour to complete, but that you have to check in 15 minutes before your escape room begins and that it may take you about 5-10 minutes after the escape room to use the restroom and head to the next activity.
Some additional activities you can include would be our zipline packages, including the Ascent and Basecamp packages, the Challenge Adventure Course, and the Aerial Excursion. With the Ascent and Basecamp, a variety of activities are offered, including animal programs, rock climbing, the Elevated Obstacle Course, slingshots, and pedal carts.
Kid-Friendly Escape Room Options
As stated earlier, there are 3 options available for choosing an escape room experience. Here is a little more information on each, which will help you to come to a conclusion about which room(s) to rent for your group.
Funding the Dream is an easy-medium-level room. You and your group help discover inventions and overcome the red tape involved in getting your patent approved and funded. This all must be done before Refreshing Mountain's patent office closes! 
Circle T Ranch is a medium-hard level room based on the ranch that used to be where Refreshing Mountain is now. Upon acquiring the ranch, the owner of Refreshing Mountain discovered the property in shambles and pieced the property back together through a series of events. 
On a Mission (our newest escape room) is also a medium-hard-level room. You'll be working to engage in international humanitarian work in your own backyard. The goal is to meet the holistic needs of underserved communities throughout the world. In addition to the fun escape room, 5% of proceeds generated in this escape room go to a Lancaster-based non-profit called HOPE International. 
Beyond Escape Rooms: Additional Recreational Options at Refreshing Mountain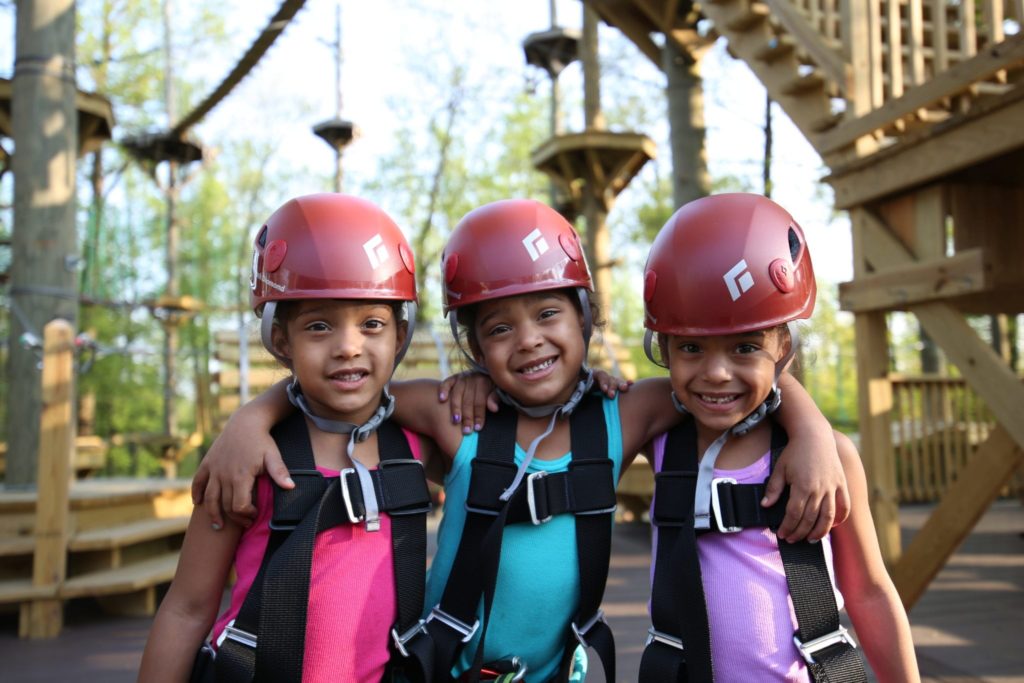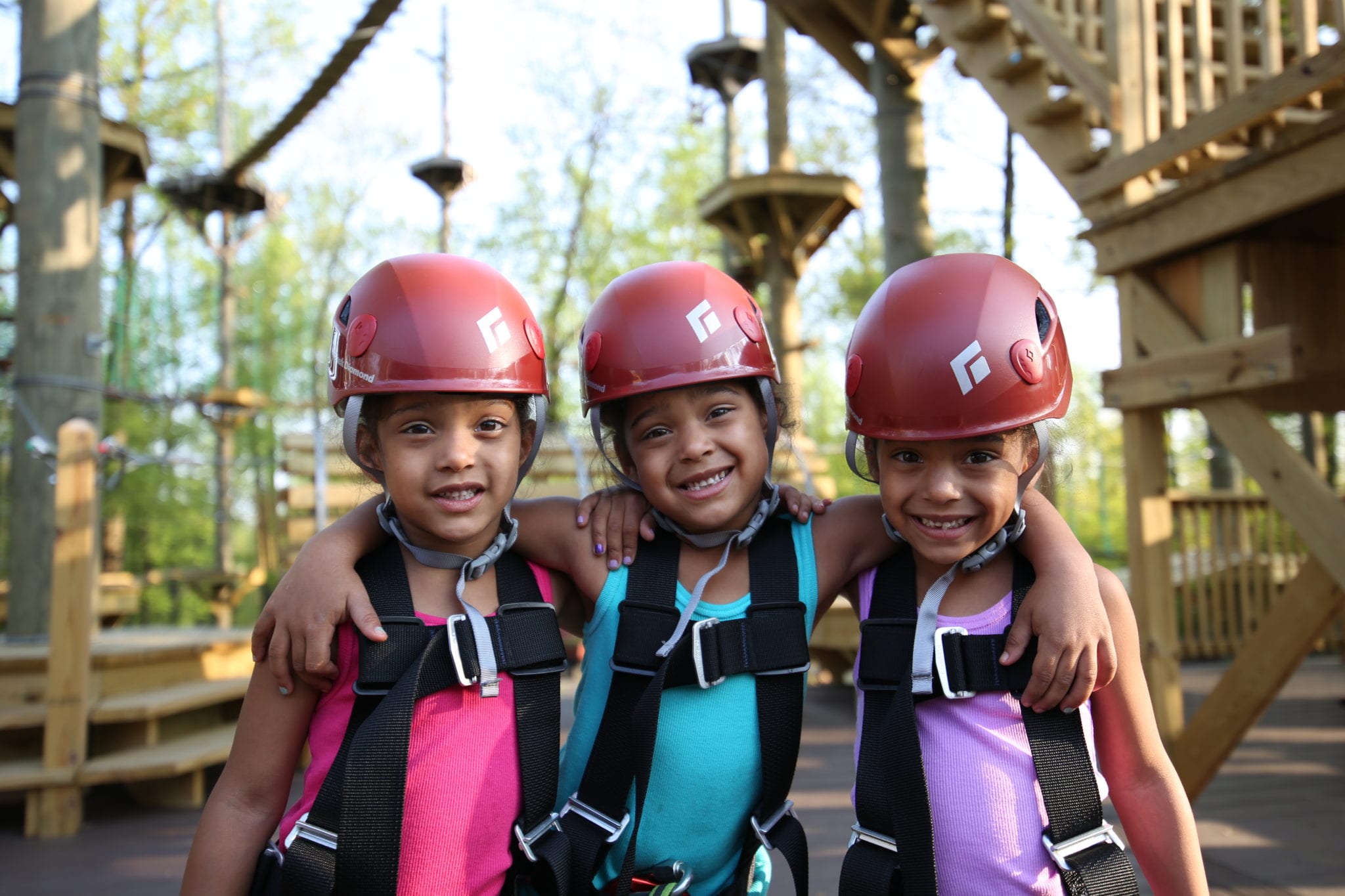 Outside escape rooms, we offer many fun adventures for you and your guests to explore! From ziplining to hiking trails, there's so much for your group to do at our facility.
Our hiking trails are 1.5 miles and surround the Refreshing Mountain property. You are more than welcome to explore the whole property during your stay, but the hiking trail is definitely recommended since you get to go through the woods surrounding the property. You can also go to the office to ask about our nature scavenger hunt, and we'll give you a paper (or as many as needed) for you to find various plants and animals in our facility.
Our zipline courses include the Challenge Adventure Course and the Aerial Excursion. These courses are fun and great for groups of up to 8 people. These are our longer courses.
If you're looking for something that includes a variety of activities, the Ascent and Basecamp packages are your best bet! These include the Elevated Obstacle Course, Farm Animal Experience, Wildlife Experience, Sling Shots, Pedal Carts, and the Climbing Tower. The Ascent also includes the Flying V zipline. These packages are 3.5 hours long, giving you plenty of time to explore what Refreshing Mountain offers.
Axe throwing is another great option for ages 13+. We have outdoor axe-throwing lanes making this a fun and unique experience for your group of up to 24 people! 
If you are looking for more recreational activities, we have a sports field great for frisbee, soccer, Spikeball, and more! There is also an outdoor basketball court and 2 indoor gyms to play basketball. In the sports field, we also offer sand volleyball.
One final activity that is available during the summer is our swimming pool. Be sure to learn more about the time blocks you can reserve. The pool is spacious, including a kid's water play area, a diving board, and a slide that goes into our deep end. 
Catering and Refreshments
Refreshments help create a good experience at birthdays, especially if you plan on staying for several hours. On-site, we have 2 options for your group to choose from.
The 319Cafe offers coffee, snacks, and paninis. Fox Meadows ice cream is also served at this café, making this a fun experience for any of your guests that appreciate the local creamery. Our menu is directly on our website >> 
Our Dining Hall is an additional place to get food. It's an all-you-can-eat buffet that includes a variety of breakfast, lunch, and dinner options depending on the time of day you are coming. Meal prices vary depending on the meal you purchase and the ages of those eating with us. You can explore more of what's included in our meal options here >>
Start Creating Lasting Memories with Your Kids
Overall, Refreshing Mountain offers a great variety of activities, meal options, and locations to host your birthday celebration. Whether you are looking for a full day of adventure or just an escape room, all that can be found at the facility.
A birthday party with an escape room twist is an excellent option for your group, especially if the group ranges in age and desired level of adventure. Be sure to learn more about our escape rooms and start planning your next birthday party adventure today!