It's that time of year again! Buying Christmas gifts is a great way to express your friendship and love for one another, but sometimes it can be difficult to choose the right gifts, especially for those who love a good adventure in the great outdoors. From Zipline Packages to GoPros and more, there are many ways this can go, but here are recommendations from people who venture on the wild side.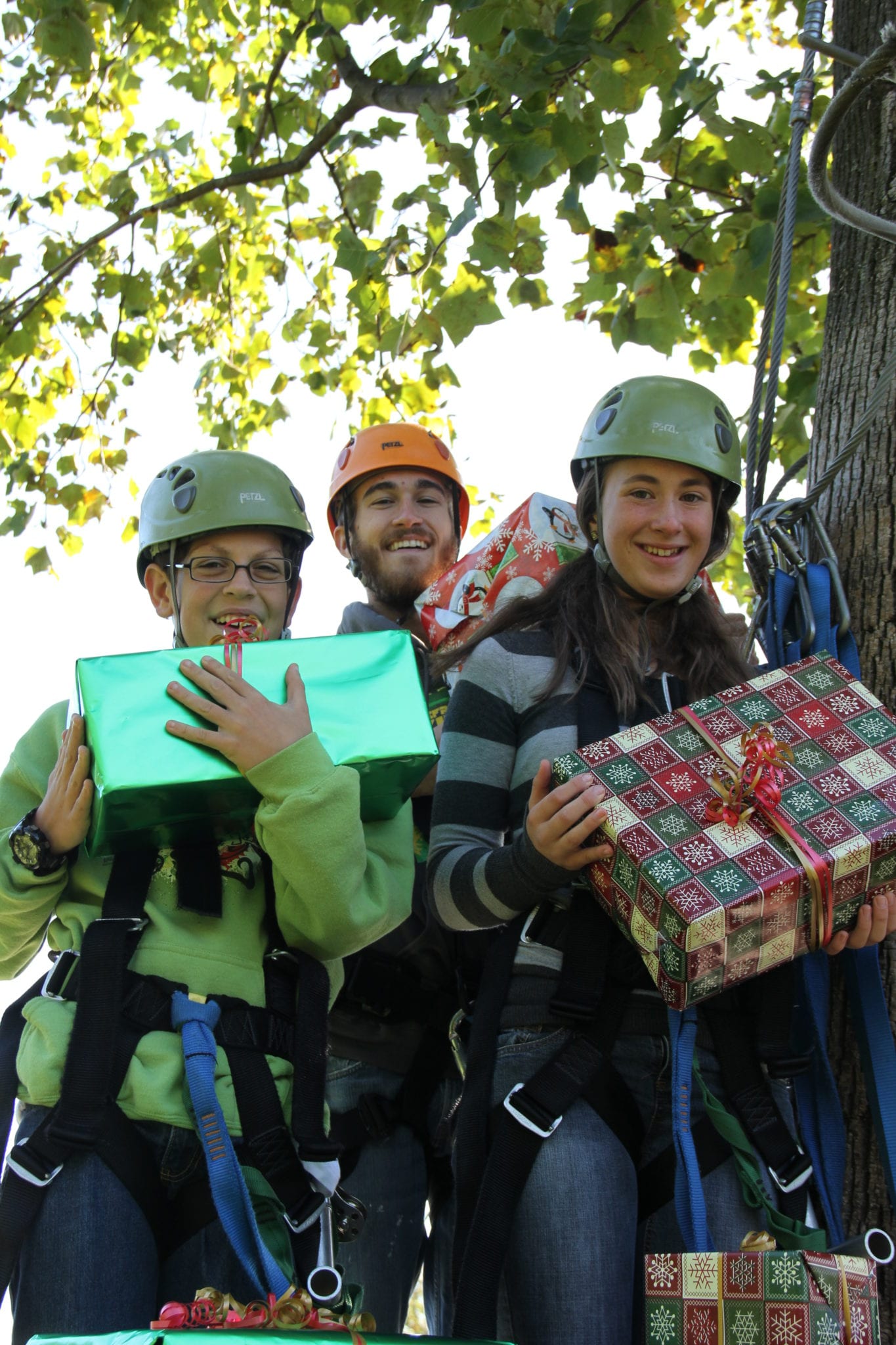 Pick Up Some Winter Gear
Whether it's a jacket or a thermal shirt—or, as per my personal preference, a thick flannel—we are always outside, many times regardless of the weather. For those people prone to venturing out in colder weather or snowy precipitation, having the right gear is a necessity. There are plenty of great brands out there for the best clothes, and you can even look at our gift shops (found in Café 319 or the Activities' Pavilion) to look at our sweatpants and hoodie collection! Flannels and winter vests are both great for that in-between weather in Pennsylvania also.
Go With a GoPro
This is a great item to have, especially while ziplining (just make sure it's in an OK place that our activities' staff approve of). Keep the memories with you for any adventure without having to bring your phone with you on the zipline tour or the other excursions you have planned.
Give the Gift of Adventure with Zipline Packages 
Give the gift of adventure by booking a zipline reservation with us or experience Christmas lights like never before! For animal lovers, you can also book the Wildlife Experience to look at some awesome reptiles and birds of prey. If you're not sure about a date that works out, you can also purchase a gift card! Right now, we have a special sale on gift cards for Christmas.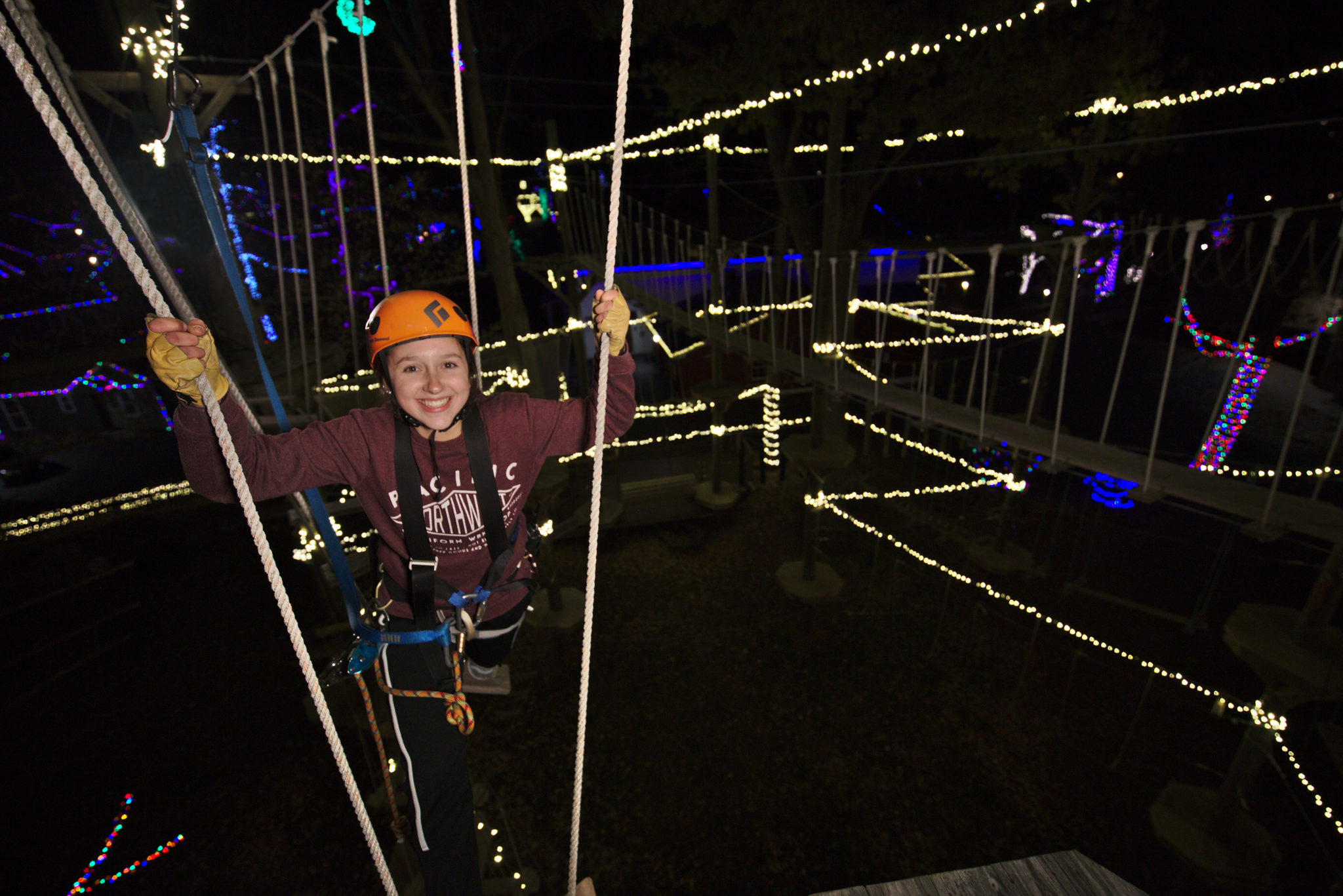 Try Out a Tent or Hammock
Especially for those who love to camp or go off-road for a couple of days, tents and hammocks are a great options. They are easy (ish) to set up and tear down, and they last for a long time. I personally love relaxing in my hammock, and it's something that I use year-round (yes, even in the snow, but that may just be me :D).
Don't Forget a Water Bottle (and Stickers!)
I have a collection of water bottles, and I take at least one with me everywhere I go. These are great, especially any you can find that are leak-free and keep cold water cold and hot water hot. A thermos also works well for those who love coffee, tea, and hot chocolate. Also, purchase some stickers to go along with the thermos or bottle. You can find a great collection of stickers online and in-store. Refreshing Mountain also has stickers you can purchase at gift shops.
Looking For More Gift Ideas?
For any gift that you give, the most important thing is that you give it out of love. The best gifts are the ones that bring people closer together. Didn't see a gift that quite suits the person your giving a gift to? Check out Discover Lancaster's post for more ideas!
And make sure to check out our Christmas Light Display right here in Lancaster, Pennsylvania. Whether you want to gift an experience to your family or just want some unique, festive photo opportunities for your Christmas card, Refreshing Mountain's annual Christmas light display is a must-do in Lancaster County. Experience Christmas like never before, and check this item off your Christmas list today.
Learn more about our Christmas experiences >>