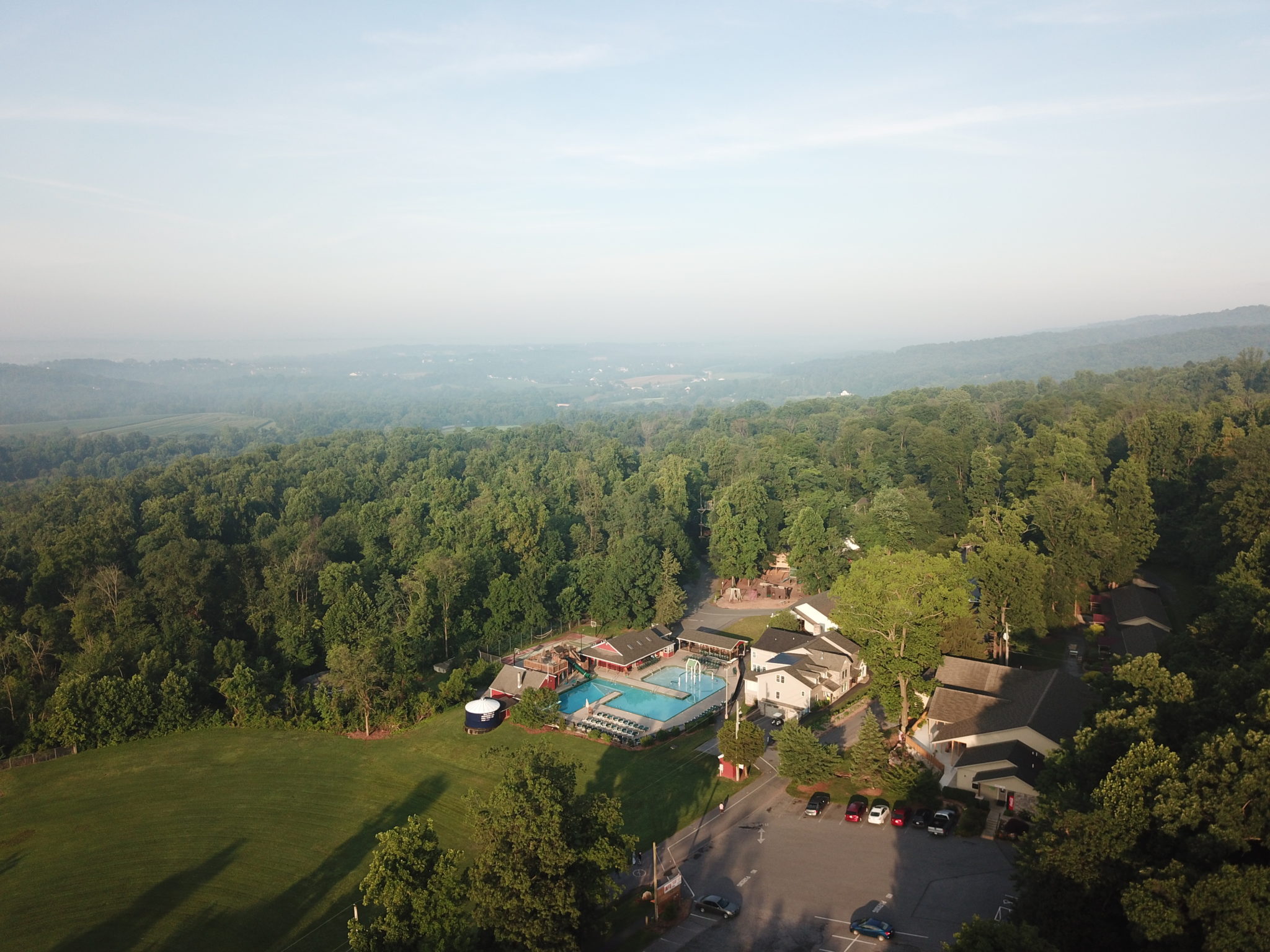 Looking to the Future

Updated May 11, 2020.
We have been following state and federal recommendations to curve the spread of COVID-19, coronavirus. On March 17, we closed our facilities for all activities and overnight retreats per Governor Wolf's restrictions for non-essential businesses.
Following Governor Wolf's announcement on April 27, we were given the "green light" to open select outdoor activities due to our NAICS designation which is considered essential. These were in addition to our cabin rentals which were considered essential at the on-set of the pandemic. To thank "essential workers" during a difficult time, we offered our cabins on a donation basis. Fully furnished kitchen, two room, futon and dining room area with  easy access to the outdoors- we wanted those on the front lines to have a space to quarantine, gather as a family or escape for a weekend. See our special for essential employees and their families.
We continue to monitor the daily and weekly developments to respond as best we can. We are in touch with  upcoming large group reservations to postpone/reschedule. We are taking this one to two weeks at a time to best serve our customers. Thank you all for your patience and great response we have received- this brings joy and encouragement to us. Thank you for working with us as we walk together through this difficult time.
That said, with all the fear and uncertainty circling around right now due to COVID-19, coronavirus, we here at Refreshing Mountain want to bring you some encouragement and reassurance about how we provide a safe, clean space for our guests.  Our property provides 100 acres of outdoor space, low volume of people, and much of how we designed operations keeps our guests within a healthy social distance of one another. We also adopted these social distancing best practices for our events. Providing space for people to relax and enjoy the sun and fresh air is important to the health of all individuals- especially at a time like this.
With this in mind here are a few things that are just "standard practice" for us, even before the recent concerns about COVID-19, so they aren't really "new" for us.  They are just being highlighted right now to help provide comfort about the clean, fresh air environment your family or group will enjoy during your retreat away with us.
Housekeeping
Air Filters and Air Scrubbers. Our HVAC systems have regular maintenance checks and cleaning of the air filters.  Additionally, several of our bunk lodgings (the rooms that have more people) have Air Scrubbers, which is an Air Purifying system that removes pathogens, micro-organisms, odors, etc. via energized oxygen molecules.
SO-FLUX mattress covers on all the bunks.  These are a silver-weaved product that is more comfortable to sleep on than vinyl but also has the added benefit of being anti-microbial, anti-fungal, etc.
Thorough cleaning.  After groups check out of their rooms, housekeeping cleans each space by vacuuming, dusting, and wiping down countertops with products containing bleach. They also use disinfectant in the bathrooms on the toilets, sinks, tubs, and floor.
Food Service
Our kitchen staff go above and beyond to provide a safe environment.  Our staff always wear gloves during food prep, and avoid cross-contamination between food products, but here are some behind-the-scenes things you might not know.
3 step washing process for all utensils, food containers, pots, pans, etc.
Sanitizer/washer for all plates, silverware, and utensils
Serving Utensils switched out between every shift, not just every meal.
In the dining hall where guests eat, the floors are swept after every meal. The tables, serving stations, and countertops are cleaned with bleach disinfectants after every meal. To help guests stay healthy, the staff uses bleach disinfectants on all entrances and exits on door handles before and after each meal.  Finally, there are hand sanitizer locations at the beginning and end of the buffet serving areas.

Maintenance
Maintenance keeps the facility at Refreshing Mountain clean by collecting trash for disposal, maintaining items around camp, and updating products for our facilities to function safely and efficiently. They maintain the HVAC equipment (mentioned above in Housekeeping) and they also oversee our pesticide treatments (to keep spaces free of bugs, critters, and other things you might otherwise find in a wooded setting).
Activities
Our activities department is known for their fun outdoor adventures, and safety is their top priority. Staff is trained to safely facilitate your experience, including keeping our equipment fresh and clean. After every use, the staff Lysols the helmets and if ziplining, the handlebars. You can find hand sanitizer and a bathroom within sight of check-in, should you need to wash your hands. They also provide one-use cups when on the zipline course to keep you hydrated. They too sanitize countertops and door handles periodically to maintain a fresh and clean check-in environment.
The Spacious, Outdoor Setting
Your group's schedule has been pre-planned with our Office so that you can utilize our spacious, 100-acre property with limited interaction with other groups.  Your lodging and meeting spaces are blocked exclusive to your group, as are your Recreation and Activity Times.  Even at mealtimes, while there may be some other guests in the Dining Hall at the same time, your group will have your own tables designated just for your group, so everyone in your group can sit together at mealtimes.

You Can Help Too!
Refreshing Mountain takes many steps towards providing a clean environment for our guests. In addition to all the Refreshing Mountain does, there are some steps you can take as well!
Here are some tips on staying healthy and not sharing germs:
Wash your hands before eating, after using the bathroom, and after blowing your nose
Cough and sneeze into a tissue and throw it away
Don't share food, utensils or beverages with other people
Stay home if you are sick so that you don't spread germs (common symptoms)
We encourage you to remind your guests about these best practices during your retreat.  And of course, let us know if you have any questions about anything mentioned above.
In conclusion, we understand there is fear surrounding the Covid-19, coronavirus.  We understand members of your community may have a lot of questions.  We understand the need to take proper precautions against Covid-19, coronavirus.  We also believe, however, a retreat is exactly what our guests deserve, to help them relax, refresh, and battle against worry and fear. This is why we will continue to do what we do and go above and beyond to make sure your experience is safe and memorable for you and your group when you come.