How can you bring adventure to your retreat this year? At Refreshing Mountain, we love to answer  the call of the wild with many of our activities found at Refreshing Mountain. Whether you are here just for the day with your group, or you are here for a weekend, we have some great activities in store for you. Here are some of our more adventurous activities for those wanting a challenge and to have fun.
We have a practice range set aside for practicing your marksmanship at Refreshing Mountain. You can have up to six participants shooting at one time, and this activity is best suited for 15-20 people an hour. Go ahead and test your accuracy with your friends and family!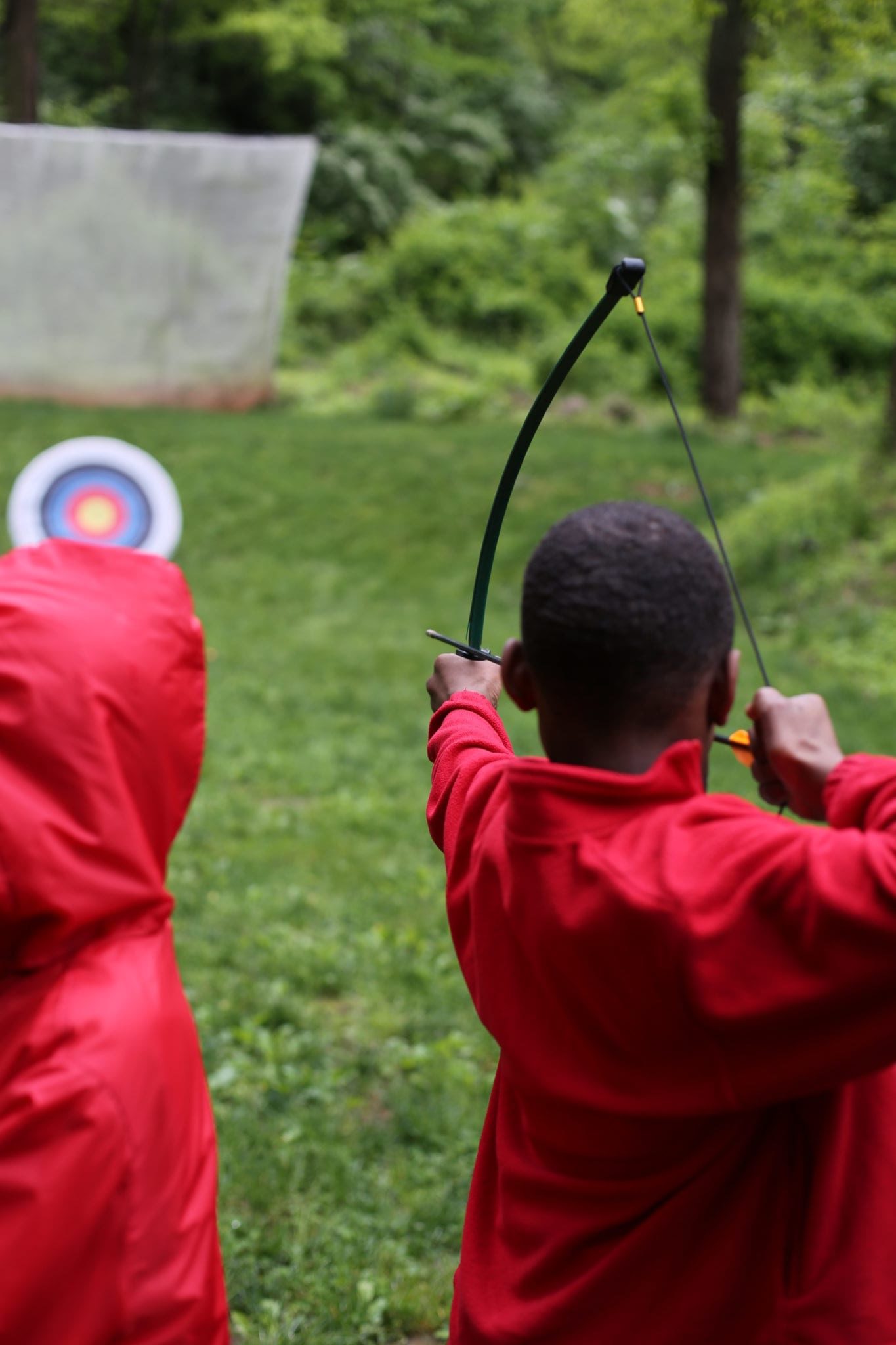 Led by our staff, we will educate and explore the ideas of surviving in the great outdoors. Talk about adventurous! The goal of this course is to go understand the important parts of surviving in the wilderness, including shelter, water, fire, and food. The course is about an hour long, but you can make it a two-hour experience that includes hands-on practice with what you learn about.
The Challenge Adventure Course
It's in the name—a challenge and an adventure! This zipline option includes nine challenge elements (the third level of our Elevated Obstacle Course) and five ziplines—the final zipline going across the pond on our facility and a running landing at the end. It's great for thrills and it's a great zipline experience!
With two separate levels, and eleven obstacles on each level, participants get to challenge themselves physically and mentally. You will climb through, around, over, and under obstacles, and also have fun walking across nets and bridges and swinging on ropes! This course is fun for all ages and all athletic abilities. Challenge yourself and try this out!
As in the name, it's a large pendulum swing. When you are harnessed, you will be hoisted up to about 35ft in the air, and then you will pull a ripcord and swing! I recommend trying to go upside down for an even crazier experience. Ask our staff how to do that when you are about to go onto the swing!
These are five of many activities we host here at Refreshing Mountain, and there are more just like these! Feel free to get into contact with us if you have any questions. We are happy to assist when it comes to creating an adventure for all to enjoy and have fun with!