Family Fun in Lancaster, PA-and Overcoming Fear with an Adventure
Lisa Mita submitted an entry for our

Blog Contest

.  
If you want to  enter our largest prize contest ever, go to

Summer Blog Contest

.
Below is her blog which can also be found at

Lisa Mita Blog

.

I had a post a few weeks ago about our mini trip out to Lancaster but I wanted to highlight an activity we did.. This was the first time we hit Lancaster and let me tell you we can't wait to go back.
This is for sure under the heading "Fun Things to do in Lancaster"
I had planned many different types of activies on our trip from the Amish experiences to Hershey Park this one was and one of the Top activity..
I mainly planned it for the kids to balance out the Amish things that I enjoyed – but figured I would try it…
Wanted to share where we went because I have to give them a 15 out of 10… From booking to experience to the staff 120%… I'm looking forward to our next trip and next time we are going to stay at the cabinets on the property they are so cute… And it's about a 20 minute drive to Lancaster.
Refreshing Mountain Retreat & Adventure Center
455 Camp Road
Stevens, PA 17578
(888) 353-1490
I also have to say the pricing is really budget friendly.
So I put a mini video together of a few of our zip lines…
ARVE Error: need id and provider

Try not to laugh to hard… the part that is video tape sideways is me… Added music instead listening to me scream at the top of my lungs… parts where I was so silent I was so scared… As well as saving you from listening to the kids making fun of me…
I don't like heights – or feeling like 1 step and i'm falling to the ground… Ignoring the part that i'm safely strapped in…. I was pretty sure I would chicken out and just be taking photos from the ground.
And the only reason I even started it was because when we lined up for the first platform (which isn't that bad.) My kids were behind me in line, or I would have totally chicken out…
(little hint….) I had to be pushed off the first time LOL… Kids more than happy to do the pushing.
But by the end I was a fan… my kids loved it and we are soooo looking forward to going back.
Can check off the bucket list that I did a Zip Line… And my kids made fun of me for 2 hours.
Here's some photos from our trip.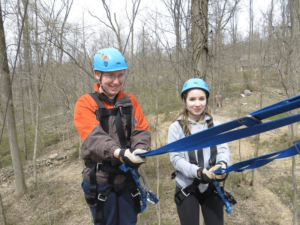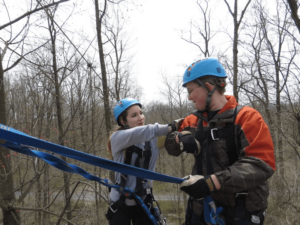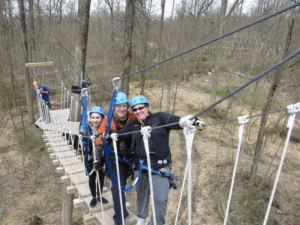 Hope you can see how much fun we had… make sure to check them out