You hungry? Try out some of these places for great, quality food!
Refreshing Mountain's Dining Hall
If you're staying in one of our cabins, stop by the office to see if you can grab a ticket for the dining hall. We serve breakfast, lunch and dinner for our retreats, so if your stay coincides with a retreat, grab some grub! It's buffet style, and you can find what's on the Current Menu here. ETA is about two minutes walking distance from the cabins. 🙂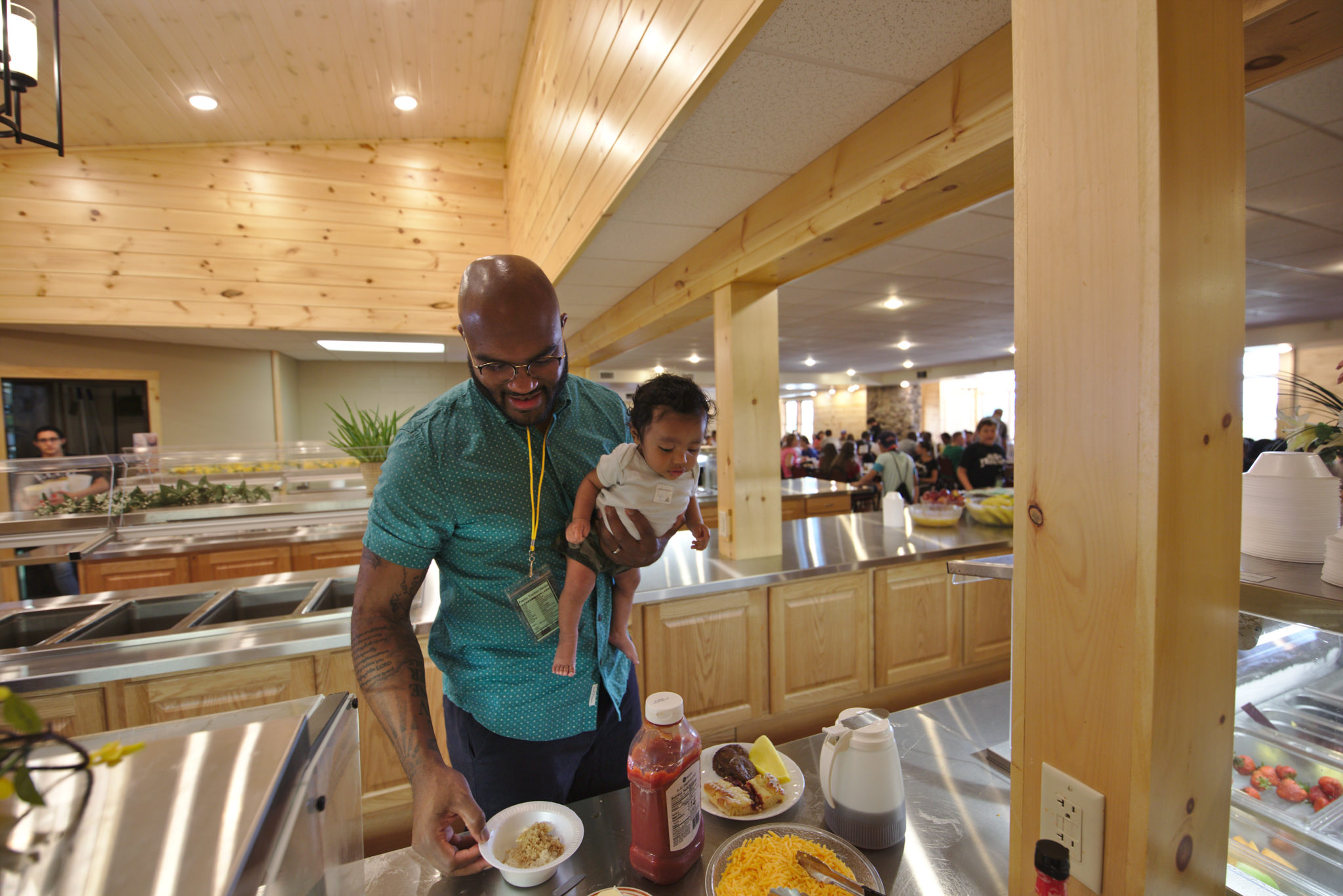 Three Sisters Park
If you're into Thai food, this is the place to go! It's located in Ephrata, about fifteen minutes away, so it's a great place to go if you're looking for something nearby. One of our staff members, a Thai food foodie, personally recommends both the cha ginger entrée and the red curry entrée. You can look at everything they offer here.
Little Nicki's Pizza
This pizzeria is one of many near Refreshing Mountain (about ten minutes away), and you have a lot of specialty pizzas and meals to choose from! You can either call ahead or order pizza when you arrive. Check it out here!
Bulls Head
Located in Lititz, Bulls Head has food ranging from burgers to their chai crème brulee. It is a British Style Pub, inside of the Lititz Springs Inn and Spa, which conveniently includes a suites to stay in, a ballroom venue, a dining room, and spa to help you relax. Take a moment and look to see what else they offer! It's a twenty or thirty-minute drive from Refreshing Mountain, depending on traffic.
The Brickerville House Restaurant
This is about ten or fifteen minutes away from Refreshing Mountain. They offer breakfast, lunch and dinner, as well as catering if you would like to call ahead. It's a beautiful historical house (originally built in 1753) which first started as a General Store, then later became the restaurant that it is today. You will also notice there are 13 specialty shops alongside the restaurant. Be sure to stop by, or you can also order online!
Lititz Family Cupboard
This is located on Newport Road in Lititz (about fifteen minutes away from Refreshing Mountain), and includes breakfast, lunch and dinner! There is a buffet you can get your food from (look beforehand for the available times) or you can order from the menu. This is either dine in or take out, so if you would like to bring your food back while you're staying in a cabin at Refreshing Mountain, feel free to do so. Otherwise, you can enjoy the meal at the restaurant.
Wherever you go, especially if you're not from the area, try out multiple meals by having each person at the table choose something different, and split it up so everyone can try everything. If you are looking for additional places to eat, come to the office at Refreshing Mountain and ask for a food map. We'll be happy to provide a food map for your journey out!