Every Season is a blessing, and each season has its own benefits and differences on the Zip Lines at Refreshing Mountain Camp.

Just as an encouragement, if there is only one time or season that you can get out to Refreshing Mountain for our Zip Line Canopy Tour, don't be discouraged. You're sure to have a unique experience in each season. One season may have an experience that is totally different than another. Let's explore some of those neat experiences together!
Summer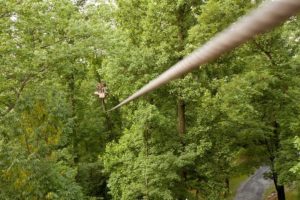 Besides being one of the only times you can zip in shorts and a T-shirt, there's quite a few things that most people enjoy about our summer zip experience. There's a thick canopy of leaves over the zip lines. The tunnels of leaves and provision of shade makes for an exciting zip line ride as you see and stand on trees from a perspective you've never been at before!
Being much more full during the summer, you're sure to pair up with a few other adventurers during your tour. Meeting new people, laughing and experiencing a frightening adventure for the first time together can create some lasting memories.
Fall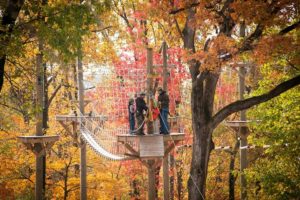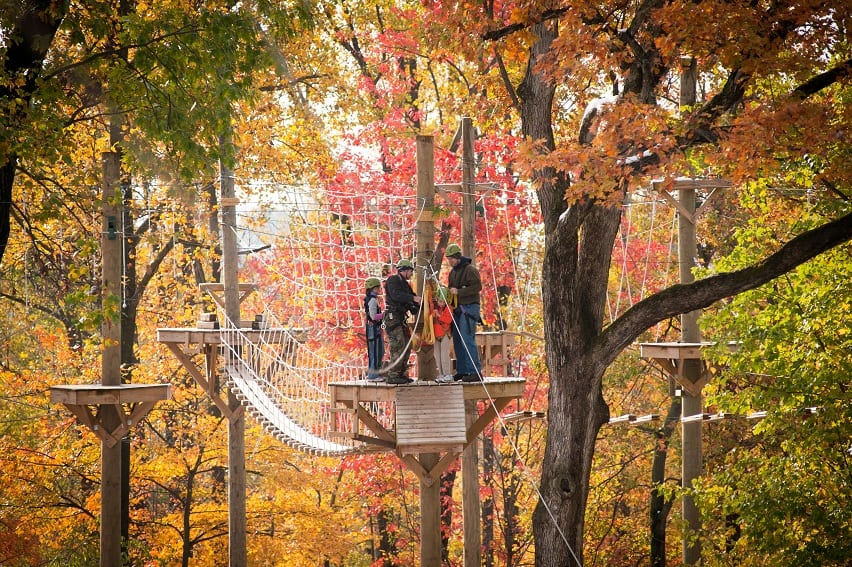 The colors of the leaves, the smell of campfires, and the brisk air makes riding the zip lines in the fall quite a different experience than in the summer, but by no means of lesser value!
You may have to break out a hoody and jeans for tours during this time, but that brisk fall air can send exhilaration through your body and the leaves are breathtaking!
Since school is back in session, and the numbers of zip lining dwindle down, it's the best time to fill a whole time slot with family that's visiting for Thanksgiving. The last minute planning works alot better as it gets less busy! (You are still required to book a day in advance.)
Spring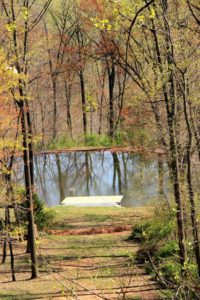 The warm air and budding trees create an excitement in spring zip liners.  The vibrant color of green is springing up everywhere, enjoy fresh smells and new life all while zipping through the trees! Since the leaves aren't fully developed you still have a further view than in our peak season, providing a view almost like the winter time – but not as cold. The contrast in all the colors brings enthusiasm for the coming year!
Great time for a romantic package- the flowers are beautiful!
Whatever the occasion – you're sure to love the spring Zips!
Winter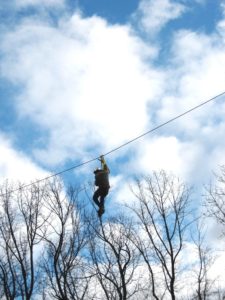 Winter is usually the least appreciated season, but there is something to be said about the view as you have no leaves to obstruct your eyesight. Look for deer and wildlife or take note of the local farmlands as you canapy through the foliage with ease without the green leaves.
Coming well prepared helps have the most enjoyable time during winter – to me, there's something about throwing on a nice jacket, two pairs of socks and letting the cold wind blow on your face as you're zipping through the tree's. I really do enjoy the winter season.
What's yours?
We'd love to hear about your zip line experience! Which season did you do it in, which was your favorite? Even if you didn't try our Zips yet, let us know what your favorite season is. – Is there excitement for summer!? or are you wishing this past winter had been colder and snowier?
Post a comment and let us know!
Joel Bomberger, Canopy Tour Guide.
1-888-353-1490
Refreshingmountain.com
Book Your Canopy Tour online Today!