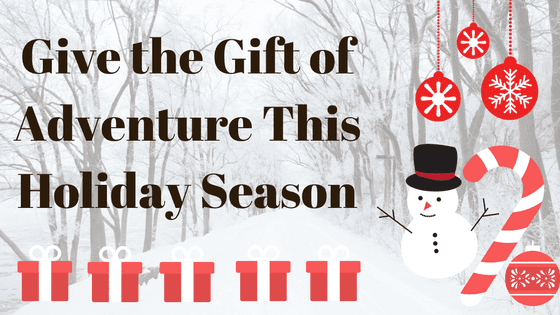 The holiday season is finally here! This is the time to start brainstorming gift ideas for your loved ones, co-workers and friends. If you haven't started your holiday shopping, don't fret! You still have a decent amount of time to pick out the perfect gifts for those in your family and social circle. Let's take a look at some fun gift ideas that will allow you and your loved ones to spend some valuable time together after the holiday season.
A Mini Vacation
Spend some time thinking about a vacation destination your family has yet to visit. Perhaps your family members have mentioned they'd like to visit the islands, the coast or another destination. Pick out a site that appeals to everyone in your family. This is the perfect gift as everyone looks forward to spending some time away from home, the opportunity to see new sights and a chance to make new memories with loved ones.
A Christmas Lights Adventure
Checking out the local Christmas lights displays is a fantastic way to spend quality time with your family. Start out with the local Christmas lights parade or other festive event. Cap the night off with a walking or driving tour of the best-decorated homes in the surrounding neighborhoods. Be sure to bring those smartphones along to capture the glory of the most stunning lights. Though this is a low-cost and fairly simple means of entertainment, it will certainly prove quite enjoyable.
A Day at Refreshing Mountain
Pick up a gift card for Refreshing Mountain and your family will enjoy an unforgettable getaway. You can use your time at Refreshing Mountain as a bonding retreat, as an opportunity to enjoy the greater outdoors or as a means of getting away from those addictive electronic devices.
You can learn more about Refreshing Mountain's offerings at the activities and cabin getaway pages and check out the gift certificate page to purchase gift certificates. You will find that Refreshing Mountain has something everyone in the family can enjoy, regardless of their age or interests. Whether your family is interested in ziplining near Philadelphia, archery, climbing towers, paintball or simply relishing the beauty of the outdoors, you'll find that Refreshing Mountain is the perfect family destination.
The Family Gift Basket
Load up a large basket with all sorts of family-oriented goodies for your loved ones. Include gift certificates to local restaurants, movie gift cards, board games, video games, event gift cards and other items that the entire family can enjoy together.
A Theme Park Visit
Purchase seasons passes for your family members so you can enjoy the attractions at a local theme park, water park or adventure park. After all, everyone loves spending the day outdoors riding the rides and playing games with their loved ones.
Holiday Scavenger Hunt
Hide gifts around the house as well as your front and back yard on Christmas day. Challenge your family members to find the hidden gifts. Once they have found all of the gifts, they can exchange them with one another as desired. Alternatively, you can have each family member search your home and yard until he finds the gift that is specifically meant for him.
Though this idea sounds somewhat childish, if you give it a chance you will find that it is actually a blast. Your kids, siblings, spouse, parents, nieces and nephews will each obtain ample enjoyment from this scavenger hunt. They might even beg you to conduct it next year and thereon forward.
Refreshing Mountain is a year-round retreat and adventure center providing family friendly fun and refreshment for over 30 years in Lancaster County, PA. We provide a variety of outdoor adventures, day field trips, and corporate team-building events, and overnight getaways with activities including zipline canopy tours, high ropes course, climbing tower, problem solving challenges, and much more. Our center is built on 80 acres of beautiful PA woodland and is conveniently located just a short drive from Lancaster and Hershey attractions.