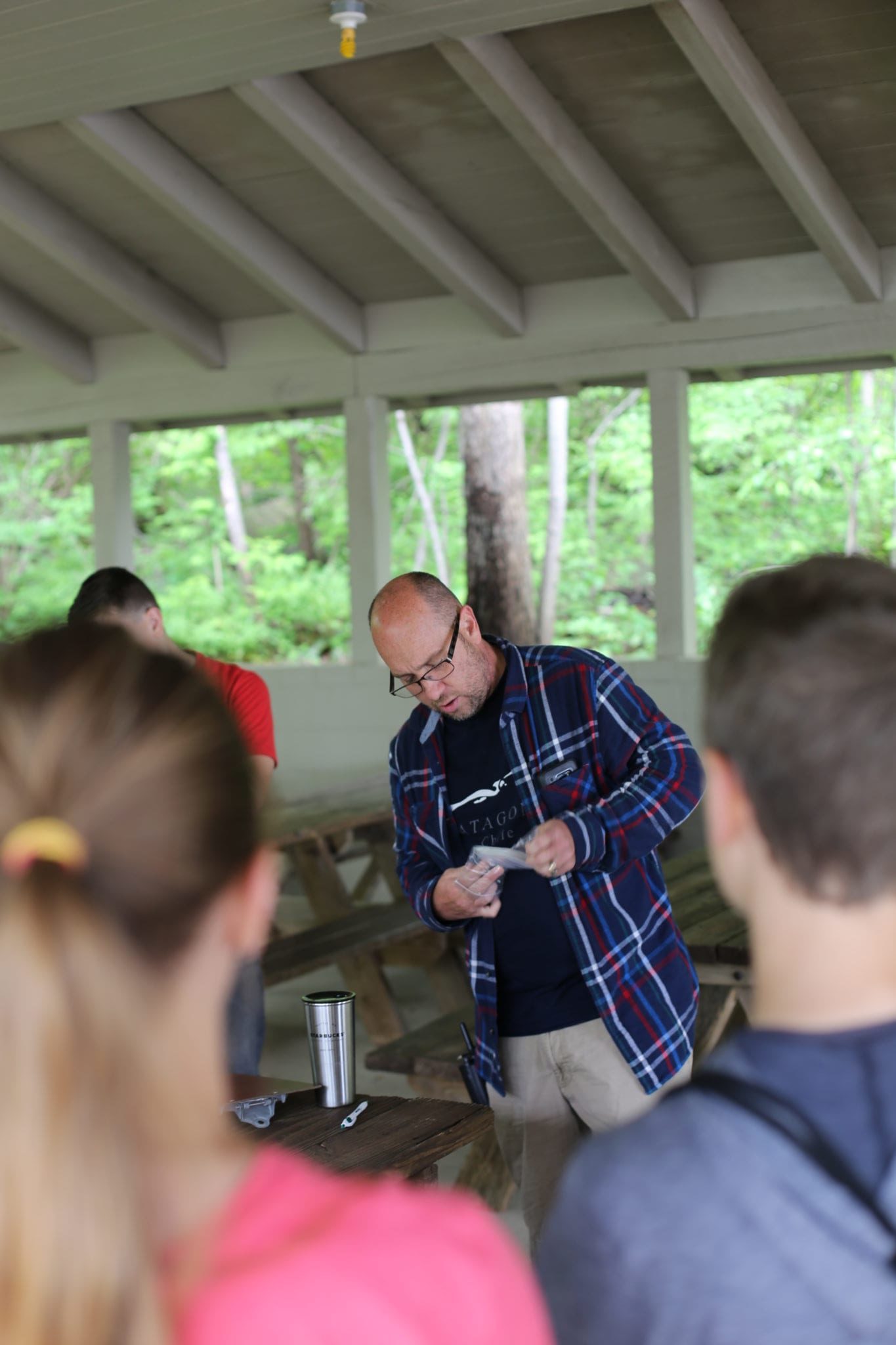 Joel Brown is the Activities Overseer and Teambuilding Coordinator at Refreshing Mountain. His job, as in his title, is to oversee that all activities are scheduled accordingly and can run, to check for available staff for said activities and to make sure everything in the activities run smoothly. He trains and motivates the staff and builds interpersonal relationships with the staff and the patrons in participating in the activities, making sure everyone has what they need.
Regarding his role in Teambuilding Coordination, Joel organizes teambuilding activities for groups coming to RM for the day. He connects with the groups coming beforehand, so that he can set up games having to do with what the group leaders are looking for.
Outside of teambuilding, Joel also runs and designs the Escape Rooms at Refreshing Mountain. All the Escape Rooms are originally designed, with a story behind each of the rooms. As he is creating the puzzles in the room, he always asks himself, "How can I turn this story [the setting of the escape room] into a game?" You can tell—he loves puzzles and playing games.
Despite all the above, Joel's favorite part about working at RM is that he helps people. He searches for the best way to serve people that are coming to RM, or that are already here as part of the staff. He has a variety of talents and skills, from first aid to construction to mentoring, that are all needed on the facility. His favorite moments are when he sees people overcoming challenges that they didn't realize they could push themselves past. It's the expression on the faces of people when they realize they can accomplish what seemed impossible for them if they pushed themselves a little further. That's for both staff AND patrons.
Before Refreshing Mountain, Joel worked a variety of jobs, anywhere from construction to medical needs to a pastor. When he stepped into his role at RM, the skills that he developed from his past careers brought a lot of value to the table. However, his favorite role that he has ever had is being a dad. He is married, with six children and one grandchild. It's been a joy for him to step into the role of a father. He believes, however, that Refreshing Mountain is where God has brought him, and he is happy to stay here, unless God calls him elsewhere.
For those coming to Refreshing Mountain, Joel says his best advice would be the following: "Don't decide not to try because you think you can't. There will always be someone who can help you to get through it." Whether it's an activity or Teambuilding event here, or if it's a challenge in your own life, it still applies.