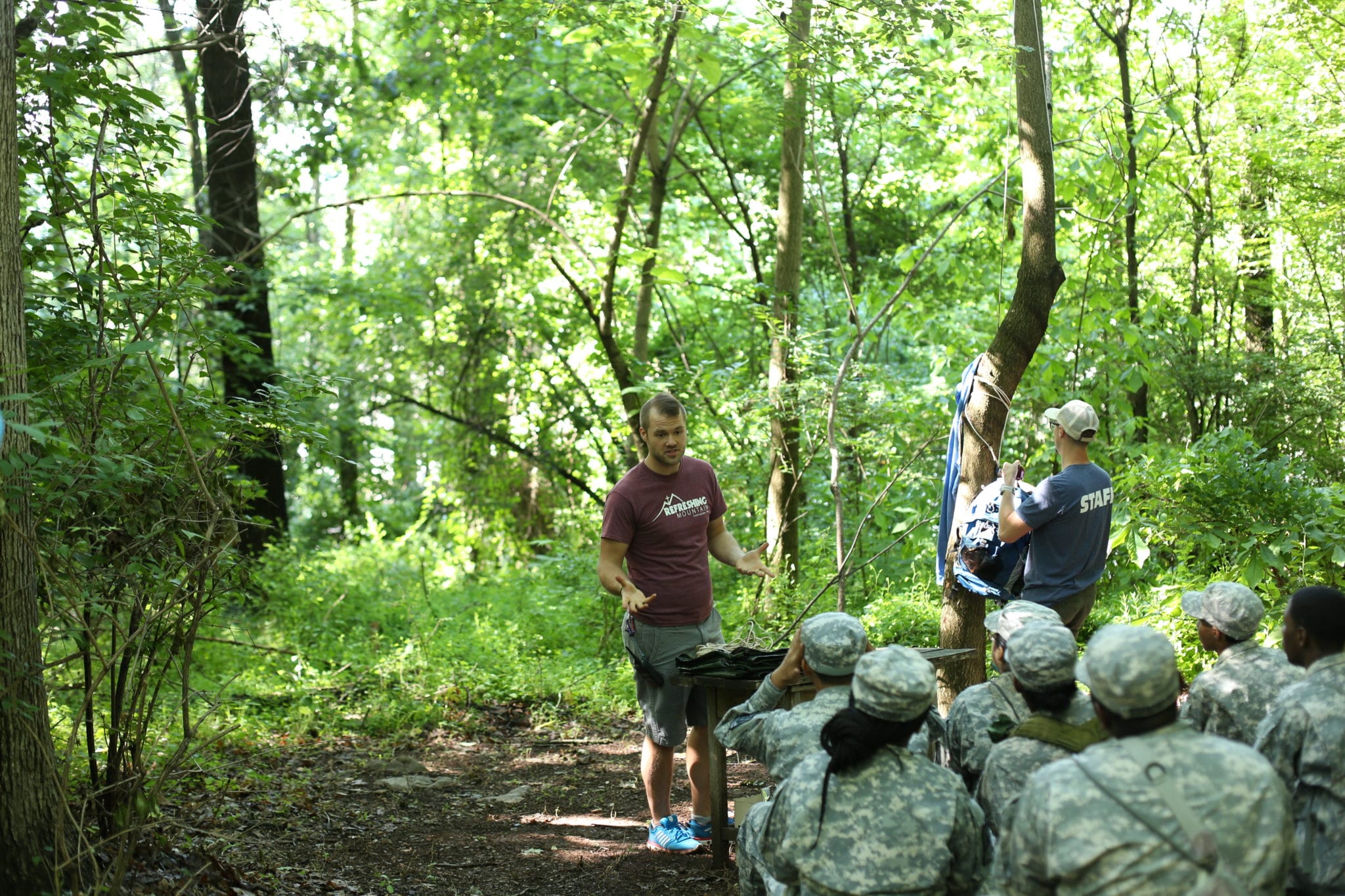 Daniel Glick is the Activities Facilities Coordinator. His main responsibilities consist of overseeing the maintenance and inspections of the activities courses, helping to run the activities department, and being head decorator of the Christmas Lights Experience. A typical day for him could involve hanging on ropes off the side of platforms doing inspections, trimming trees while being suspended from the ziplines, being at full extension of our 65′ foot lift hanging Christmas lights, or in the woods facilitating the Wilderness Survival course.
He enjoys numerous activities including both playing and writing/recording music, rock climbing, learning languages, longboarding, foraging, biking, reading, hiking, tree ascending, and spending time with his wife Emily—and, thankfully for him, she enjoys most of those things as well! Daniel believes that any pastimes that help keep your body and your mind healthy produce time well spent—especially if it helps you spend time with and/or bless those around you in some way.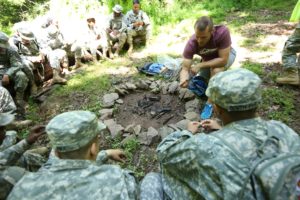 Daniel grew up as a camp kid at Spruce Lake Retreat and Wilderness Camp, and went on to eventually work there for 7 consecutive summers. He worked a few years part-time at Refreshing Mountain in the activities department before working as an electrician for 4 years and came on at Refreshing Mountain full time in the spring of 2018.