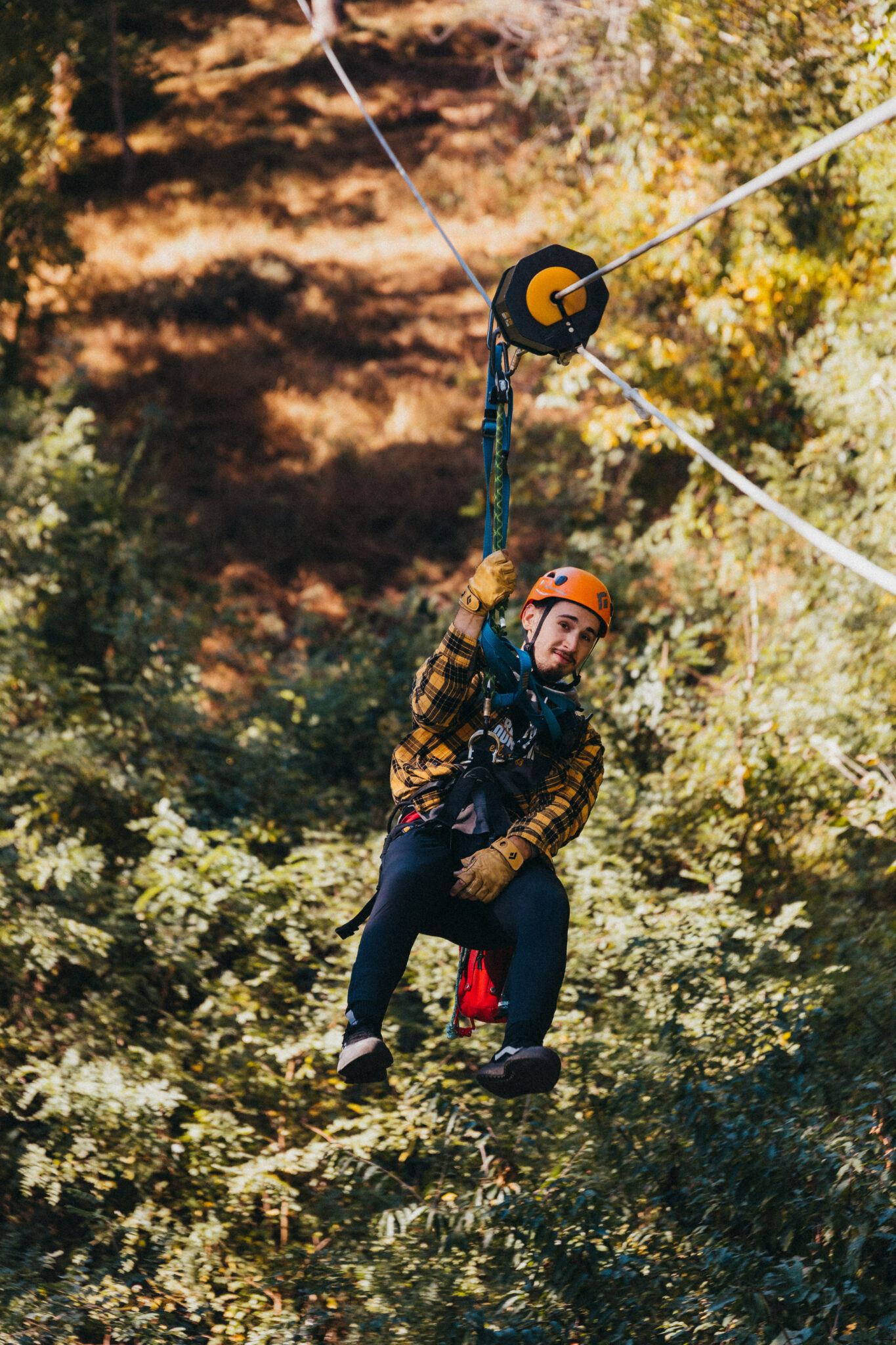 Who are you, and what's your role at Refreshing Mountain?
My name is Josiah Maier, and I work as an activities administrator here at Refreshing Mountain. I started working here part-time in 2015 as a guide and came on full-time in September of 2021. My day-to-day activities range from guiding zipline tours, assisting with equipment/course maintenance and inspections, and working on the setup and teardown of our seasonal Christmas lights display. Two of my favorite things about working here include being able to be outside almost every day, and meeting so many different people. I love talking with them, and often personally working with them through their fears and seeing them push themselves to overcome them.
What does your life look like outside of Refreshing Mountain?
Outside of work, I like to stay active. I love lifting, and so a lot of my free time is spent in the gym. Aside from that I enjoy cooking and focus on cooking to feed my passion for working out. Anytime I am not doing any of the above I enjoy spending with friends whenever I can.
What is the best ziplining advice you can give to a patron?
If you are at all afraid, it's the first step that is the hardest. If you can trust enough and dare to take that first step, it will get easier every time afterwards. In the end, even if you didn't love it, you can say you beat the challenge and have the satisfaction in the knowledge you can push yourself to do something that may seem terrifying or intimidating.