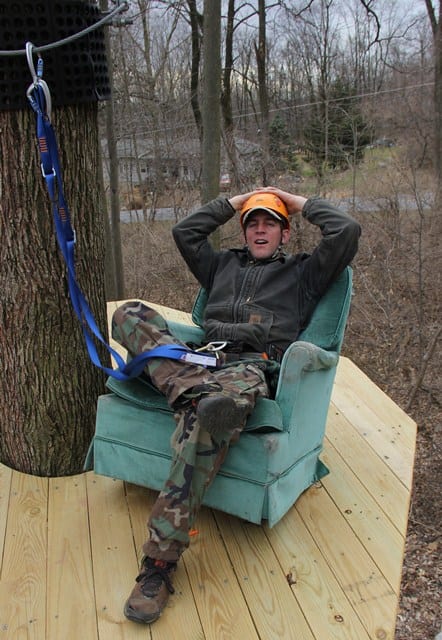 Do you make New Year's Resolutions?  A resolution is a firm decision to do or not do something.  With that in mind, maybe the better question is how do you resolute to fulfill your resolution? 
Many of us make resolutions like to eat better, exercise more, or watch less tv—things that are outwardly visible.  On the other hand, resolutions also come out of a desire to improve an inward quality.  Working with Refreshing Canopy Ziplines means we often come into contact with people trying to overcome fears.  It might be a fear of heights, loss of control, speed, or trusting others.   It is surprising how often the person who made the reservation doesn't even tell the person they are bringing what they will be doing.  They know there would be too much fear.  If they just come and don't have time to think about it their friend/spouse will have a better chance at overcoming their fear(s).  The guides that lead people through the Ziplines are very familiar with helping guests work through these fears and finding the unique way to accomplish that with each person.  They feel the sense of accomplishment right along with the guest that makes it successfully to the end of the course.
Obviously there are many ways to overcome your fears if that is your New Year's Resolution.  Ziplining is just one of the most fun ways to do it! On our course, you step off a platform to zip to the next platform.  It is an easy analogy to say that amazing things happen when you step out of your comfort zone.  This begs us to ask, if comfort zones are so comfortable, why bother stepping out?!  This stepping  out gives you an opportunity to see what you are capable of, whether it is for a moment or to find a new comfort zone to step out from the next time.  Whether the platform is literal or figurative, you will not forget the feeling of pride and the well-earned sense of accomplishment.