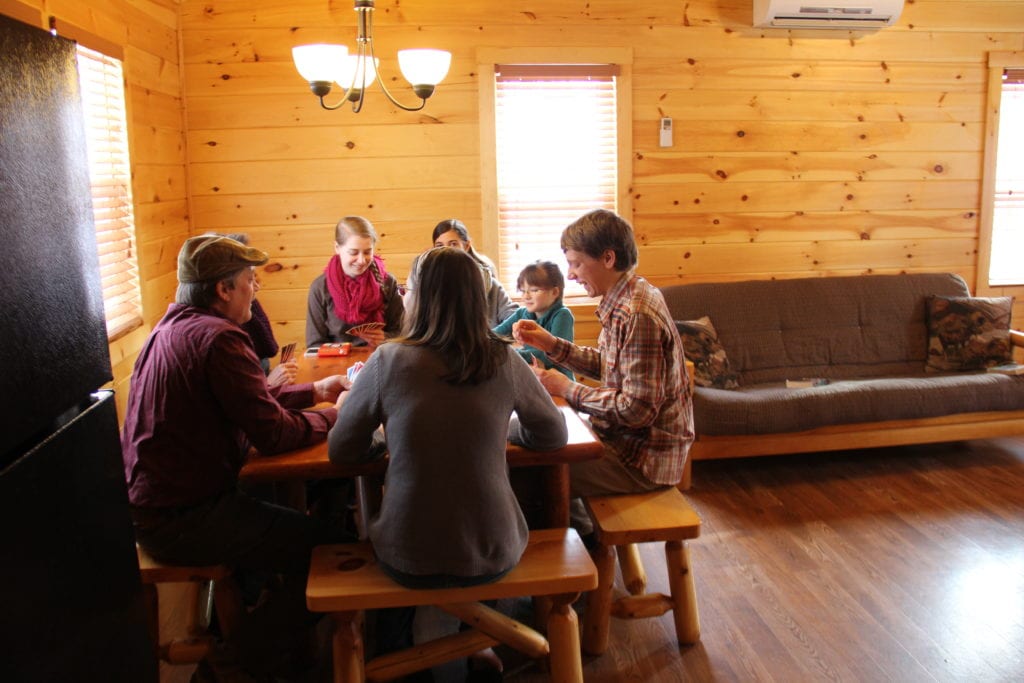 Jeff Martin is our newest tour guide, but quickly took a management position and is leading fearlessly!  Jeff is 30 and has a wife,  2 year old son, and one on the way!  He was hired full time for maintenance, construction and as a canopy tour guide. His skill and expertise in the outdoor arena and his very friendly personality has caused him to be a very popular tour guide. Safety is his priority.  He'll always help you push yourself past your limits to experience new things that you never thought you could accomplish before. You'll often find him talking about his son and his absolute love for everything outdoors.  If you ask him, he'll let you know how everything works, and why.
In addition to being a well-loved tour guide for over a year now, he also constructed the harness box and other conveniences around the camp.
Even if you don't get him as a tour guide but see him around the camp, he's sure to stop by and talk to you about anything you have questions about! Stop him and say hi next time you're here!
Few Questions with Jeff

What's your overall favorite thing about this Job?
"seeing people come in scared, and go out surprised that they actually could accomplish it… – overcoming their fears. that's the biggest reward."
How do you help people overcome their fears?
"helping them take the first step, it's all about the first step"
Do you prefer your maintenance and building duties or instructing the canopy tour?
"haha. oh wow, thats a hard one, I kind of do whatever has to be done. I like a little of both, it breaks it up doing some maintenance, but it's always fun to be with people."
Do you have any advice for first time zip-liners?
"get harnessed up and go! just try it!"
What about those who are extra fearful, not sure if they wanna do it?"
If you face your fears, it will open up opportunities later in life. If you don't take the first step to face your fears when you're young, when you're older you're always plagued by those fears."
What's your favorite season, and time of day to zip line?
"Spring, because everything is growing and popping out. You got the flowers, and the leaves …. and it's not hot!
And morning or evening because in the morning it's quiet, and evening it's quiet. I usually get my second wind right around six or seven o clock."
When's your son going to come up and do the zip lines?
"He already did it! He's only 2.  Of course, we only were able to hook him up at the ground and push him out a little bit. – We don't normally allow 2 year olds to go!"
Is he going to follow after dad's footsteps?
"He'll do whatever he wants to do! He loves climbing right now. Climbing rock walls, climbing up my back, and all around doing things I've never seen a 2 year old do!
I'm sure he won't be too afraid of heights."
Were you ever afraid of heights?
"No, because I saw my dad do rock climbing and cave exploring so I just kinda followed in his footsteps. – I also know my limits, that's important."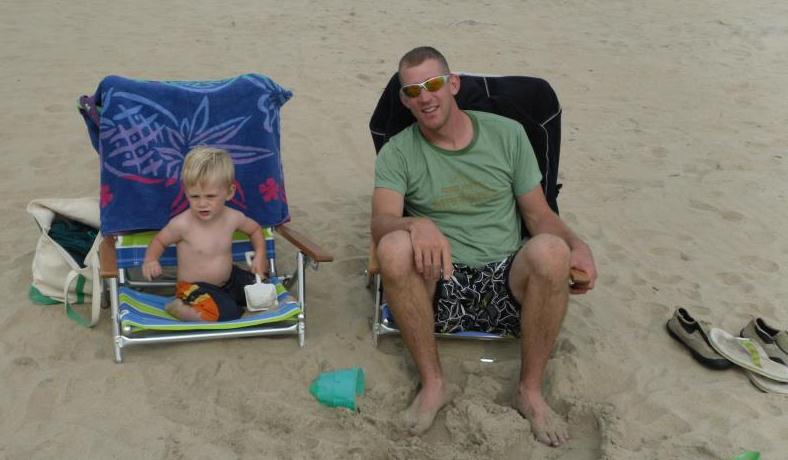 Joel Bomberger
Social Media Coordinator, Canopy Tour Instructor
Refreshingmountain.com
Joel@refreshingmountain.com
1-888-353-1490