Well, it's that time of year again. It's below freezing, and the precipitation comes down to the earth as snow. Whether you're more of an indoor person—or whether you are a snow bunny like myself—there are multitudes of activities you can do to enjoy this wonderful snow day here at our cabins. Of course, you have your classics such as building a snowman, snowball fights and singing Christmas carols, but we here at Refreshing Mountain would like to share some of our favorites with you!
Snow Tubing or Sledding
Our sledding hill is a favorite here. Come join us with your favorite sled or tube and slide down the steep hill that leads straight to our sports field. This is a classic, but make it fun in your own way by racing with friends, trying to stand up on the sled like a snowboard, or joining a friend on their sled. If you don't have a sled, running or rolling down the hill while screaming will serve as a great substitute for sledding. We also have tubes you can use, so if God provides the snow, we'll provide the tubes and hill!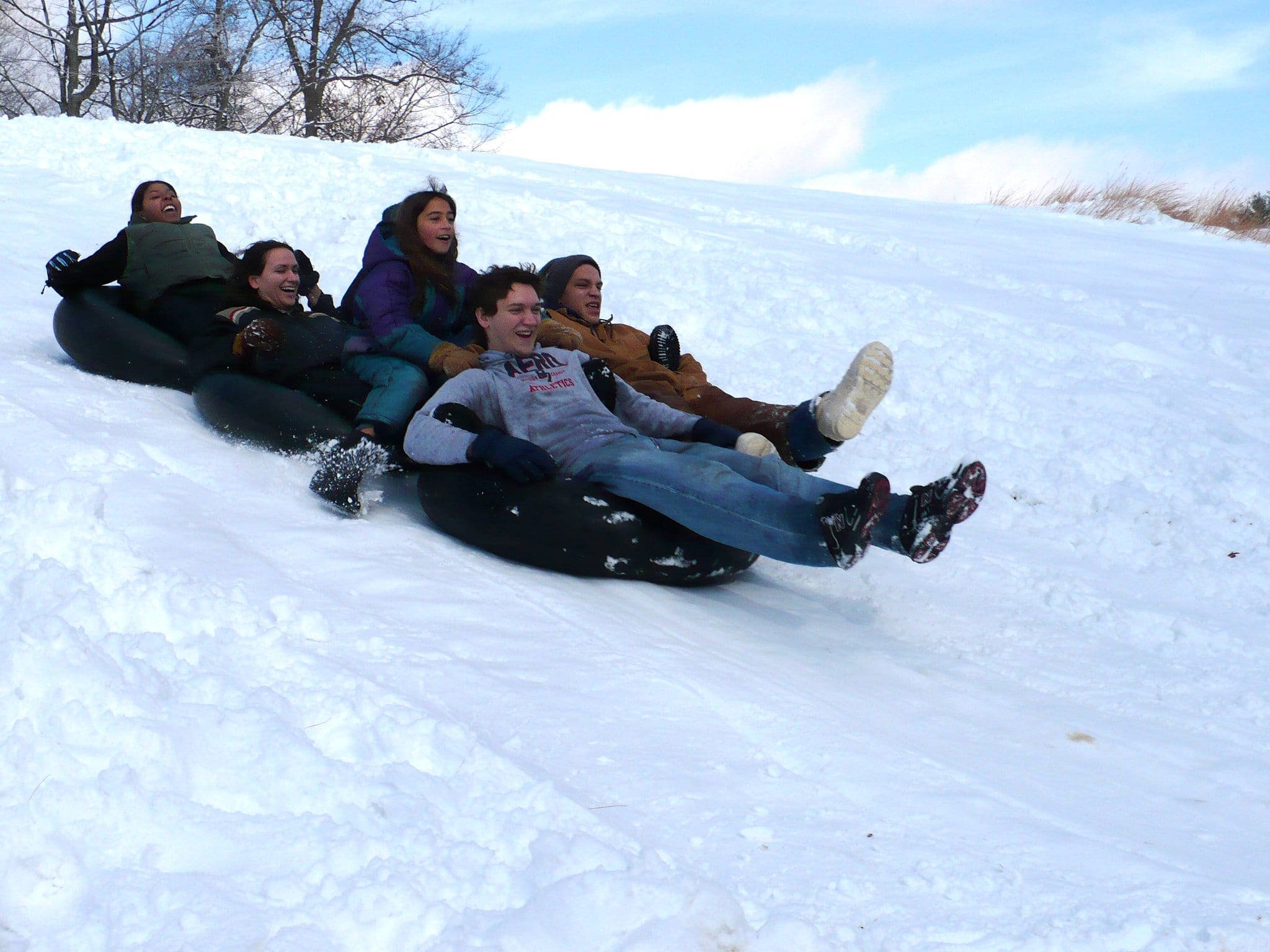 Hiking
Say what?
This is actually super fun for a group or individuals that love walking in the outdoors. You can join us by walking around at night during our Christmas lights (November 26th thru January 9th) or feel free to use the hiking trail that's on our facility. There are extra copies of the hiking trail found at the office.
If you're staying in one of our cabins, you will find that your cabin packet includes the hiking trail, along with a fun scavenger hunt for people of all ages. Take that with you while you're on your walk!
Campfire
Yes—it's cold outside, but a fire outside warms both the body and the soul. Bring along some hot chocolate, and share your best Christmas memories or jokes. I would recommend choosing a cabin that comes with a fire ring in the back during your stay, and feel free to invite friends to join you!
In conclusion—however you choose to spend your day, it will be great. If you're looking for more ideas, feel free to ask our staff what some of their favorite activities are when they are here at Refreshing Mountain. You can even ask them what their ideal snow day looks like with their friends and family!