If you've never gone ziplining before, it's an experience like no other. Ziplines are becoming an increasingly popular way to experience the world from a bird's eye view. They offer participants the chance to view incredible scenery from above, experience fun outdoor adventures, make memories with friends and family, and more. 
If you love a rush of adrenaline, trying new activities, or are simply looking for a day of adventure and want to challenge yourself to do something outside of your comfort zone, ziplining should be at the top of your bucket list this season. Need more reasons than that? We're sharing why you need to try ziplining and check it off your bucket list ASAP. 
It's something you can do with family and friends
The rush of adrenaline and trying a new activity is a wonderful way to bring individuals closer together. Groups of all sizes choose to experience the fun and thrill of a zipline course because it is a family-friendly activity with sweeping views of nature that are incomparable. 
Bring your friends or family members and grow closer together by conquering your fears and getting everyone involved. You can also zipline with workgroups or other small groups and experience the bond of trying something new altogether. 
You get to see the world from a new point of view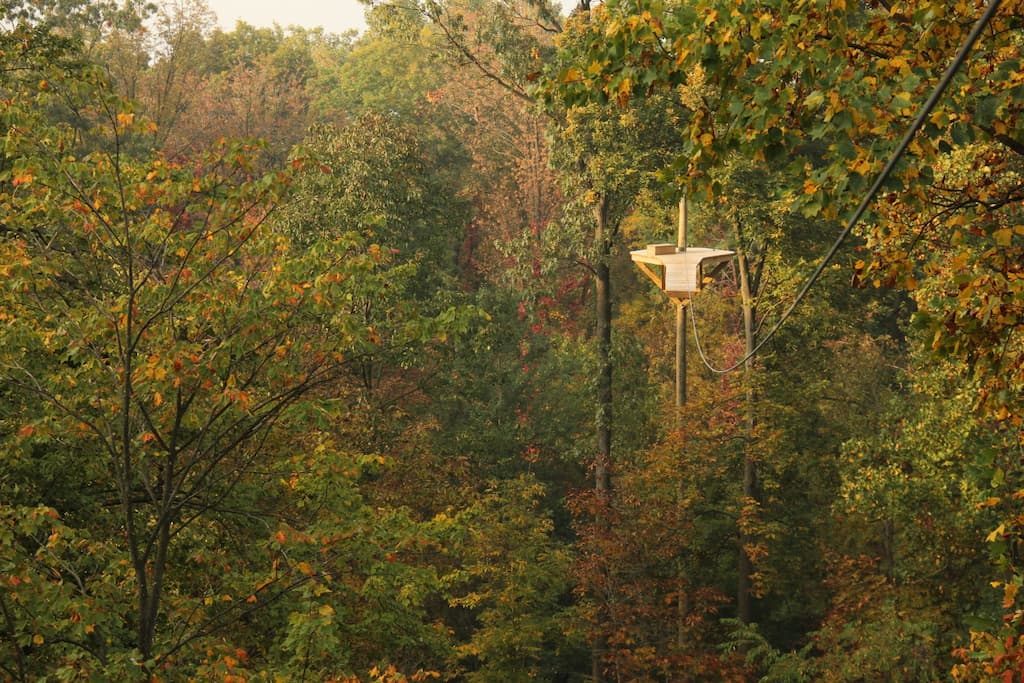 If you love nature, the outdoors, panoramic views and picturesque landscapes, zipline experiences are a great way to scratch the adventuring itch. Viewing the world from a new perspective allows you to appreciate everything around you and clear your mind for the ride. We also love ziplining because it brings you into reality and gives you a break from screens and phones. Even without photos, the experience will stay in your mind forever. 
It's a fun new adventure to experience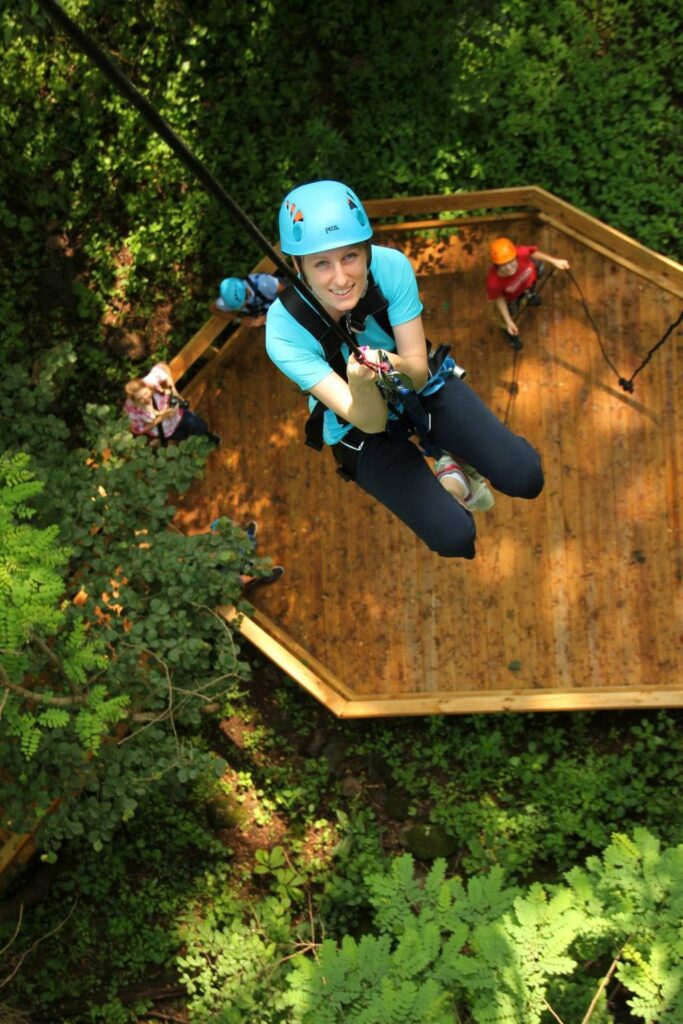 Trying something new can be a fun way to learn, grow, and bond with others. If you enjoy sports, being outdoors, being adventurous, and other recreational activities, ziplining is a great activity to add to that mix. Although ziplines have been around for many years, the thrill and excitement of every ride never gets old. Whether it's your first time or your hundredth, there is always something new to see and a new adventure to enjoy. 
Minimal fitness and no experience are required
Need another reason to try ziplining? No prior fitness or experience is required although weight limits apply.  
Since it is not a competitive or physically challenging activity, meeting any specific fitness criteria is unnecessary when you go zip lining. For those who are fit and active but are looking for something different than the usual gym or running, zip lining is the ideal activity. 
While ziplining isn't physically exhausting, it's a great way to get outdoors and move your body. Most ziplining experiences require a bit of walking and climbing to get to the start of the action. Once you get to the platform and starting point, gravity glides you down the line, and experienced staff will ensure you know exactly what you need to do.
>>>  Weight requirement questions? General inquiries? Read our Zip Line FAQ 
You'll create lasting memories 
Ziplining is an extremely memorable experience, and for those who have never done it before, the first time truly is remarkable. When you get above the trees and fly through the air, the wind on your skin and the smile on your face will be unforgettable. So be sure to take a moment while you're up there to really take it all in! 
You can also enjoy other fun activities at the zipline course, and be sure to snap a picture of your entire group together to hang on your fridge! 
Because it's fun for all ages!
Zipline tours at Refreshing Mountain are kid-friendly (ages 5+) and safe for all ages. Ziplines are incredible for individuals, families, and groups looking for a fun, outdoor activity. Your experience will be unforgettable, and we hope you cross it off your bucket list soon! 
Ready to get started with your bucket list-worthy experience? Book your ziplining adventure today!