Summer is here, and our season is packed with retreats, friends and families that have decided to spend time with us at Refreshing Mountain. We care about you. Therefore, we focus a lot of our attention on making your experience with us the most refreshing it can be.
Through all our departments, including but not limited to activities, housekeeping, and maintenance, there are many steps we take into consideration when planning out your retreats, cabin rentals, activities, and even your experience at the pool. And if you are a returning guest to Refreshing Mountain, you may have noticed over the past couple of years that some changes were implemented for us to keep your experience great for everyone.
Down below are some of those ways we seek to maintain a refreshing experience at Refreshing Mountain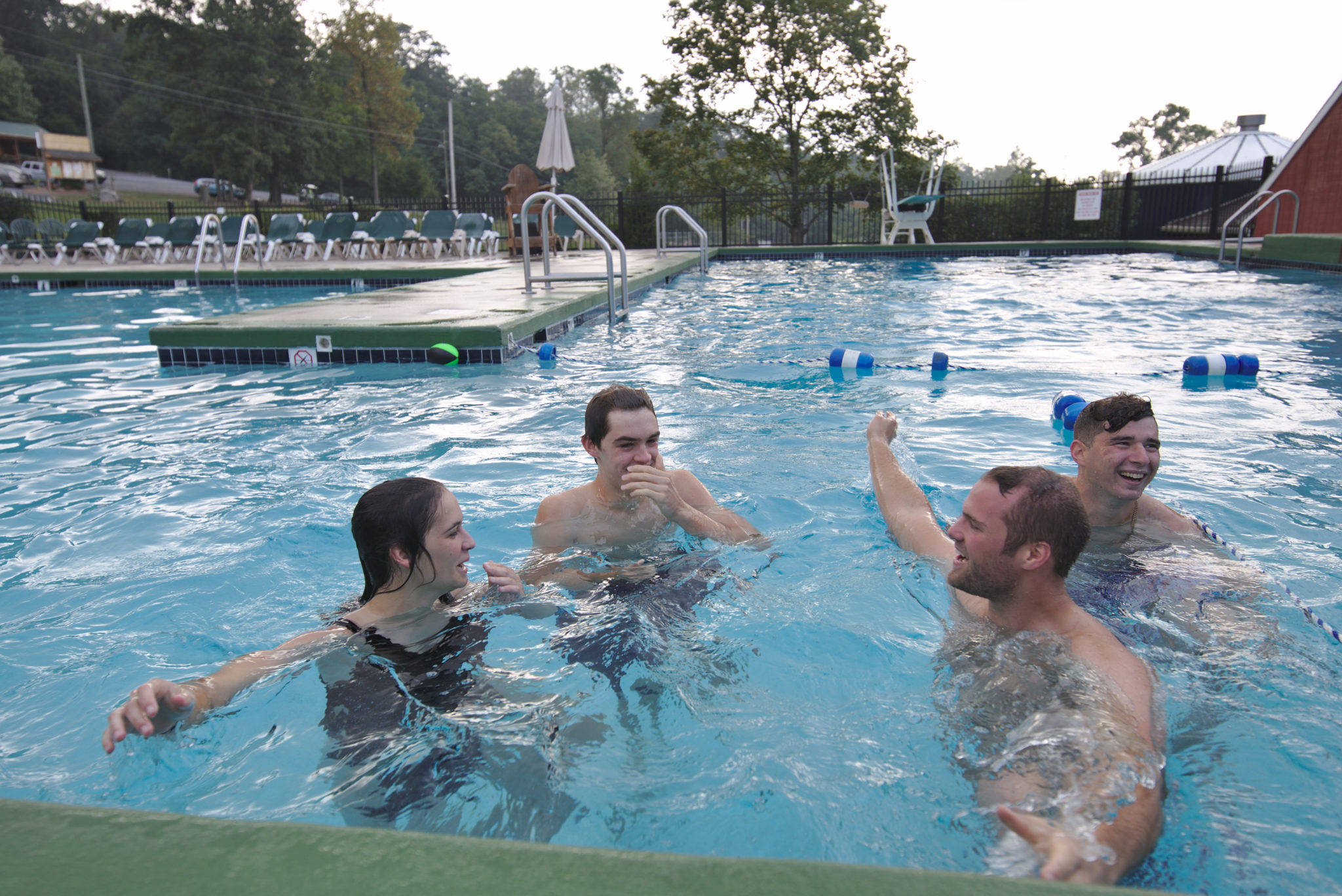 The Pool
If you have ever been to our pool, you probably have noticed that we keep up with the pool by cleaning in and around the pool area, but also provide an environment for everyone to enjoy their time here. To keep this environment, we do take steps to ensure we can maintain all the factors, including purchasing special chemicals for the pool for cleaning, keeping our pool department well-staffed with certified lifeguards, and having timeslots and a maximum capacity to handle the flow of people coming into the pool area.
Another benefit of time blocks—the pool maintains the refreshing environment by not being overcrowded. The maximum capacity we have allows people plenty of space to enjoy the water or relax in the chairs near the pool. You may see that these time blocks fill up, so be sure to get your spot up to 8 days in advance on our website. We did our best to make the checkout process quick and convenient for you.
Ziplines
If you haven't joined us on one of our zipline tours, it's an absolute must-try!
Like with our pool, our goal is to give you the most enjoyable time while ziplining or participating in any of our other experiences. Long lines are not fun to wait in, so one of the ways we remove those is by keeping a maximum capacity of 8 on our zipline tours and Wildlife Experience and having advanced reservations. You'll see some of our other activities have different capacities as well, again keeping in mind your experience. We could increase capacity (and sell those spots) on these activities, but we know from experience it would create a less than desired experience for our guests.
Another way we provide a refreshing atmosphere is by properly training our staff in the activities we guide. You'll have the opportunity to meet our activities staff, who come from different backgrounds, are different ages, etc. But the staff are all officially trained when it comes to equipment use, how to properly care for patrons on a tour, how the different activities are supposed to run, and more. If we don't think they are qualified to run specific activities, then they will continue their training before being put into action.
Family Friendly Environment
I'll say it again—we want everyone's experience to be refreshing! Therefore, we establish rules for all to adhere to in order to have a family friendly facility.
All our staff have the responsibility to keep Refreshing Mountain clean and free from litter and unnecessary trash, especially our housekeeping and maintenance staff. Our maintenance staff are here daily to keep the grounds clean and looking beautiful with flora, as well as making sure everything from plumbing to golf carts are working properly. Our housekeeping focus on cleaning our lodging options for guests, as well as the bathrooms and other facilities we provide.
As a rule of thumb for everyone coming in, we ask that you also help us maintain the family friendly environment. There's no smoking or alcohol allowed on the premises, and—especially for the pool—we ask that you read our Modesty Policy.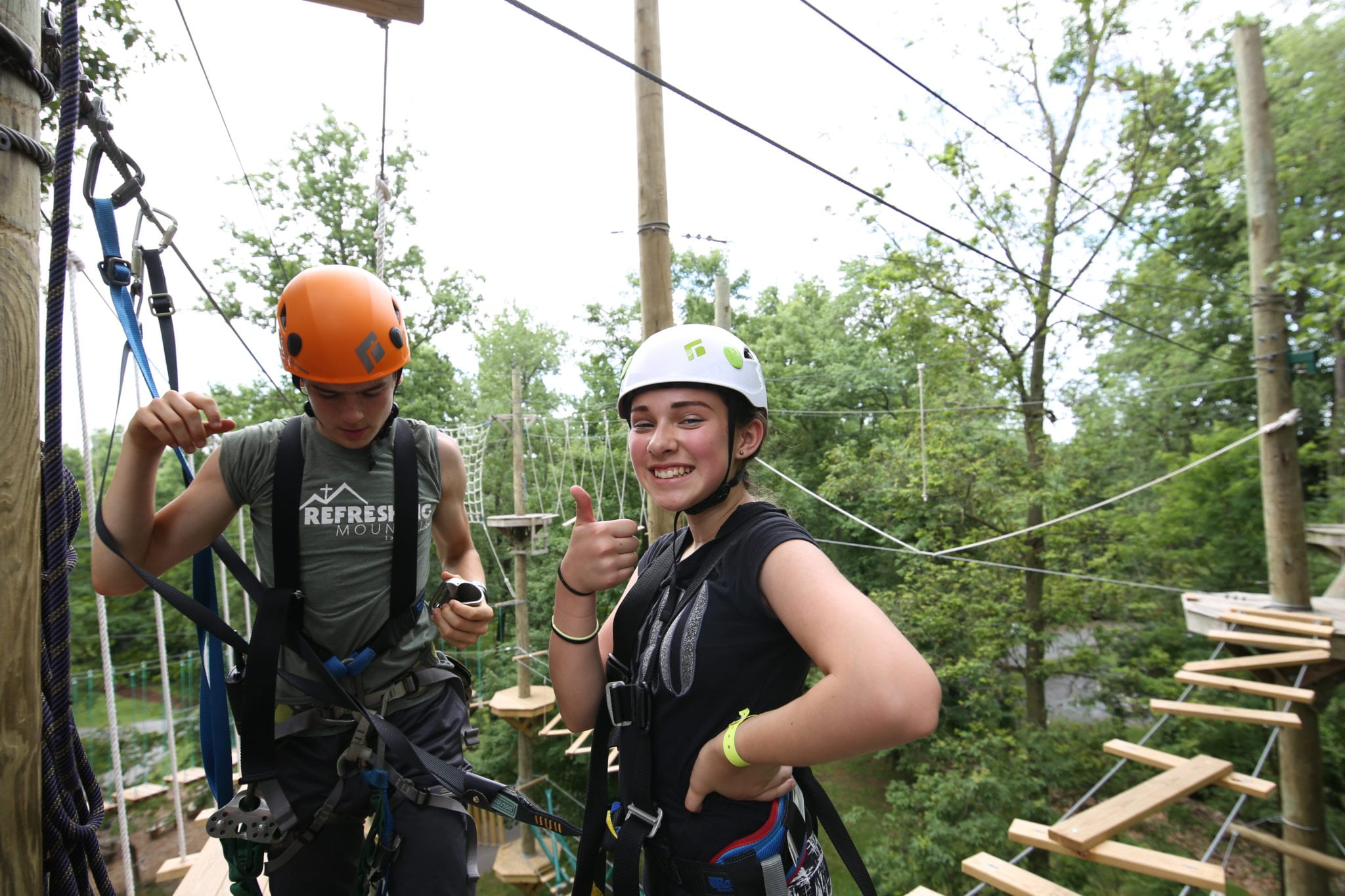 Price Increase
Especially for our return guests, you have probably noticed our prices rose since last year, including at our pool, some of our activities, and our lodging options… Here's why.
With everything happening in the world, gas prices aren't the only product going up in price. The chemicals we clean the pool with, the safety equipment needed for ziplines, food for our dining, and more have all been affected by inflation. In response, we desire to continue to serve our guests and care for our employees and to do both we have needed to raise some of our pricing.
But for your benefit in doing so, we are offering discounts. These include our discounted gift cards for the pool in place of a pool membership, time blocks with discounts when you purchase blocks of 2 or more timeframes, return guest discounts, and more!
As always, as we approach this new season, we need your help. Communication and feedback from you are how we best improve our culture and environment at Refreshing Mountain, so we are asking you to help us improve your experience with us. Refreshing Mountain's contact information is on our website. We too look to you, our guests, to assist us in creating a refreshing environment for all who come to our property.
We look forward to seeing you soon!