Connection. Teamwork. Fellowship. Those words—and words similar—have significance when it comes to developing a strong team. Are those words that describe you and your team? How can your group connect on a deeper level other than work projects?
At Refreshing Mountain, I have had the privilege and opportunity to connect and develop friendships with many of the staff on site. Here are four of the activities we have done to build rapport and friendship.
Teambuilding
This is a great way to know how your team works together and cooperates! We have some amazing staff here at Refreshing Mountain that have studied and practiced multiple teambuilding activities. They work with the group leaders beforehand to see what exactly you are looking to achieve when it comes to teambuilding, and then develop the activities in a way that helps your group achieve the goal you want them to achieve.
We incorporate teambuilding into our employee fellowship. It's always fun having these types of activities with our staff. Afterwards, we also think back and evaluate what exactly happened. This helps us to develop communication, especially when working with multiple departments.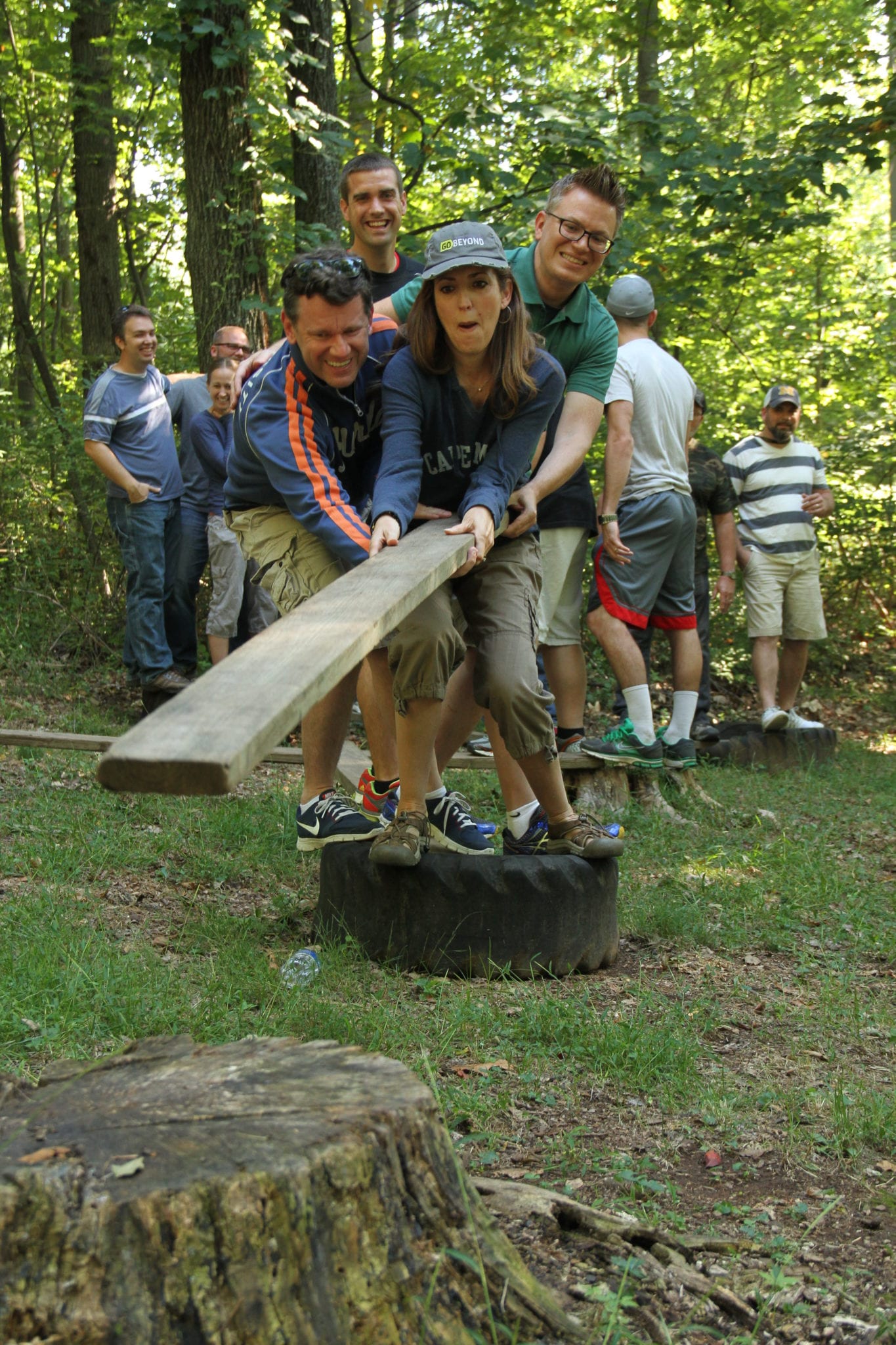 Team Meetings
At Refreshing Mountain, we have multiple different departments, including housekeeping, office, kitchen, and activities. We have team meetings with the different departments which helps give perspective to each department and how we can grow better in communication and teamwork. We discover how to focus and resolve conflicts we may have noticed in lines of communication.
The meetings are best enjoyed with coffee and treats, and everyone says "yes" to free food! Depending on the number of employees you have, you can have meetings like this either monthly or every couple of months to help the group share places they notice needs.
Parties!
Everyone loves to have a good time! These are casual and allow everyone to get to know each other outside of the work environment. You can come up with a couple of group games or bring your own board games. When setting up the party, check with your group to see what the best date is for everyone. A great way to do this is by sending out a survey. At the same time, you can also ask people what type of food they would like at the party.
Bible Study
For me, personally, this is how I have gotten to know some of the staff involved in different departments with which I don't always connect. It's great for getting to know people, but it's also amazing to see, hear and understand others' perspectives on God. God speaks to us all in different manners, and one of the ways we can know Him better is by knowing His better—His children that He created for His own Purpose!
You can either set this up, or if someone else is interested in leading they can do so themselves. Not everyone may go on a regular basis, but this is great to have as an option, especially for those who may not be overly involved in their own church.
Regardless, if you are looking to connect with your coworkers, family, or church, these are great ways to learn more about those around you. There is a plethora of activities you can do outside of this, but for me, personally, these have had the biggest impact on my personal relationship with my coworkers, especially the Bible Study.