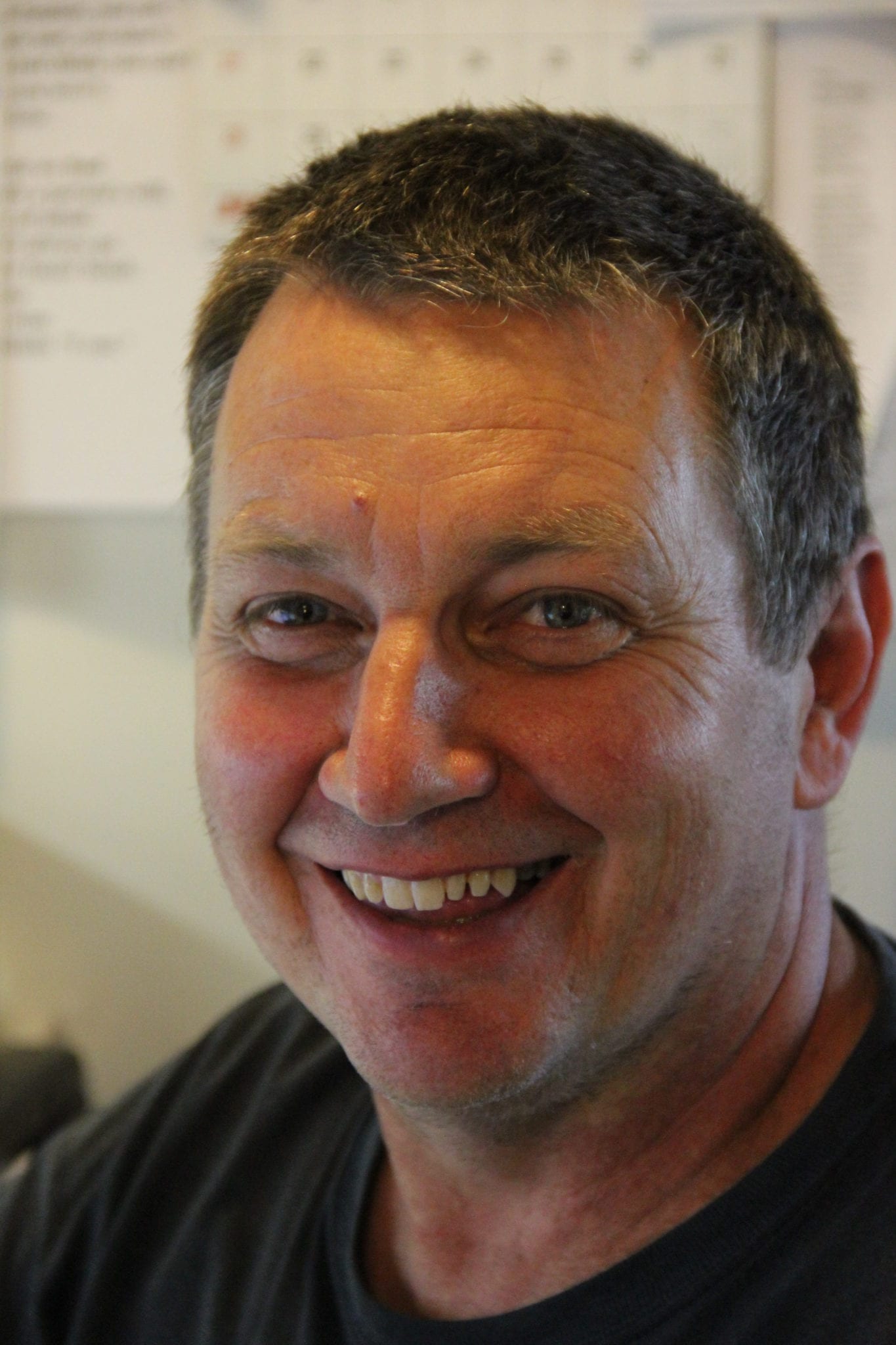 Don Bomberger has become an iconic figure at Refreshing Mountain with his familiar hat firmly positioned on his head and his amiable joking. Make sure you notice if he's wearing a hat or not–occasionally it gets a mind of its own and wanders off, not to be found for days.
Don is most often referred to as Mr. B as a carryover from his years as a teacher — even his kids call him Mr. B!  In fact, he started working at Refreshing Mountain the summer of 1999 giving swimming lessons. When Marlin Harnish (owner), asked Don if he would be interested in setting up activities programs, Mr. B knew it was too good an offer to refuse so he started full time in the Spring.
Don loves seeing the power of determination combine with the power of prayer to help people overcome their fears. He related one of his favorite memories saying, "a lady wanted to go on the Zip so badly but was so fearful to even walk up the steps. She ask me to not let her back down. After 15 min or so she got to the platform to step off into the zip line but froze. Knowing she wanted so badly to go I tried talking to her but she would not go so I asked if I could pray for her and as soon as I said the name Jesus she just left. She was so excited as she walked back after her tour to unharness."
His years as a coach gave him the desire to see people not only overcome, but learn to thrive in situations that used to terrify them. "At first," he said, there were "so many swimming students that would not place their face in the water for lessons." However, three years later seeing them going off the diving board is so rewarding. One student even came back to be a lifeguard!
What does Mr. B do when not at Refreshing Mountain?  "I like to be in the woods hiking or sitting watching whatever is going on. I like to work on little projects, combining art with wood. I like to play in the dirt, planting things, moving things around and watching things grow. I like to be in any situation that may require coaching and encouraging others to be a little better than before. I like taking a mess and rearranging it to look nice and in order."
Rewarding and Varied
After All These Years, The Variety To His Role And Interacting With So Many People Keeps Him Enjoying His Job. His Favorite Moments Are As Varied As His Responsibilities:
…Talking A Youth Through The High Ropes Course By Just Encouraging Him To Take "Just One More Step".  The Youth Kept Stating That He Could Not Do It, But Was Amazed When He Reached The Other Side And Called Out "I Did This!"
…There Was A Patron Who Came Back Year After Year To Make It On The Top 15 Climber's List For Our Climbing Tower.  He Even Worked Out At A Gym During The Year To Reach This Goal.  He Finally Made It And Attained The Top Spot — A Spot He Has Now Held For Three Years Running.
…One Young Man Wants To Work Here For The Summer In Activities. I Wonder If It Will Be A Good Fit Since He Does Not Talk Much And Seems Too Timid.  After Three Years Of Working With Others And Seeing Other Experienced Guides He Becomes One Of The Lead Guides And It Is Hard To See Him Leave For His Future Elsewhere Yet That Is What We Do."
Mr. B takes the deeper levels of his role very seriously.  "Anyone can look at your fears and worries in a new light. If you know that you have a security and safety net, you can step into unknown territory easier. We are here to support and encourage you to go past where you have been before. So come and give it a go and have fun."
Teambuilding
In addition to providing leadership to the Activities program, Mr. B works with a lot of groups to do Team building and Problem Solving activities. His goal is to pull the group together to share thoughts and ideas so no one gets stuck in only their own way of thinking. " We need to sharpen each other and get new perspectives from time to time." He notes that seeing more clearly or through another's eyes, how we really respond and act in a situation is so beneficial to our personal growth.
Learning about yourself and others in an outdoor  setting is valuable in ways we do not always realize. His philosophy is that the outdoors promotes so much within a person — mental health, relaxation, a refocus on life, and simply clearing your brain from the daily grind.  Outdoor activities also can bring a group of people together in one place to simply share life together.
Now the days are used to continue to oversee growing and expanding of RMC. The new projects, the consultation and direction with new team members. Leading meetings to help refresh new and the old visions to see God continue ministering to others.
Seeking the help of new staff, helping staff fit and feel apart of RMC. All for the joy of seeing needs met, visions fulfilled, and God revealed to others through daily life.