Staying in one of Refreshing Mountain's cabins is a great way to un-plug from the world and spend quality time with your family. Sometimes it can be interesting searching for ideas on things to do, especially if you are staying inside the cabin. Here are three great ideas for activities you can do with your family (or friends).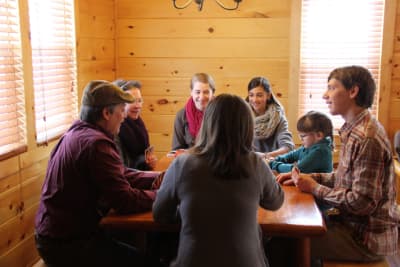 Board Games
You will find a couple of card games in your cabin, and there are even more in the office! Stop by, and we will be happy to show you our plethora of board games in stock. We have classics including Apples-to-Apples, Monopoly, Uno, Taboo, and more! All you need to do is sign out the game and bring it back, either when you are finished playing, or on your last day of staying with us.
Family Cooking
Even if you struggle with cooking, it's always more fun to do it as a family. This works great, especially if there are younger kids involved. You will see we have a stovetop you can use in the cabin, and you can borrow a toaster oven or a crockpot from the office. Figure out some recipes you will want to have the ingredients for beforehand, or you can go to a store in the area. Ask the office for a food map if you haven't been to the area before!
Reading or Bible Study
Not only is this great fellowship for family and friends, but it's great to spend time with God in a community atmosphere. Choose a chapter of the Bible to focus on as a group and let everyone voice their thoughts and ask questions. This is a great way to connect on a deeper level, and you learn more about God through other people's perspectives. It's beautiful and profound. Having a Bible study is great when you have younger kids as well, letting them think, question, or share how they feel about God. It's powerful to know how children see God as their Father in Heaven. Feel free to add in a little worship, too!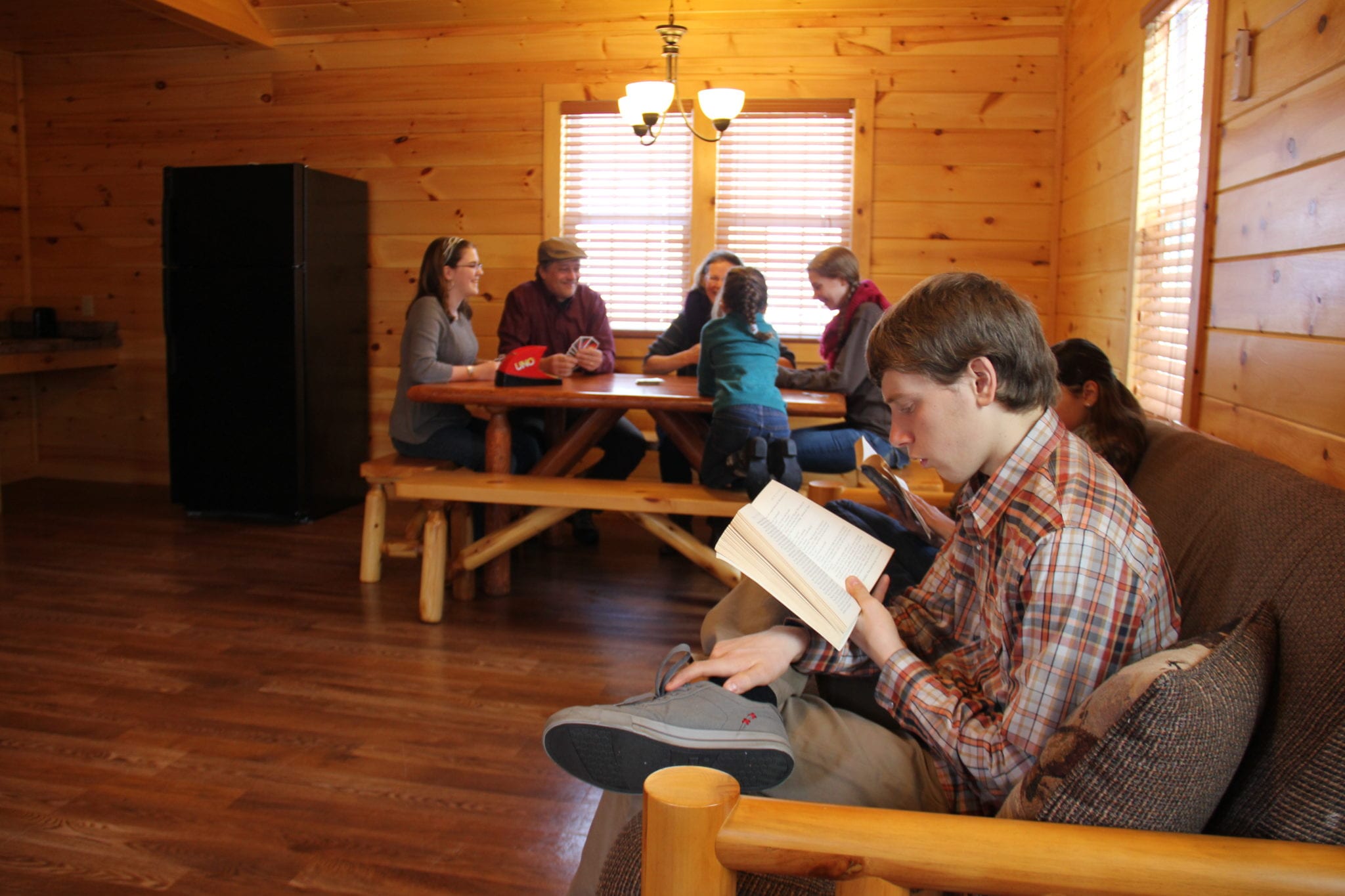 Crafts and Projects
Grab your supplies and get started! Crafts are always fun, and you can do anything from making friendship bracelets to origami. This is a great way to get those creative juices flowing. It especially helps with younger kids if they have something to do hands-on. Think about some projects ahead of time, or look online to plan ahead, and you will be good to go for rainy days at Refreshing Mountain!
Pray!
Choose people to pray for. Pray for missionary families, pastors you know or people you don't know! You can either pray for them by yourself, or you can invite your family to join in, too. Prayer is always needed, and it's great when you have the ability to pray more as a family.
However you choose to spend time with your family, the most important part of it is to have fun! You don't necessarily need an agenda for a weekend getaway, but it's always great to think of things to do ahead of time. Take some time to think about how you can make the best out of the time with your family. Do the things you love to do and try something new!