As a native of Lancaster County, I have enjoyed celebrating Christmas in many ways. These are 10 of my favorite Christmas traditions. Some are old and some are new, but all are amazing.
1. Sight and Sound Theatres
Sight and Sound Theatres is an experience your family will never forget! This year Queen Esther is playing over the Christmas season. Even though this isn't a typical Christmas Show, it is still a spectacular show that you won't want to miss. The costumes are elaborate and intricately detailed. The live animals add Lancaster County charm that kids adore. Watching my son's face light up when the animals start coming down the aisles is one of the best gifts ever.
2. Let's make a Gingerbread House!
Lancaster Cupcake has a sweet Gingerbread House Decorating Workshop that takes all the hard work and mess out of your kitchen! The ticket for 2 includes a large gingerbread house, Christmas candies and colored frosting. My son loved the decorations and of course sampling a cupcake during our visit. Also included is a hot chocolate bar to create a custom drink.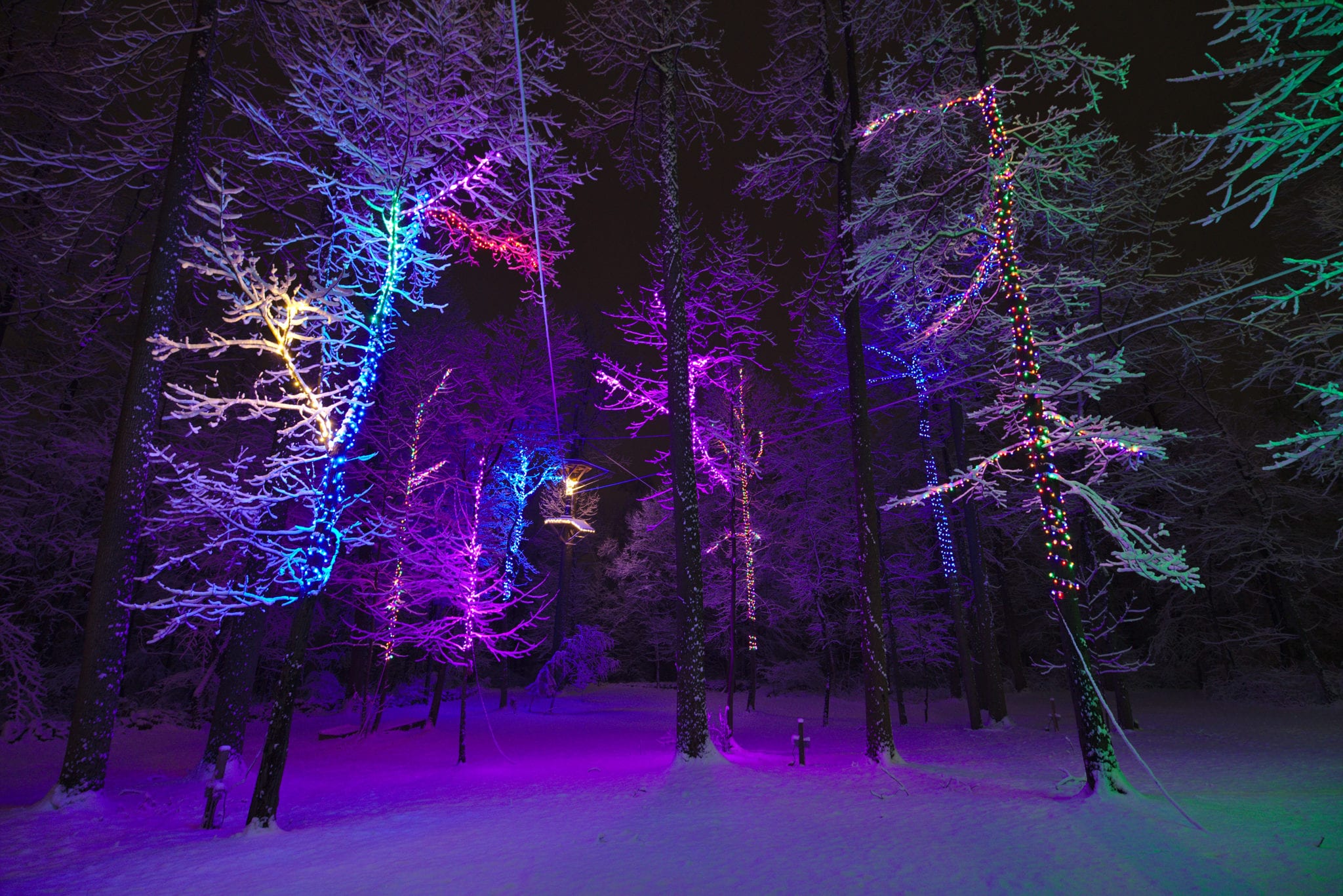 3. Christmas Light Ziplines
Ziplining doesn't typically come to mind when planning your Christmas events, but this is one you won't want to miss. Flying through the air surrounded by festive lights is enough to put anyone into the Christmas spirit! Refreshing Mountain Adventures will even give you a 15% discount if you book a cabin for a cozy Christmas getaway. My favorite part is no TV in the cabin, we like to roast marshmallows by our campfire and read Christmas stories together.
And don't take our word for the Christmas adventures. Take a look at this review from Kathy McClure, who just visited Refreshing Mountain to experience the Christmas Lights and the escape room!
4. Dutch Winter Wonderland
Dutch Wonderland has thousands of twinkling lights to brighten your Christmas season. Kids have the chance to meet Santa himself, a traditional treat.  The train ride is always our Christmas favorite and the dinosaurs dressed in their holiday attire are a fun photo opportunity for a unique family Christmas Card.
5. Christmas Caroling in Lititz
This is one of my absolute favorite things to do at Christmas. Caroling brings back so many happy Christmas memories. The Lititz Moravian Trombone Choir will accompany the carolers- everyone is welcome to join in!
6. Christmas Ice Cream
A fun way to take a break from Christmas shopping and decorating is an ice cream treat. We love sampling the seasonal flavors like Snickerdoodle Apple Cobbler and Pumpkin Crème Brulee, at Fox Meadows Creamery The creamery, located in Ephrata, is a cool place to experience.
7. Christmas Train
Strasburg Railroad has been a Lancaster County Christmas tradition for over 60 years. We especially like to go at Christmas time because my son likes to chat with Jolly Old St. Nick. The Night Before Christmas Train ride features reading of the classic story. The dining car also features Santa if you prefer to dine during your train ride.
8. Zig's Bakery and Café
Zig's is one of my Christmas secrets. Every year I plan a lunch date with a friend, and we relax over coffee. Then I pick up my Christmas order of assorted rolls, lots of unique Christmas cookies, desserts, and candies. The chocolate éclair's are the closest I've found to my mom's homemade.  Since I don't always have time to make my own baked goods this is the perfect stop to make right before Christmas so that I have everything I need on Christmas. Don't forget the Cinnamon Buns to heat in the oven on Christmas morning!
9. Christmas Tree Cutting
There is nothing like picking out your own Christmas Tree and cutting it down yourself. Our family loves to find the perfect tree and Frog Hollow Evergreens makes it so fun. All trees are the same price and include drilling for a stand, net and help with tying to the car. They even provide saws and tags to make cutting down your own tree super simple.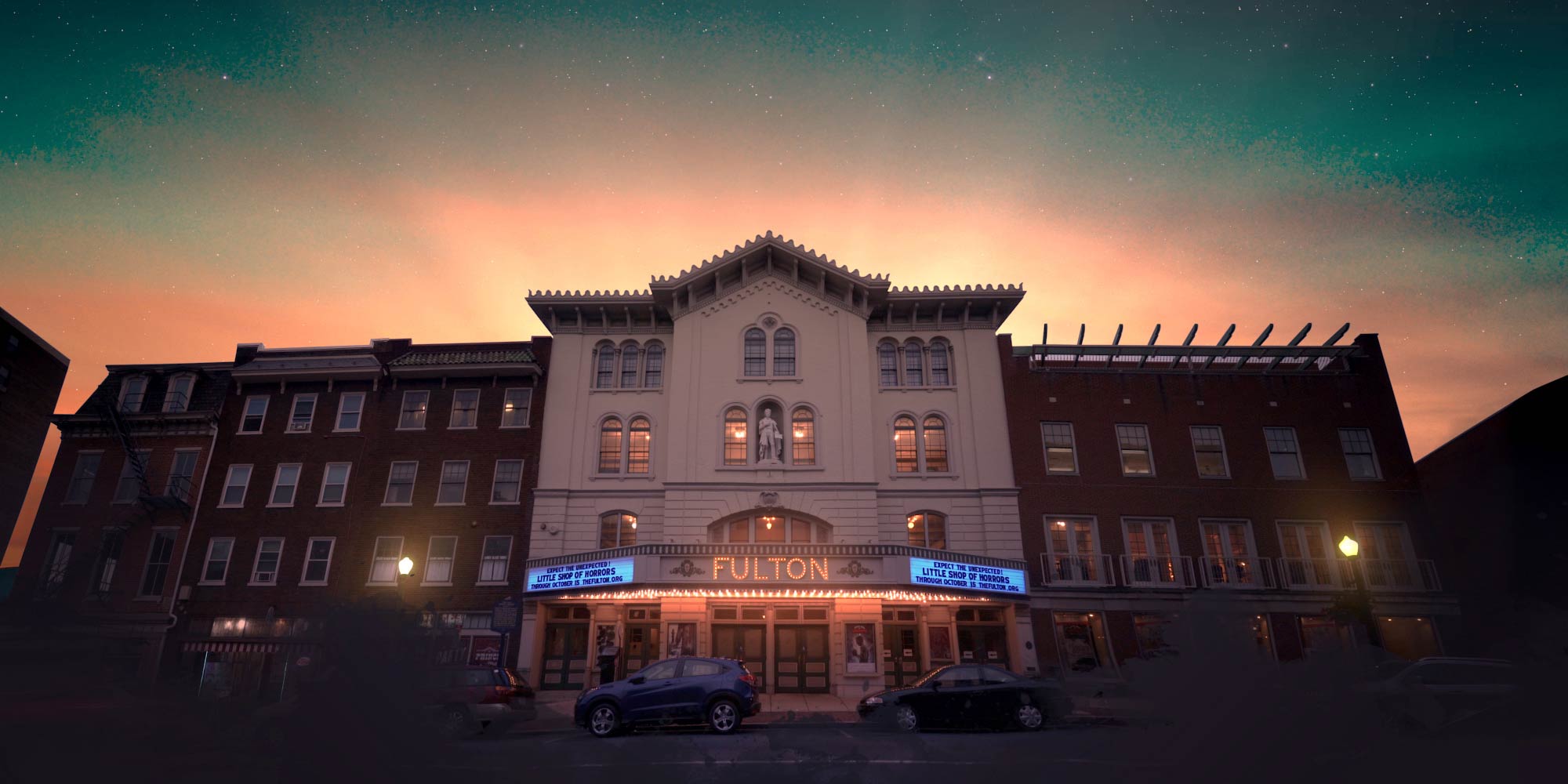 10. Christmas at The Fulton Opera House
Having tickets to the Fulton gives us a reason to put on all our Holiday attire. Little girls can dress up as a princess for the night. This year The Fulton has the traditional "Christmas Carol" show for you to enjoy. "Cinderella" will also be playing over the Christmas season and is sure to be a breathtaking show. The theater itself is a National Historic Landmark and a Lancaster County tradition!
If you do all of these and still want more to do, check out Discover Lancaster for more activities!
Also, take a look at Frugal Lancaster's blog for more activities. This belongs to Kathy McClure, who is a Lancaster local and a great resource if you are looking for fun activities in Lancaster throughout the year. Be sure to look through what she has written for family-friendly activities.