Lancaster County offers a wide variety of family-friendly fall activities for you and your loved ones to enjoy this season. From all things pumpkin to outdoor adventures and more, we're sharing seven of our favorite fall things to do in Pennsylvania this season. Grab your jacket, pack up your friends and family, and start checking these items off your fall bucket list.
Smashing Pumpkins and Playing Cornhole on a Zipline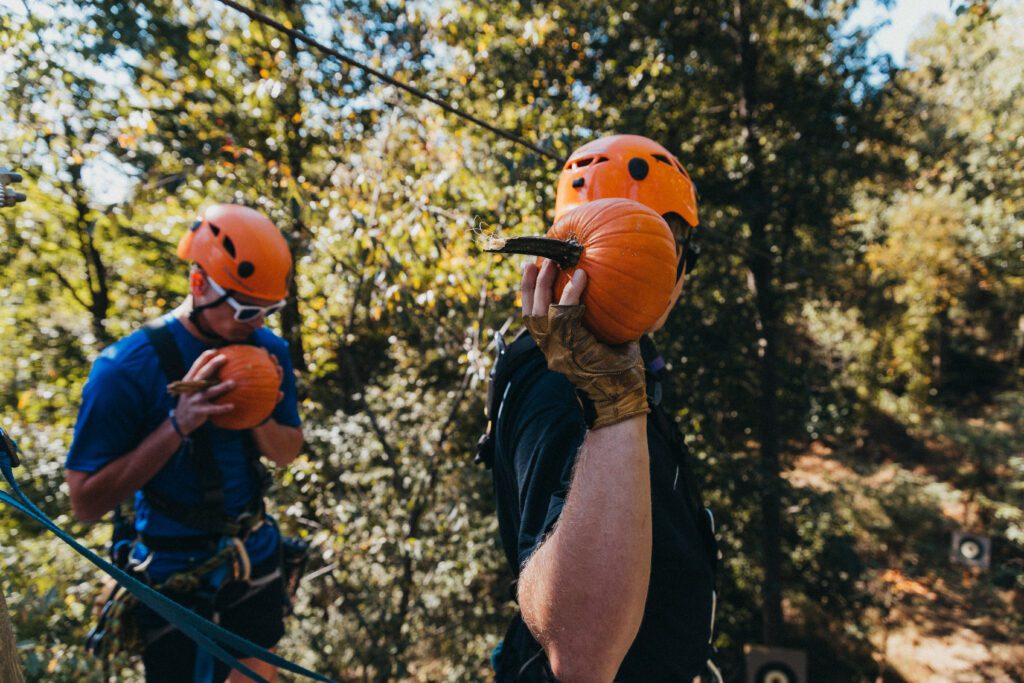 Combine two of our favorite fall things – perfect pumpkins and outdoor activities – with the thrill and excitement of ziplining through the treetops for this fun and unique activity, now available at Refreshing Mountain. Strap up for a zipline unlike any other you've ever experienced, and prepare for an interactive activity along the way.
Refreshing Mountain's two fall zipline courses allow participants to either smash pumpkins during their flight to toss bean bags in a game of cornhole, all while flying through the air.
Enjoy a Beautiful Fall Hike

Lancaster in the fall boasts beautiful foliage and changing leaves of every color. For those who love fresh air and enjoy the great outdoors, Lancaster County has many fall hiking trails to choose from, with amazing views and various difficulty levels. Some of our favorite hiking trails include the Appalachian Trail, Chickies Rock, Middle Creek Nature Preserve (5 min from our property), and Conewago Recreation Trail.
Challenge Yourself in a Corn Maze
Corn mazes are a family-favorite activity each fall for many visiting Lancaster County, and we understand the hype. These activities are fun for participants of all ages and quickly get you excited for all things fall. Many spots in Lancaster with corn mazes also offer pumpkin picking, tractor rides, petting zoos, and apple picking and have local produce stands nearby. Enjoy a taste of Pennsylvania.
Tour the Farms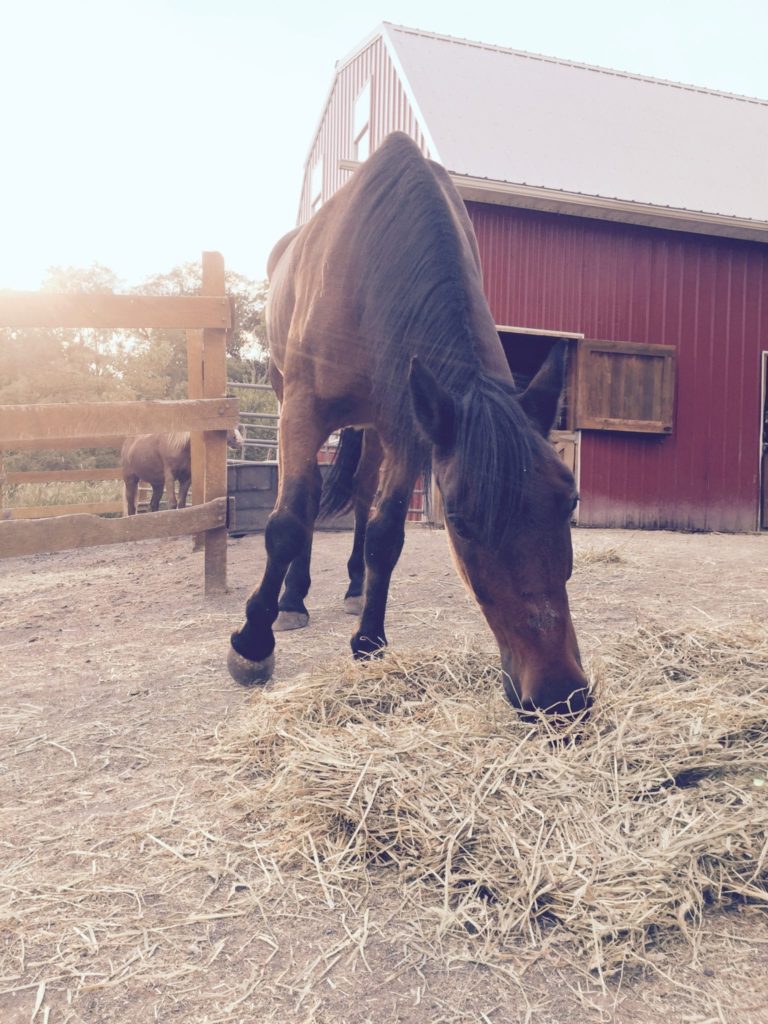 Lancaster County is known by people near and far for its fertile farmlands and its rich agricultural traditions. With a surplus of farms in the county, we highly recommend you visit a farm or two while working through your fall bucket list. Many farms offer delicious seasonal goodies, Amish delights, farm animal experiences, and much more for your entire family to enjoy. Not only can you score a great lunch or dinner while at the farm, but you can also grab your groceries for the week and test out some new recipes you've been meaning to try using local ingredients.
Festivals and Fairs
Many festivals and fairs take place during the fall season throughout Lancaster County. From farm shows, street fairs and live music performances to hot air balloon festivals, pop-up fairs, and more, attractions and activities for all interests can be found at these fantastic events. Many festivals and fairs feature activities, vendors, food, and fall favorites for you and your family to enjoy together.
Enjoying All Things Apple
Apples are one of our favorite fall flavors, and in Lancaster County, they're easy to get your hands on. Whether you go out apple picking or pick up fresh apple cider from a local street stand, the taste of delicious apples will surely get you in a festive fall spirit. While you are at it, why not try your hand at baking an apple pie or apple turnovers with any extra apples you accumulate this season, too?!
PA Renaissance Faire
Take a trip back in time to an enchanted land filled with merriment, song, and thrills at the PA Renaissance Faire hosted in Manheim each fall! Housed on the grounds of the Mt. Hope Estate and Winery, this famous Lancaster institution celebrates activities and attractions from years past.
Visitors attending the fair get immersed in the Renaissance era while interacting with hundreds of costumed characters strolling the grounds and engaging with attendees. Learn about period-specific stories, songs, dance, and games, and dress up in your own Renaissance attire if you dare!
Visit Lancaster County and plan your next fall adventure!
Lancaster County in the fall will have you celebrating all of your favorite seasonal activities and more. For those wanting to start planning their next outing, book your zipline adventure with Refreshing Mountain and enjoy all that Lancaster has to offer now!