Marketing Your Retreat
You've got your retreat on the books. Great! For retreat planners, that's the easy part.
Now comes the hard work of promoting and selling the retreat to your group. We know the pressure that planners can feel from this part of the job, so we put together this page to help you through the process. To the right there is a list of resources that we complied to help you. Click the link to go to that section of this page.
Resources
---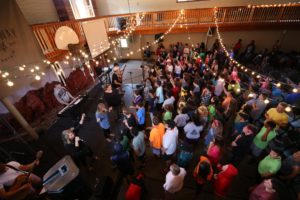 Social Media
We have created some sample social posts that you can quickly share to your facebook followers to help raise excitement about your upcoming event.
---
Promotional Videos
If a photo is worth 1,000 words, a video is worth 10,000. To use these videos follow these steps:
1) Click the video and review
2) Click the YouTube text that appears in the bottom right of the video. This will take you to the YouTube page
3) Click the share button below the video window for the share link or to share it on social media
https://www.youtube.com/embed/giNvn18N634
https://www.youtube.com/embed/52gkhD-7qkk
https://www.youtube.com/embed/d7gDBPkJQSs
https://www.youtube.com/embed/PzLLcqCezEU
https://www.youtube.com/embed/EjsJ_OlBEsk
https://www.youtube.com/embed/HiBae_WSjQ4
---
Image Gallery
Designing your own promotion material and need images? We created a best-of gallery of images that are sure to make a huge impact!
---
---
eBook: Managing A Retreat
Introduction
Participating in a well planned and executed retreat can be a valuable, memorable and even life-changing experience. Conversely, being responsible for large retreat execution can be demanding, stressful and intimidating for event leadership. It doesn't' have to be.
If you're planning a retreat and have responsibility for its success, this guide is for you. We've gathered the insight, tips and tools needed to put on the perfect retreat without feeling overwhelmed. Applying what you learn here will help ensure that you enjoy the retreat as much as your participants!
Managing A Retreat is a guide that takes readers from the time that their retreat is completely planned, to checking in and kicking off the retreat, through managing the entire retreat, and even how to appropriately follow up after the retreat.