Corporate Retreats at Refreshing Mountain
Refreshing Mountain offers a perfect destination for your next corporate event, whether it's a short teambuilding activity, a corporate picnic or banquet, an all-day planning meeting or a multi-day corporate leadership retreat. We offer a unique location where you can find great meeting space while having ample outdoor and indoor recreation space to let your team relax and connect. We offer a variety of exciting and fun activities for including our canopy zipline tours, climbing tower, giant swing and more. We also facilitate team building activities designed to help your leadership team learn more about working together that are great by themselves or as a complement to your meeting agenda.
We are located on 80 acres of beautiful Pennsylvania woodlands in Stevens, PA which is 20 minutes north of Lancaster, 90 minutes west of Philadelphia, 45 minutes east of Harrisburg and 120 minutes north of Baltimore.
Planning your corporate retreat with us is a breeze. Beginning with your initial inquiry, our staff work with you to take care of all of the background details, ensuring you can focus on your group and program. During your stay, our staff works around the clock to ensure clean and comfortable facilities, while your group enjoys your customized program.
If you are looking for ideas on how to plan your corporate retreat, give us a call to schedule a tour of our retreat center.
---
---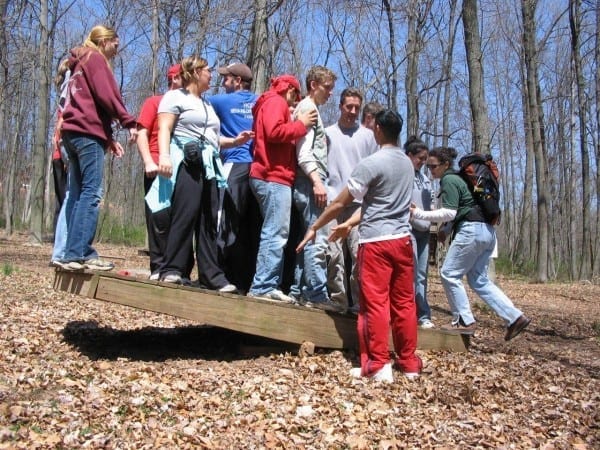 Refreshing Mountain offers a number of activities that will stimulate your group.  Our team building activities will help your group learn more about working together by attacking physical and mental problem solving challenges.  Our "High Adventures" provide a range of fun and challenging elements including our climbing tower, high ropes course, giant swing and more.  Our canopy zipline tours provide high flying fun for your group with ziplines, sky bridges and high ropes challenges, all situated in the beautify tree tops of our property.  Click here to learn more about our activity options.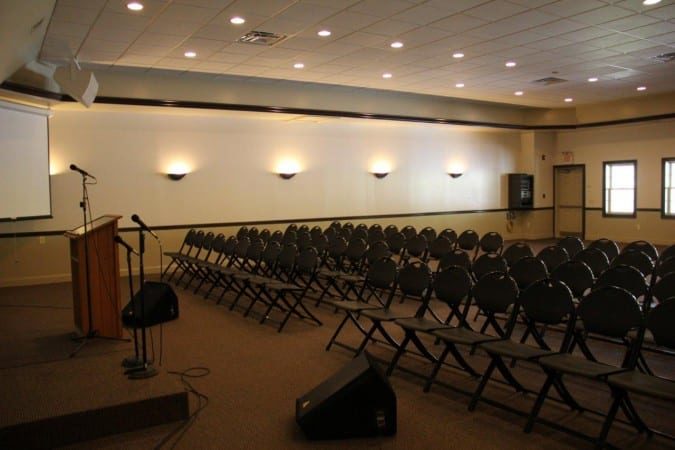 During your retreat, you group will have a dedicated meeting room that you can configure to meet your needs including decorating with a theme to match your event.  Depending on your group size, additional rooms may be available for workshop sessions (additional fees may apply).  Sound and video equipment are available for rent.  Click here to learn more about our meeting room options.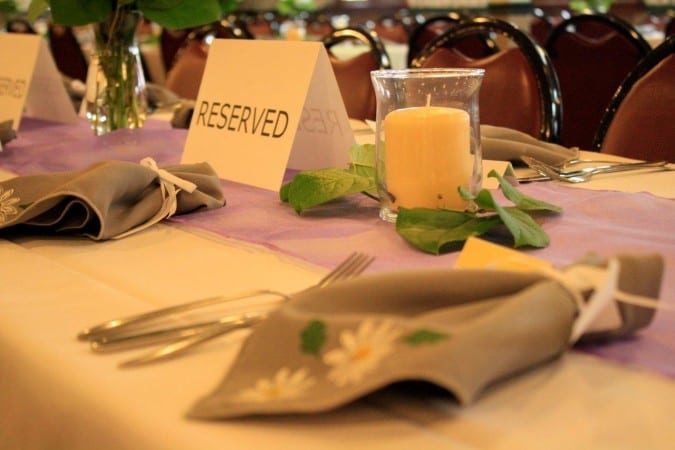 We have a full commercial kitchen run by professional staff that is prepared to offer you pleasing meal choices to fit your group.  Our meals are served buffet style and include healthy food such as a salad bar in every meal.  Premium meal options from our banquet menu are also available.  We will also do our best to work with you on any group wide dietary requirements such as vegetarian and gluten free options, individual requests will be handled wehen possible. Click here to learn more about our meal options.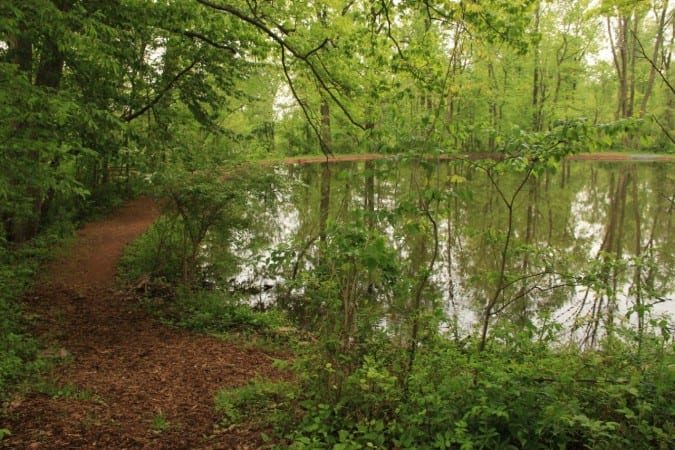 Our property has plenty of recreation options to help your group to relax, have fun and enjoy time together.   Options range from our swimming pool which includes a wet playground and water slide, the camp store, various sports fields, hiking trails, shuffleboard, ping pong, pool, and more.  Click here to learn more about our recreation options.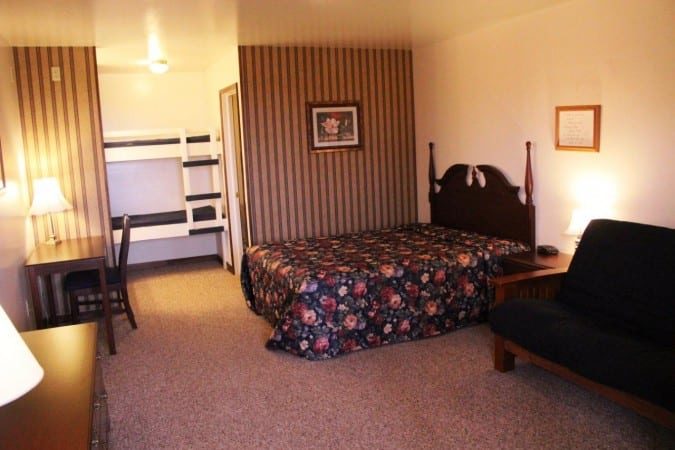 We have clean and comfortable accommodation options to fit most group sizes and budgets.  Our lodge rooms feature private bath rooms and multiple bedding options with linen service for single up to quad occupancy.  Click here to learn more about our retreat options.