Wildlife Center Free Time
Wildlife Center Free Time
Take your time to explore all that wildlife center has to offer!
This activity is open for bookings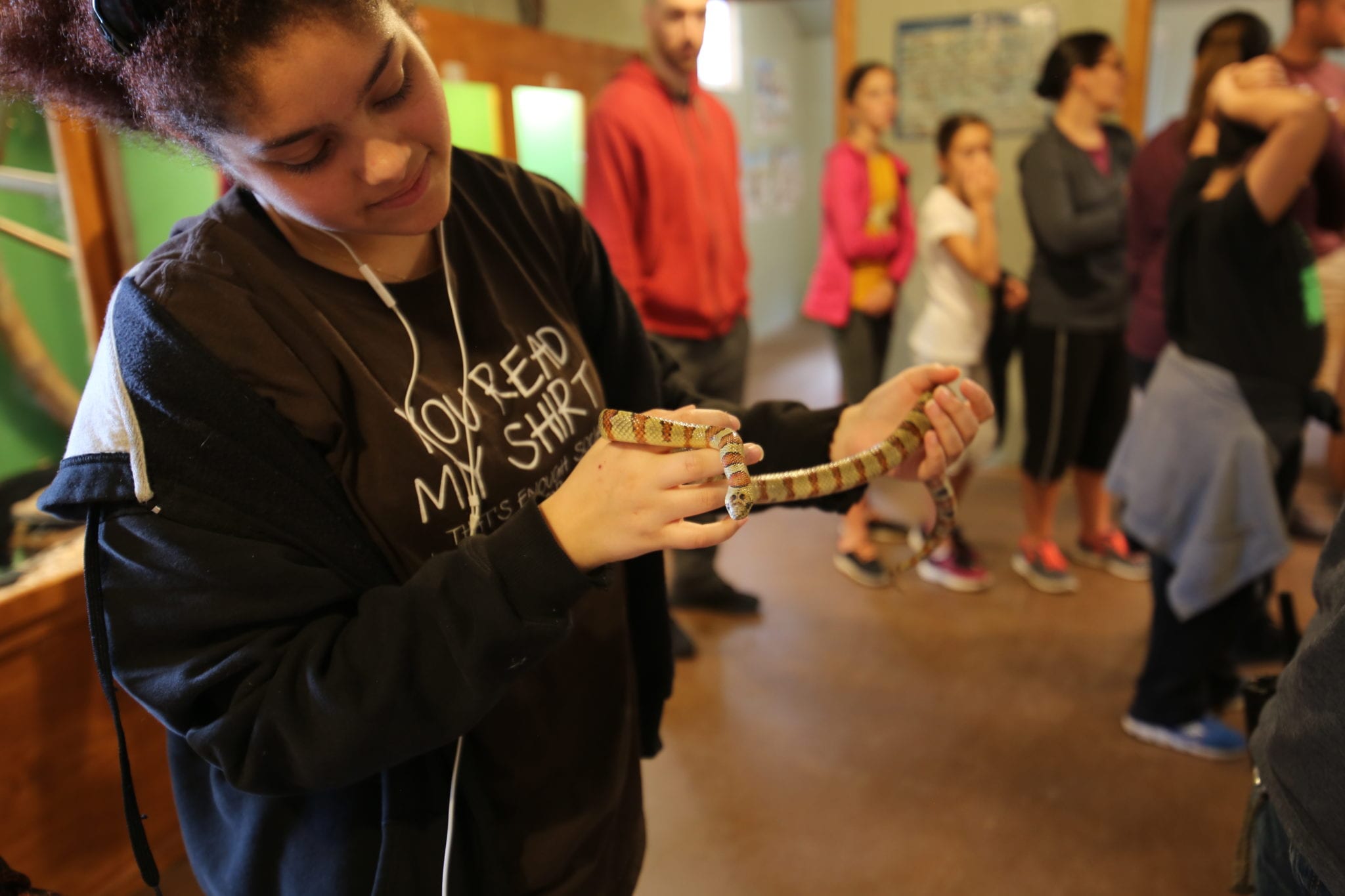 Group Size: Large Group Activities (20+ People)
Duration: approx. 60 min
Details:

GUIDED TOUR
15-20 PERSONS PER HOUR

Additional restrictions apply (see below)
Description
Our Wildlife Center is separated into two sections. The first is Native Wildlife of Pennsylvania and the second is Reptiles & Amphibians of the world. The "native wildlife" section features freshwater aquatic life, snakes, lizards, and frogs (some of which are rarely seen), and other small native creatures. The "reptiles & amphibians of the world" section features more than 20 exhibits with species from around the world! Visitors will see our Venomous Reptiles of North America Exhibit, which displays rattlesnakes, a gila monster lizard and more. There are also many tropical frogs and lizards on display. Each group will have the opportunity to interact with some of our harmless animals in the center.
*Rate is per hour. For increased participation, group sizes 20+ are placed in smaller groups of 15-20. You will need 1 hour per group of 15-20.
Available Add-ons:
Want us to provide a meal for you? Add a buffet meal for your group to your activity.
Requirements & Restrictions
Age Group: 5+
Max Weight: lbs.
Skill Level: Beginner-Intermediate
Adult to Child Ratio
| | | |
| --- | --- | --- |
| Non-Paying Adult Must Be Present | Non-Paying Adult Must Be Present | No Adult Required |
Testimonials
" Mark was engaging with the campers, both during our elementary and middle school camps. He was friendly and pleasant to interact with. He was knowledgeable about the animals and allowed plenty of time to let the kids interact with the animals directly. "

- YWCA Carlisle

" The Wildlife Center was a nice set up with many creatures including snakes, turtles, etc. Logan spent a long time with us making sure we saw everything in the exhibit and had every question answered. My daughter especially enjoyed holding the two snakes and touching some of the other reptiles on display. I would recommend this place to everyone. "

- TripAdvisor Reviewer

" We also enjoyed how interactive the nature program was! A highlight of the weekend for some students was being able to hold a snake! "

- Factory Youth Center