The vision of Refreshing Mountain is found in our name. Our goal is to see groups (and individuals) refreshed: to find and renew energy and strength as they rest, play, work and participate in activities provided by our staff.  We hope that as you participate in team building activities with us, you feel renewed and challenged.  We hope that our activities provide an opportunity for you to grow in love, trust, hope and faith.  Finally, we hope that your time with us helps you develop a greater appreciation for your team.
At Refreshing Mountain – we believe in the power of people. Through communication and connection, people unlock unlimited potential. Our team building program provides challenges and problem solving games that provide the momentum for your group to understand one another better, and grow together. Through our team building activities, we provide opportunity for growth, compassion, communication, trust, teamwork. Our job is to lay the foundations for growth and change. Your job, individually and corporately, is to decide: What do I do with what I've learned?
---
Communication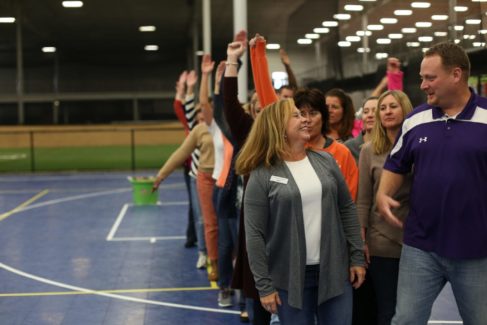 Connection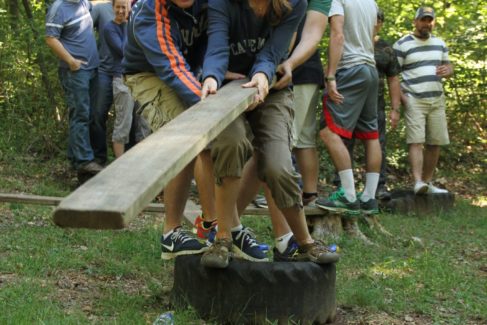 Unlimited Potential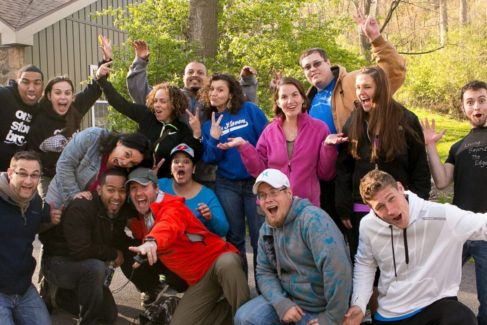 ---
---
Team Building Challenges
During your time in our team building program, your facilitator will guide you through activities and challenges that require your team to think and work through a problem together. All of our games are designed to be fun and engaging for the whole group. More importantly, the team building activities are also designed to bring out elements of how your group works together and communicates together. Our facilitators use these games and activities to initiate a discussion about leadership, trust, communication and teamwork.  We offer different team building programs to provide options for a variety of group types, age and skill levels.
Team Bonding Activities
Does your team need a morale boost or just a fun day away from the office?  We offer a host of outdoor adventures that provide great ways for groups to have fun together without the pressure of formal program or agenda.  We have options for any skill or thrill level including two zipline courses, giant swing, high ropes challenge course, climbing tower and on-the-ground options such as field games, physical challenge course and our GPS scavenger hunt.
Team Building Event Options
Meeting Rooms – If your group is looking for some time to relax or work together, we have meeting rooms of various sizes with custom setup arrangements and audio/visual equipment available.
On-Site Meals – Our dining facilities offer hot buffet style meals and can be customized to the groups dining preferences.  We also have outdoor pavilions for groups that want to provide their own meals.
Indoor Options – We have two large gymnasiums as well as 13 meeting rooms on campus. These areas offer endless possibilities to host a Team building event, as well as for your use before/after the event to meet with your team.
Outdoor Options – Our outdoor facility is located in our wooded area. We have 30+ elements of varying difficulty.  From the bookworm to the athlete, our custom plan for your team will incorporate the right activities for everyone.
Overnight Lodging –  Need to meet for more than one day?   We offer various styles of overnight lodging options with capacity for groups of up to 400 persons.
Team Building At Your Location – Let our staff come to you! Often, large corporations choose this option in order to alleviate the stress of coordinating travel for their whole group OR when a group is hosting a meeting in a hotel or conference arena and wants us to come to their event.  Whatever the reason, we'd be happy to come see you!
Team Building Options for Any Type of Group or Organization
Team building for organized groups is designed to help the group find important connections and facilitate communication.  Whether you are a sports team who wants to improve communication and teamwork that will reflect on your team play on the field, a youth group who wants to find connection & support in your common faith, or a group of underwater basket weavers who need to build respect and integrate new ideas, Team building is for you.
Our teambuilding activities are designed to work well for group of 8-20 persons. For larger groups, we split your group into smaller teams and run through activities simultaneously in a rotation style format. You can use our online inquiry to build your own event or choose from one of our popular packages below. Have questions? Give us call at (717) 738-1490. Our sales team will answer all your questions and help you plan your event around your team building goals.
Corporate Teambuilding Groups
Corporate Groups
Team building at Refreshing Mountain Camp offers a fun and engaging environment to help bring your work team together.  Each activity provides opportunities for you and your group to refocus on your vision, refine your interrelations, and build character.  Through games, challenges, and problem solving, your team will engage in reflection and communication designed to be both fun and instructive.  At Refreshing Mountain, your goals are our goals – let us construct a custom event to accomplish your objectives!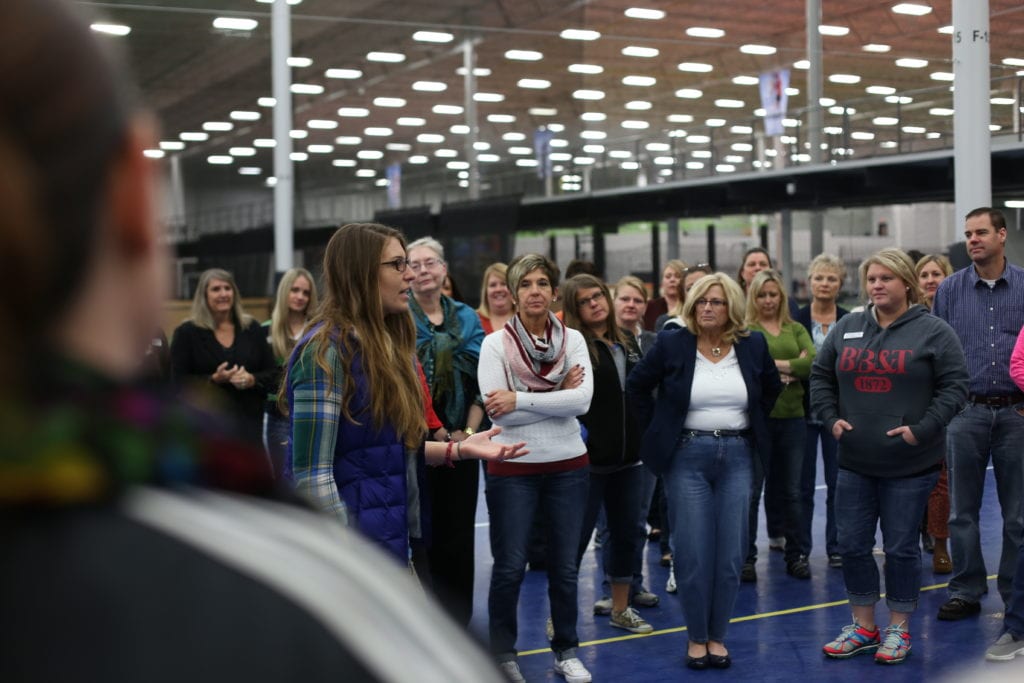 Youth and School Group Teambuilding Options
Church & Youth Groups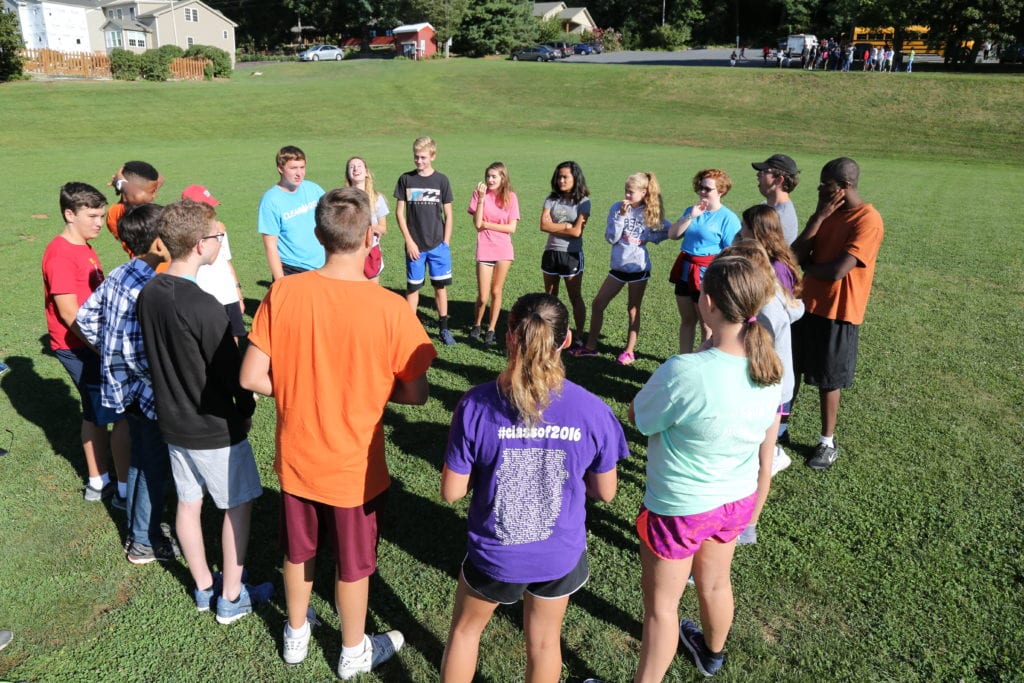 Your faith is what brings you together, but is it what binds you?  Youth group should be a place where you are able to recharge and connect with friends who understand how important God is to your life journey.  Teambuilding offers an opportunity for you to see that no matter where you come from, or how different you may be from your peers, it is your faith that sustains you through whatever you encounter in life.
School Groups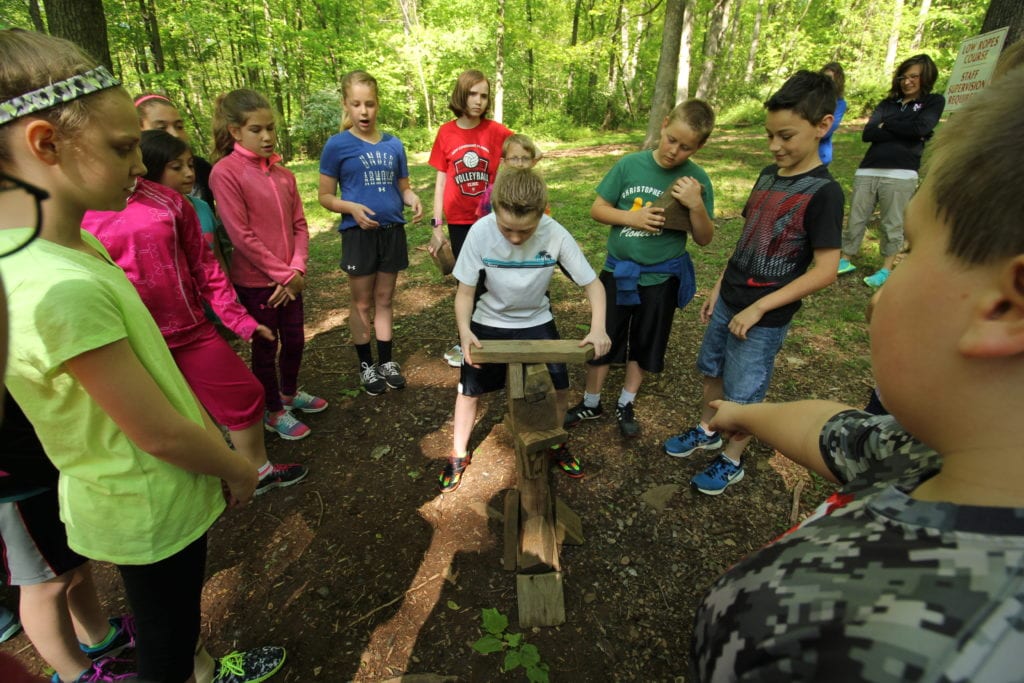 Whether you are interested in bringing a small group of students or the whole grade, Refreshing Mountain Camp can create a custom program that suits your needs.  Team building is an excellent opportunity for students to work on important life skills like communication, respect, and self-worth.  In a community where bullying and low self-esteem are a common issue, Team building addresses these issues head on to help students understand the value of respecting themselves and others.
Sports Teams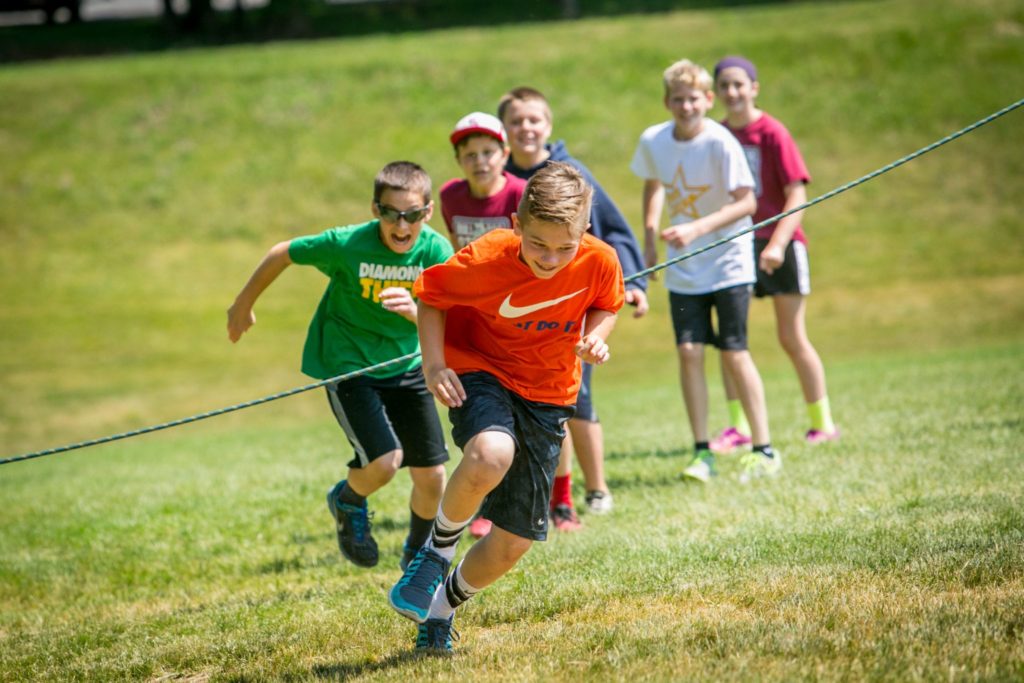 Any coach knows the importance of good teamwork on the field.  The better a player understands what her teammates are doing, the better she will understand her own role and be able to effectively execute good action on the field.  Team building for sports teams helps players understand concepts like: verbal and non-verbal communication, what it means to be a good teammate, understanding your role in the game, and respecting and trusting your teammates.
---
---
Scheduling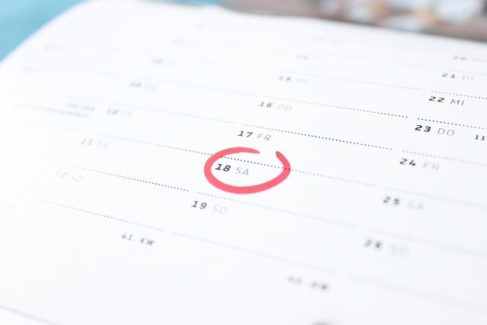 Advance reservations are required.We are open year round, but our schedule varies according to the season.
Discounts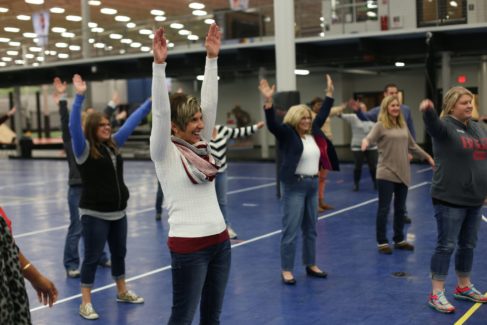 Get 5% off for events of $500-$999, 10% off for $1,000-$1,499, 12% off for $1,500-$1,999, 15% off for $2,000+
Challenge Adventure Course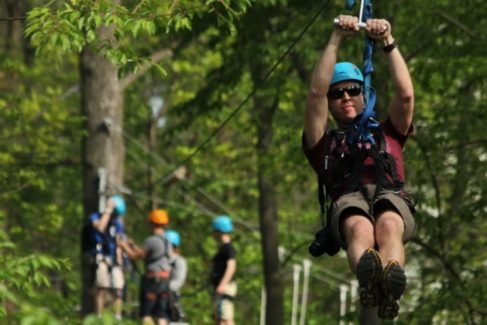 Want to add the Challenge Adventure Zipline or High Ropes Challenge course to your team building event? Mention in your inquiry for pricing.
---
Testimonials
" Everyone had a great time and want to come again next year. I really like your way of team building. Thank you, Brooke and Phil, for making this a wonderful day! "

- Kemper Equipment

" The event was beyond my expectations. The team building activities were clear, effective, and professional. "

- ELCO High School

" Joel was awesome! His knowledge of team building and interaction with our group was very professional. We learned a great deal about our team dynamics and grew closer as a result of the team building activities he choose and the feedback her encouraged and provided. Excellent experience!! "

- CAP Parents as Teachers

" The team building challenge was a great activity. It used communication, planning and teamwork and it brought the group together in unity "

- Living Waters Chapel
---
Location & Hours
Phone:
(717) 738-1490
Toll-free:
(888) 353-1490
Address:
455 Camp RoadStevens, PA 17578
Hours:
Mon-Thu: 9am – 5pm

Fri: 9am – 9pm

Sat: 9am – 5pmSun: 1pm – 5pm
Excerpts from our Teambuilding Blog
---
---