Give Digital Gift Cards For All Types of Adventures
Flying V Zipline and Elevated Obstacle Course
$49/person
2 zipline course and 22 elevated obstacles great for whetting the
zipline palate and is great
for ages 5+
Challenge Adventure Zipline
$69/person
5 zipline course with 9 high rope obstacles lives up to it's name
and is great for ages 5+
Aerial Excursion Zipline
$89/person
7 Ziplines and 3 Sky Bridges
is our premier experience great
for ages 5+
Testimonials
Don't take our word for it
Our group had a wonderful experience! The entire staff was genuinely friendly and eager to make our visit the best it could be. The facility was beautiful and extremely well maintained. Our group loved the zip lines, high ropes and archery. The staff encouraged everyone. We will definitely go back!…
Wonderful experience!
During a recent visit to my parents my Mother decided to finally fulfill her desire to Zip Line at Refreshing Mountain and I was happy to tag along. The atmosphere is truly "Refreshing" and the people were extremely patient and calming…We were both thrilled with our experience however would have l…
Moms Bucket List
We booked the Aerial Excursion for the full zip line adventure and we couldn't have been more pleased! The Zip lines were fun and our tour guides (Gil and Maddie) were exceptional. We had a small group and were entertained, having fun and laughing the entire time! Great experience. Amazing time had …
Zip line Adventure
Cabin
Starting at $129/night
Extend your stay in these
beautiful handcrafted
cabins
Horseback Riding- Private Lessons
Starting at $45/person
Lessons for beginners and intermediate students taught by a
CHA certified instructor
Escape Rooms
Starting at $120/private experience
Escape rooms designed for
all ages with unique
and welcoming features
Digital Gift Card Purchase FAQ's
Do I have to buy a digital gift card for a specific activity?

Digital gift cards are available in any denomination applied to adventure activities/cabin/and daily pool. Just click "Choose Your Own Amount" to launch our digital gift card purchase window where you can name your own amount.
What am I able to purchase with my digital gift card?

Digital gift card purchases at Refreshing Mountain can be used toward any of the following:

Individual Cabin Rentals
Day Passes at the Community Pool and Pool Parties
Any Per Person Priced Activities

Digital gift cards cannot be used towards any of the following:

Overnight Retreats (any package pricing combining meals, lodging, and facility use)
Multiple cabin rentals on one reservation
Overnight/Day Events with hourly pricing for activities
How are the digital gift cards redeemed?

After your purchase, you will receive an email with a unique redemption code for each gift. The recipient will enter this code when making a booking for an activity or overnight cabin rental and the digital gift card amount will be applied to their booking.
Do we have to book ahead of time when using a digital gift card?

Yes, you should make a reservation ahead of time. If you just show up, and we have space available, we will gladly fit you in, but we sell out of space on a regular basis, plus we have specific start times. During busy points throughout the year our tours are typically booked.

You can book online (just choose the activity you want to do) or call 1-888-353-1490. If you are using a digital gift card, please be sure to enter your unique certificate code when making the booking.
What are the age, weight and height restrictions for activities?

For most of the "high adventure" activities, individual riders must be at least 5 years old. All activities have the weight maximum of 280 pounds.
Children under 13 MUST be accompanied by an adult to complete the zip line courses; the ratio for the Challenge Adventure Zipline and Aerial Excursion Zipline is 1 adult per 3 children. Adult is defined as a person over the age of 18.
Is the property safe and friendly for children?

We are very intentional about promoting and preserving a family-friendly environment. Our goals for hospitality, as well as many of our policies, reflect the Judeo-Christian founding of the retreat center, which was founded in 1984. We feel strongly that the following guidelines are important in helping us promote a wholesome, safe, enjoyable, family-friendly environment for all our guests.
Is my gift card purchase refundable?

No. We are unable to refund your gift card purchase for partial or full refund. All sales are final.

If for some reason you personally are unable to use your gift card, you are welcome to share your digital code with family or friends for them to use. Your code is not solely specific for you, but is usable by anyone with the code.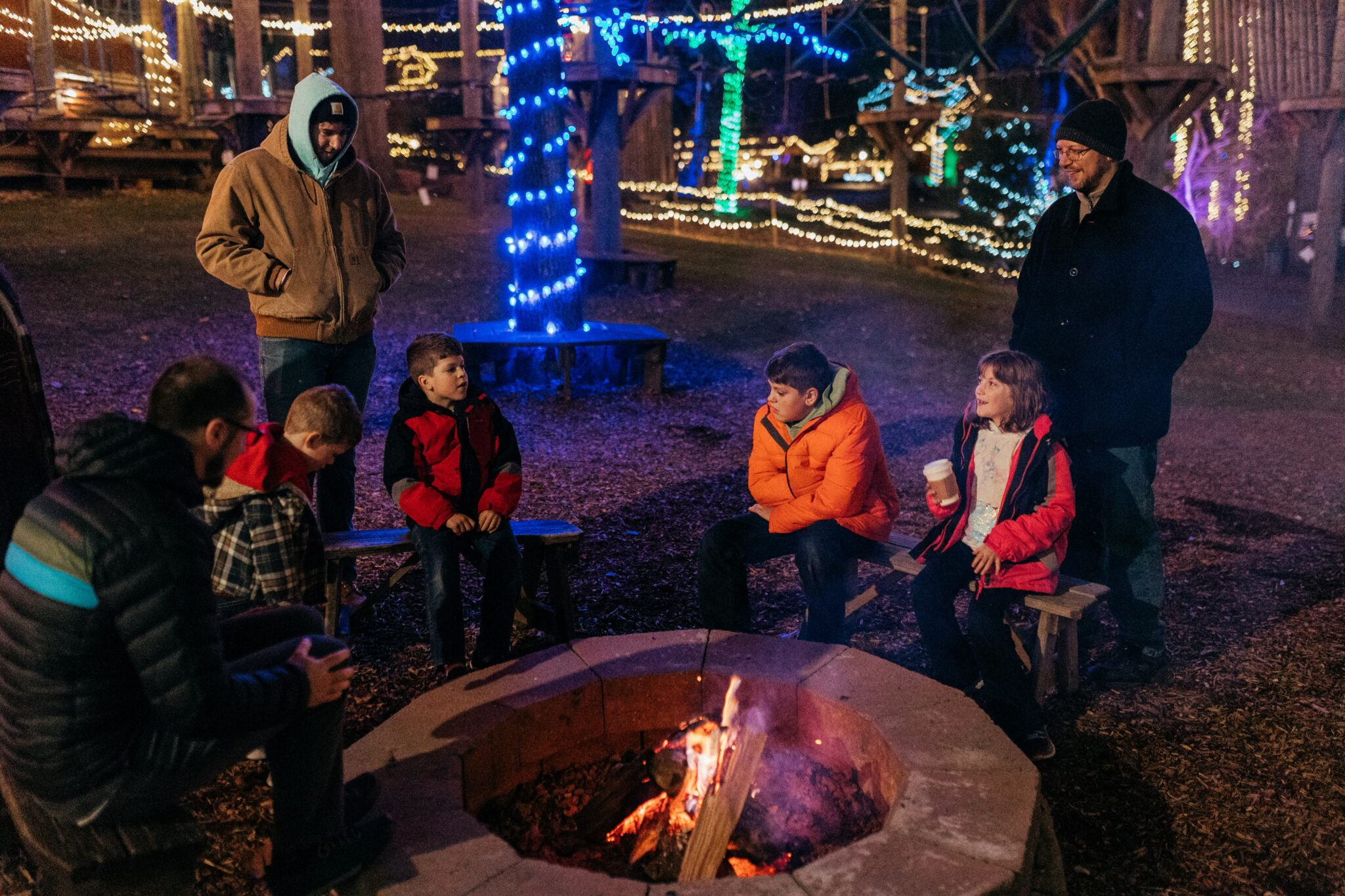 How can we help you?
Or Call us at (717) 738-1490