Lancaster County, Pennsylvania – A newly constructed Wildlife Center at Refreshing Mountain in Lancaster County, PA features more than 20 new live animal displays.
These brand new animal displays include exotic and native reptiles and amphibians, as well as, exhibits from PA woodlands including furs, nests, eggs, antlers, skulls, and more.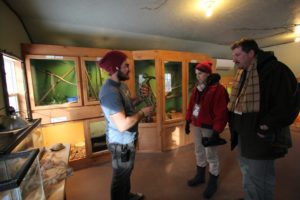 During a visit to the Wildlife Center, groups and families learn about Pennsylvania plant and animal life and how the two work together. Visitors also take a look into the life of reptiles and amphibians, seeing their colorful display and learning about the misunderstood creatures. A Pond and Stream Life class explores freshwater ecosystems while guests collect samples to catch an up-close look.
This new addition compliments the other family and group programs already available at Refreshing Mountain including ziplines, horseback riding, climbing, archery, and more. Programs specifically designed for large and small groups include trips to the newly designed Wildlife Center, half-day trips, full-day trips, overnight getaways, or customizable visits. All groups can
experience hands-on fun, outdoor adventure, team building activities, and family fun with the expanding list of activities.
Refreshing Mountain's Nature Program Coordinator, Mark Layton, created a program with the Wildlife Center specifically made for schools and other large groups. Layton hosts a strong passion for o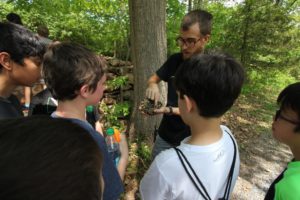 utdoor education, children, and adventure, bringing life and enthusiasm to this new program. "It's always been a dream of mine to work with animals and educate kids on nature, conservation and interacting with animals," said Layton. "The main goal of our Wildlife Center is to provide kids with a hands on experience in nature where they can interact with animals and explore the outdoors. My favorite part of the programs is to see kids excited about being outside in nature."
One can learn more about Refreshing Mountain and the new Nature Programs by visiting: https://refreshingmountain.com/nature-science-programs
Refreshing Mountain is a year-round retreat and adventure center providing family friendly fun and refreshment for over 30 years in Lancaster County, PA. We provide a variety of outdoor adventures, day field trips, and corporate team-building events, and overnight getaways with activities including zipline canopy tours, high ropes, course, climbing tower, problem solving challenges, and much more. Our center is built on 80 acres of beautiful PA woodland.