Have fun outside in Lancaster County, PA! These 2 exciting adventure options are great options for large groups of 20+ people.
Pick your Refreshing Mountain adventure today!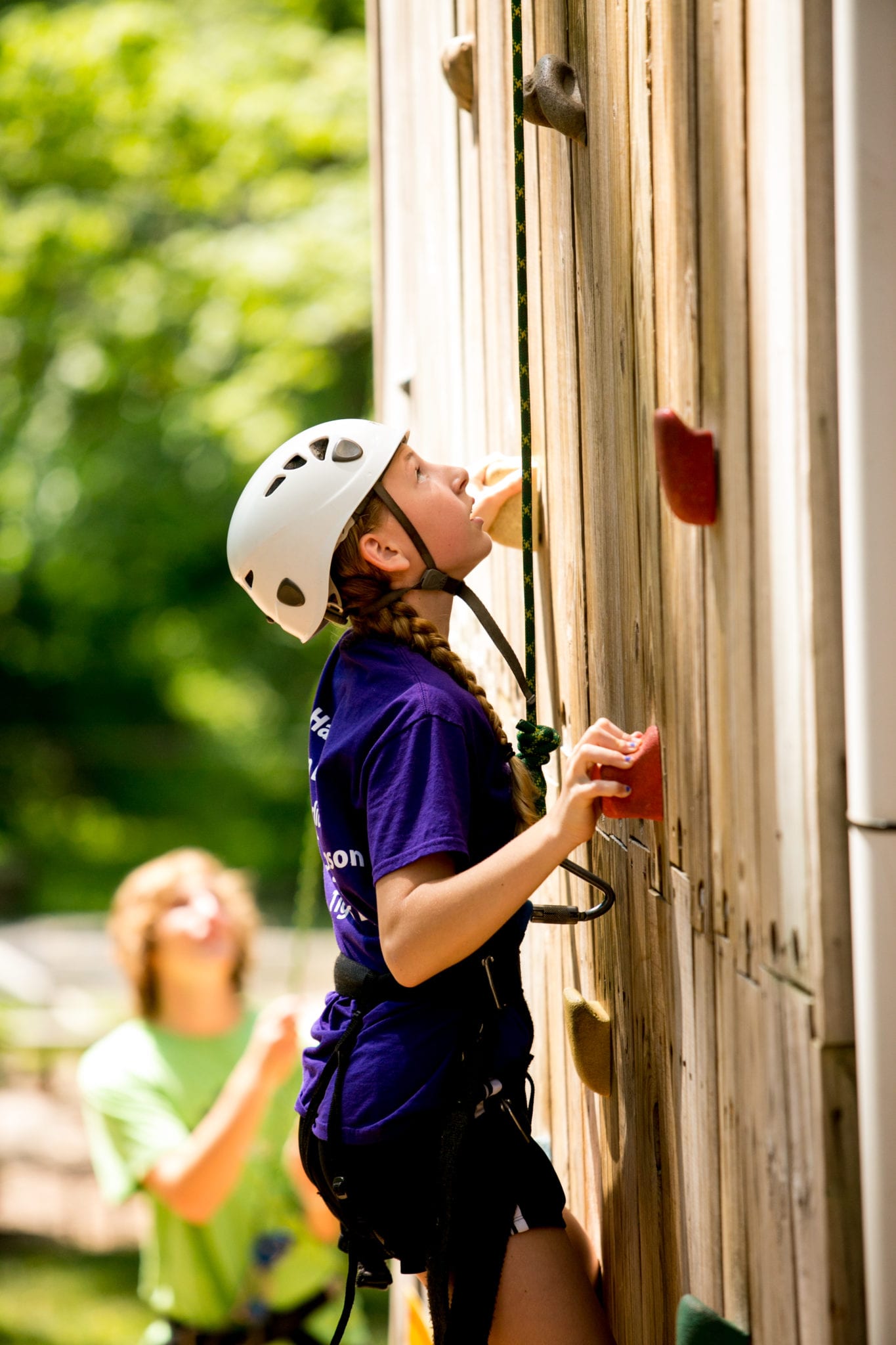 Climbing Tower Experience
The climbing tower is a 60 minute session. Our trained staff will guide your group through the various routes, belaying your every ascent.
This experience is available for ages 5 and older. Groups with children under the age of 12 must be accompanied by at least one adult.
---
Horse & Farm Animal Experience
This program is designed to give children an opportunity to interact with a horse and farm animals. Participants will learn general safety guidelines for interacting with large animals, have a chance to pet, groom, and feed the animals. This is a 60 minute session, ideal for ages 5-15 years old. At least 1 adult must be present with each group. You can also check out our separate horseback riding lessons.
---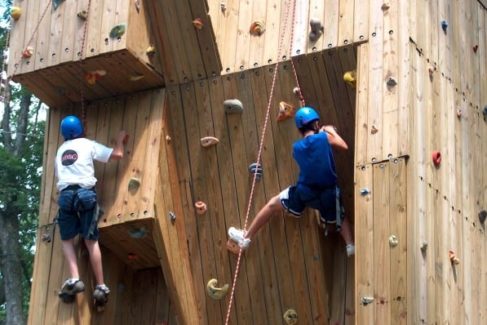 AGE GROUP
Ages 5+
GROUP SIZE
Up to 20 people/hr
SKILL LEVEL
Beginner/Intermediate/Advanced
ACTIVITIES
60 minute sessions:
Climb a 45 ft tower

Multiple routes

Accommodate multiple 

climbers
NEW Climbing Tower Pricing
---
Activities FAQ's
For most of the "high adventure" activities, individual riders must be at least 5 years old, weigh a minimum of 60 pounds and be 48 inches tall. For the Aerial Excursion Course, individual riders must be a minimum of 8 years old and weigh 100 pounds. All activities have the weight maximum of 280 pounds.

Children under 13 MUST be accompanied by an adult to complete the zip line courses; the ratio for the Challenge Adventure Course is 1 adult per 4 children and the ratio for the Aerial Excursion Course is one adult to one child. Adult is defined as a person over the age of 13.
All reservations with a total cost of $1,000 or less require payment in full at the time of the reservation or with the signed Day Agreement. Day events with totals over $1,000 must submit a check for 50% of the total amount with the signed Day Agreement and the balance must be paid upon arrival the day of the event. A cancellation 14 days or more prior to your arrival date will result in a refund of the deposit, less a $45 cancel fee.

If you cancel 3 to 13 days before your scheduled arrival date, you will lose your entire deposit. If you cancel within 3 days of arrival, you will be billed for the entire reservation.

If you are making your reservation within 14 days of your arrival date, the full amount is due at the time of booking, regardless of total amount.

Inclement Weather: If there are high winds, heavy rain or snow, lightning or below freezing temperatures, Refreshing Mountain Retreat and Adventure Center may cancel a day's activities for safety reasons. If RMC cancels due to inclement weather, your event will either be rescheduled at a future date or your deposit will be refunded in full.
Refreshing Mountain Retreat and Adventure Center highly encourages adult supervision for all events. There are many areas for chaperons to watch the activities. If not included in the activity, there is no charge for their presence. 
We are very intentional about promoting and preserving a family-friendly environment. Our goals for hospitality, as well as many of our policies, reflect the Judeo-Christian founding of the retreat center (founded in 1984). We feel strongly that the following guidelines are important in helping us promote a wholesome, safe, enjoyable, and family-friendly environment for all our guests.
We request modest bathing suits.
For girls and ladies, this means a modest, 1-piece suit. We do allow for an opaque t-shirt to be worn over a 2-piece suit, and tank-inis are allowed provided that there is no midriff exposed. This applies to infants also.
For boys and men, we require boxer/board style shorts (no SPEEDOS).
We also expect guests to wear a cover-up to and from the pool area.
We have a strict no smoking policy on the property. PA law restricts smoking (and it isn't good for you anyway). We will charge a $100 penalty for smoking in or around the buildings. If a guest needs to smoke, there is 1 designated smoking area on-site (and it is not close to the activities) where smoking is permitted. Check at the office for details on the smoking location. This policy is strictly enforced.
We do not permit alcohol on the premises. It just leads to too many potential problems. We are convinced that you can have a great time here, even without it. Guests who violate this rule will be asked to vacate the premise immediately without refund.
---
Request Info
- or -
Book Online
- or -
Call us Today
(717) 738-1490
---