Team Puzzlehunt
A unique problem solving experience for groups
This activity is open for bookings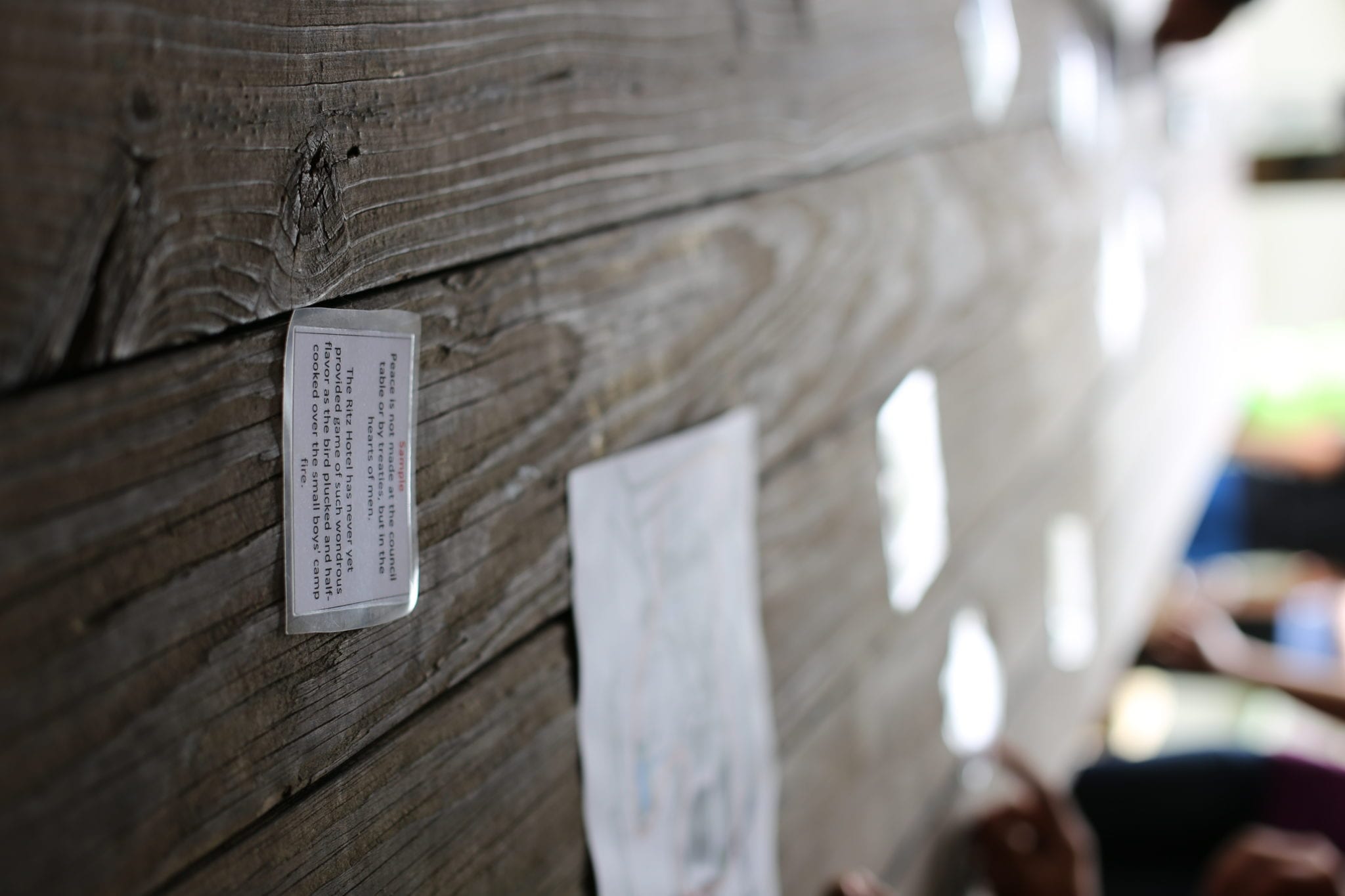 Group Size: Large Group Activities (20+ People)
Duration: approx. 60 min
Details:

GUIDED TOUR
15-20 PERSONS PER HOUR

Additional restrictions apply (see below)
Description
"That some achieve great success, is proof to all that others can achieve it as well," –Abraham Lincoln. Can you and your team decipher the clues hidden in quotes like the example above to figure out where certain items are hidden around our property? Our guide will divide your team into 4-5 groups and give each group a handful of clues (mostly given in famous quotes). Each group will need to extract the clues, find the location on the property that the clues are pointing to, and return to the guide with the correct information. Your guide will continue to give clues and words of wisdom along the way (by only speaking famous quotes). This activity is a great team bonding experience for teams of 15 to 20 and is suitable for grades 9th+.
*Rate is per hour. For increased participation, group sizes 20+ are placed in smaller groups of 15-20. You will need 1 hour per group of 15-20.
Available Add-ons:
Want us to provide a meal for you? Add a buffet meal for your group to your activity.
Requirements & Restrictions
Age Group: 14+
Max Weight: lbs.
Skill Level: Easy
Adult to Child Ratio
| | | |
| --- | --- | --- |
| Not Available | Not Available | No Adult Required |
Testimonials
" I was pleasantly surprised with how much my group enjoyed team building. In the past we have done more of the flashy, exciting, adventurous types of activities, but I changed it up this year and it went really well. "

- Elizabethtown Brethren in Christ Youth

" We loved Jess and BJ, they were wonderful with our students and leaders. We will definitely book this again. "

- South Jersey Wintercamp