It's somebody's birthday every day, and if it's your day today—congrats! Refreshing Mountain is a great place to host your birthday, especially for the outdoor lovers. Here are some great activities to look at for your birthday celebration.
For the Wildlife Enthusiasts…
If you love animals, then the best activities I would recommend include the Wildlife Center Experience and the Pony Ride & Farm Animal Experience. These are great activities for younger children and are very educational and fun. The staff that run these activities are knowledgeable about the animals and have years of experience with them. You will even be able to pet some of the animals!
We also have a traveling wildlife program, where we can bring the wildlife center to you! We have multiple options for you to choose from, and our staff members are knowledgeable about the animals and will provide a great experience for you and your family.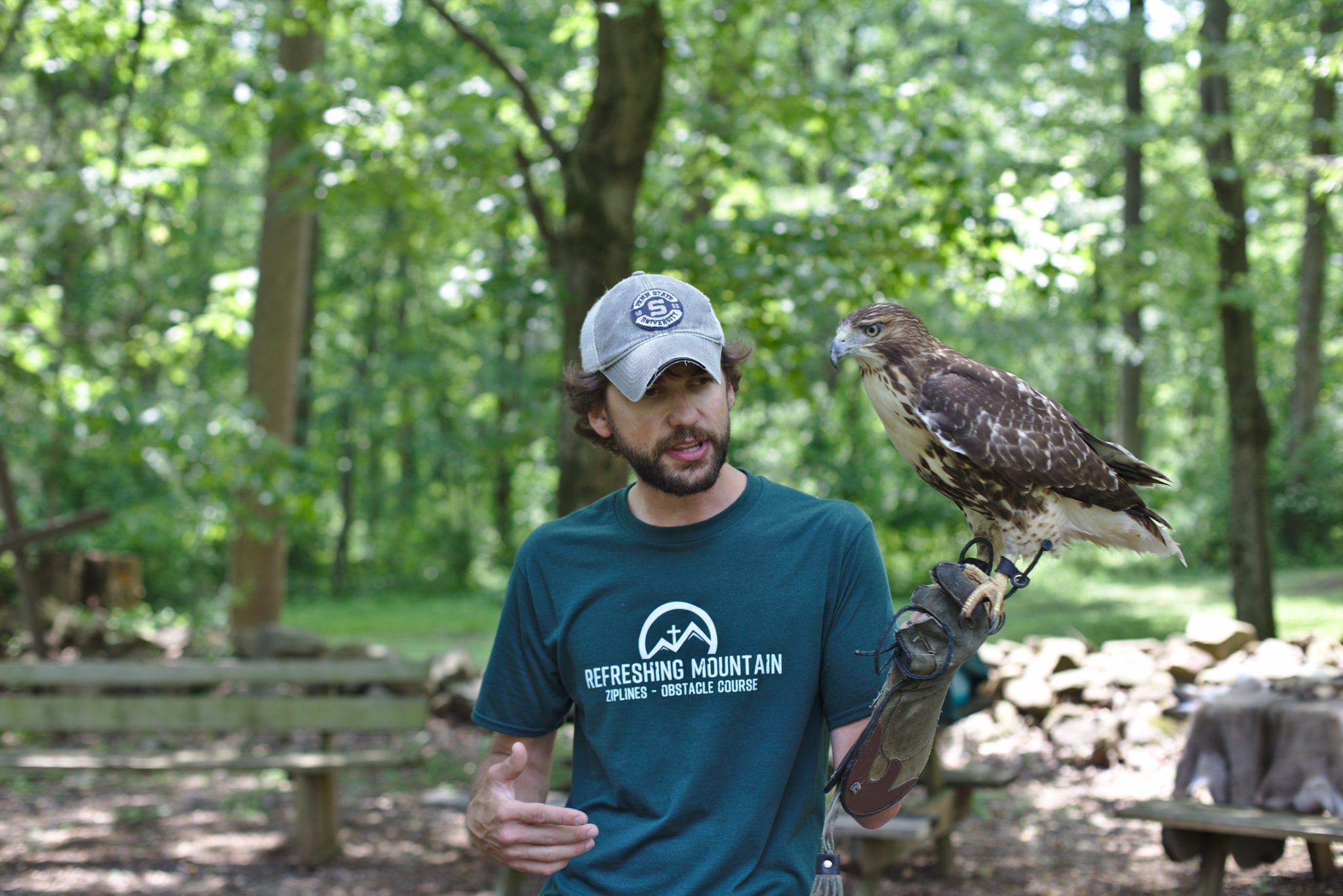 For the Adventure Enthusiasts…
There are plenty of activities that fit this category, but my top three would include the Giant Swing & Climbing Tower bundle, the Challenge Adventure Tour and the Flying V and Elevated Obstacle Course bundle. Each of these activities will give you a thrill and will challenge you. You will also be harnessed in for all these as well, as you will be ziplining or completing obstacles off the ground.
For the Mystery Enthusiasts…
If you like to solve problems and feel like you're a part of Scooby Doo's gang, then I would recommend our escape room options. We have three options that would be available with varying difficulty, and each room can hold four to ten people at a time. You will have an hour to complete and solve all the clues to complete the mystery. Personally, I think these are a lot of fun and are great to do with friends and family, and the small amount of time they require, will leave you with plenty of time to schedule other activities and/or find a great place to eat nearby.
With all the options we have at Refreshing Mountain, it is easy to plan out your best birthday yet. If you are still looking for additional ideas for activities, or if you have groups of more than eight, then I would go to our activities page to find more information. And, of course, if you have further questions, feel free to inquire with the office by calling us or contacting us through our page.