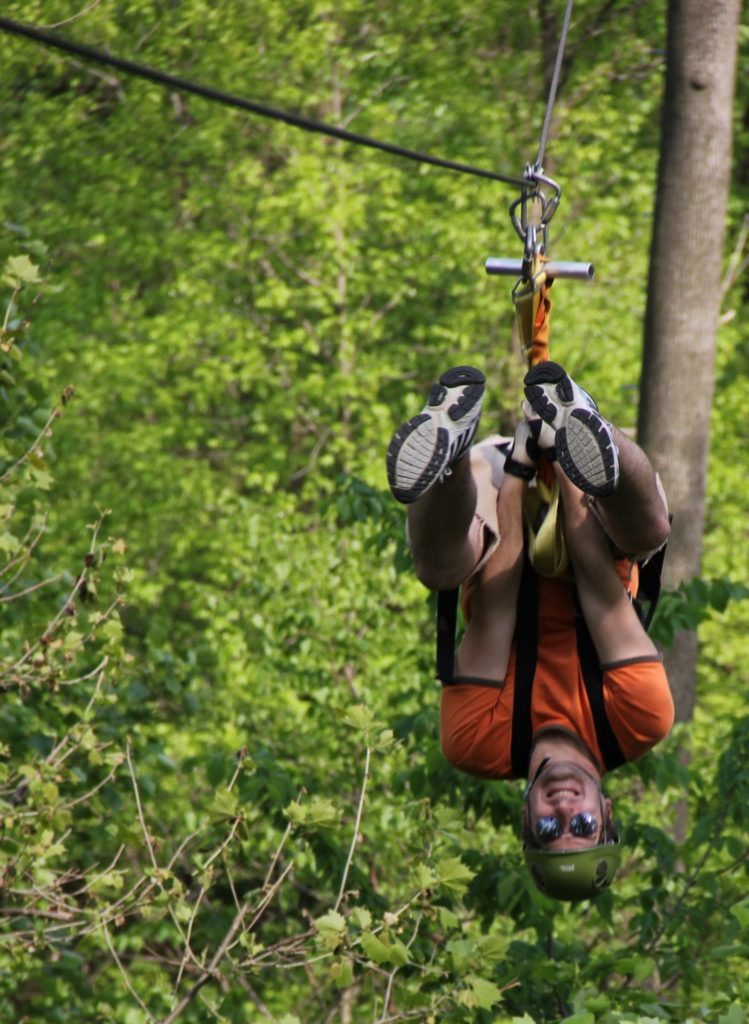 Ziplining is a wonderful way to bring in a new element of adventure into your life.  This activity is building recognition and has fast become an adventurous outdoor activity for both young and old.  Worldwide, ziplines offer a wide range of courses to accommodate both the most daring individuals as well as the less skeptical or timid.  A must-try adventure for any thrill-seeker, ziplining is great for family trips, youth organizations, team-building skills and possibly even when on a date.
Exhilaration
Zipline courses are first of all exciting. These courses are supposed to bring thrill and excitement to even the most daring people, from that first leap off of the platform to the rush of energy felt while gliding through the air. Proper gear should always be maintained with a zip line course so visitors are kept safe and secure all through the adventure. By looking into the safety elements of a zip line course before attempting it, you can have much more reassurance as you relax and enjoy the adrenaline.
Courage
Whether you have a fear of heights or have a certain amount of daredevil spirit about you, there is a course suited to your sense of adventure. For anybody who is lacking a little courage, zip lining can build confidence when you finish the course successfully.  You will have a healthy amount of pride knowing that you accomplished something you would not have normally tried. When it comes to conquering challenges, these zip line courses are excellent motivators.
Rejuvenation
Being out in the fresh air is both a gratifying and rejuvenating way to spend an afternoon. Depending on where you zipline, you can enjoy the plant and animal life along with amazing landscapes. For a new spin on out-of-doors fun, try doing a zip line course in the fall for a better view of the autumn colors. In the Spring the ride will feature new growth while mild winter days make for a great excuse to get outside.
Challenge
Not only fun, but ziplining can also be a rewarding challenge. For the ultimate activity that challenges you both mentally and physically, nothing can beat a zip line course.  Be sure to utilize the safety harnesses and gear provided by your tour guides. You shouldn't put yourself in danger even when it corresponds to pushing the limits of physical strength. Overall, enjoying a zip line course boils down to staying safe and having fun.
If you are looking for things to do in Lancaster PA check out Refreshing Mountain, home of two of the best Ziplines in PA.  For more information on these two Zipline Courses at Refreshing Mountain, call (888-353-1490) or check out our website.