Judy Bomberger is Refreshing Mountain's Housekeeping Manager. Judy's husband, Don, was already an employee of Refreshing Mountain when Judy was asked if she could come help clean one day. Twenty years later, she is still here cleaning but is now the Housekeeping Manager.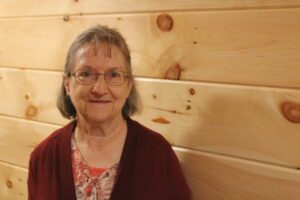 In addition to her responsibilities at Refreshing Mountain, Judy also homeschooled her six children. The Bomberger family has now grown by 3 sons-in-law, 2 daughters-in-law, and 29 grandchildren (and counting).
Judy has traveled to all 50 states, visiting 48 more than once! She also has been to Haiti and Mexico on missions trips. When not traveling or managing Refreshing Mountain's housekeeping department, Judy enjoys reading, playing piano, and doing logic puzzles.