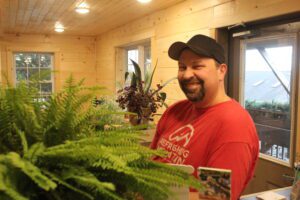 Wayne Martin is the Head Cook and Kitchen Supervisor. He began this position in March of 2016 after working most recently at Willow Valley Communities as a Culinary Supervisor. He also brings with him experience from working in several restaurants.
Wayne started cooking when he was a senior in high school and attended Lancaster County Career and Technology Center for Culinary Arts. In 2003 he returned to school and received an associates in Restaurant and Hotel Management.
In addition to his passion for creating awesome food and trying new recipes, Wayne and his wife, Karla, enjoy hosting International Students in their home and taking trips to the beach in Chincoteague Island, Virginia and Kure Beach, North Carolina. They also make time for trips to their cabin in upstate PA. They also enjoy spending time with family and friends.