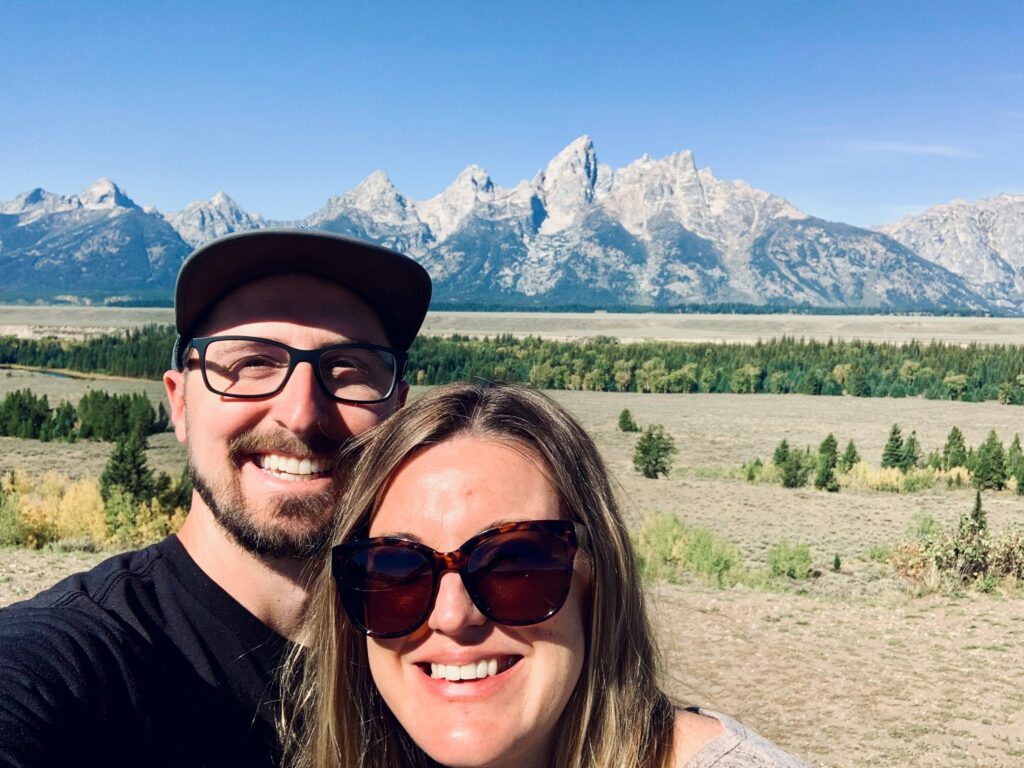 Name and Role at Refreshing Mountain…
Phil True, the Fun Scheduler, which is my way of saying, "I organize fun". I've been "organizing fun" for the past 6 years and love every minute of it. My job feels more like I'm playing and work occasionally.
How did you get to Refreshing Mountain?
I was fortunate to have powerful camp experiences when I was in grade school and have always enjoyed outdoor adventure. Through a series of divinely orchestrated events, I found my way to Refreshing Mountain- a match made in heaven. Truly, it has been a refreshing experience working with a group of people who are passionate about what they do and are likeminded in mission and purpose.
Tell us about y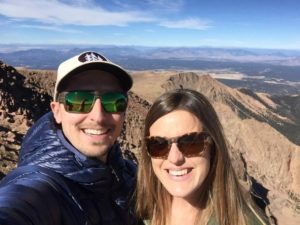 ou, do you have a bride and children?
My wife, Lisa, of 10 years and I live in Akron (second largest Akron in the US). We met when I attended Messiah College. She's the best thing to ever happen to me. The second-best thing to ever happen to me (first for Lisa ;-))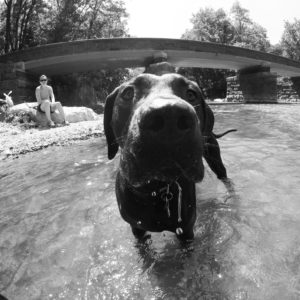 is our four-legged child named, Breck. He's a 100 lbs., black, Weimaraner-Lab bundle of joy. Named after our favorite town in Colorado, Breck keeps us young, enjoys swimming, hikes, swimming, playing in the snow, swimming, and considers himself a lap dog.
What do you like most about your job?
Each day is different. I get to interact with people every day in different settings. I could be in the office talking with a group through their day event. The next minute I could be outside teambuilding with a group. Recently I started updating our website content, this is fun because I can write whatever I want…ok not true.
What hobbies interest you?
In our free time, my wife and I like to hike, explore local cuisine, and travel to new places near and far. I find mountain biking, snowboarding and being in the backcountry of the mountains as the most relaxing place to be.
What is something interesting about you that most people don't know?
I was a cheerleader my senior year of high school. My buddy and I were the first male cheerleaders in 20 years at our high school. It was sweet, we learned how to do back flips and a bunch of other gymnastic stuff. Surprisingly, everyone on our squad was super encouraging…
If you could live anywhere, where would it be?
This is a tossup. My wife loves the beach and I love the mountains. I lived in Greece for a time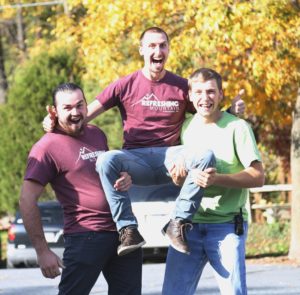 and so we've talked about going back there or to Colorado. New Zealand would be sweet too.
 Honestly, Lancaster County has been such an awesome place to live. Lancaster city is progressive yet rooted in history. Lititz was voted the best small town in America. We've found such joy in these communities that it would be hard to leave.
If your hands were food, for the rest of your life, what would it be?
Hands down (no pun intended) Forged Pine Rosemary ice cream from Fox Meadows Creamery on my right and Middleswarth Weekender chips on my left. Annnd I would be 800 lbs.