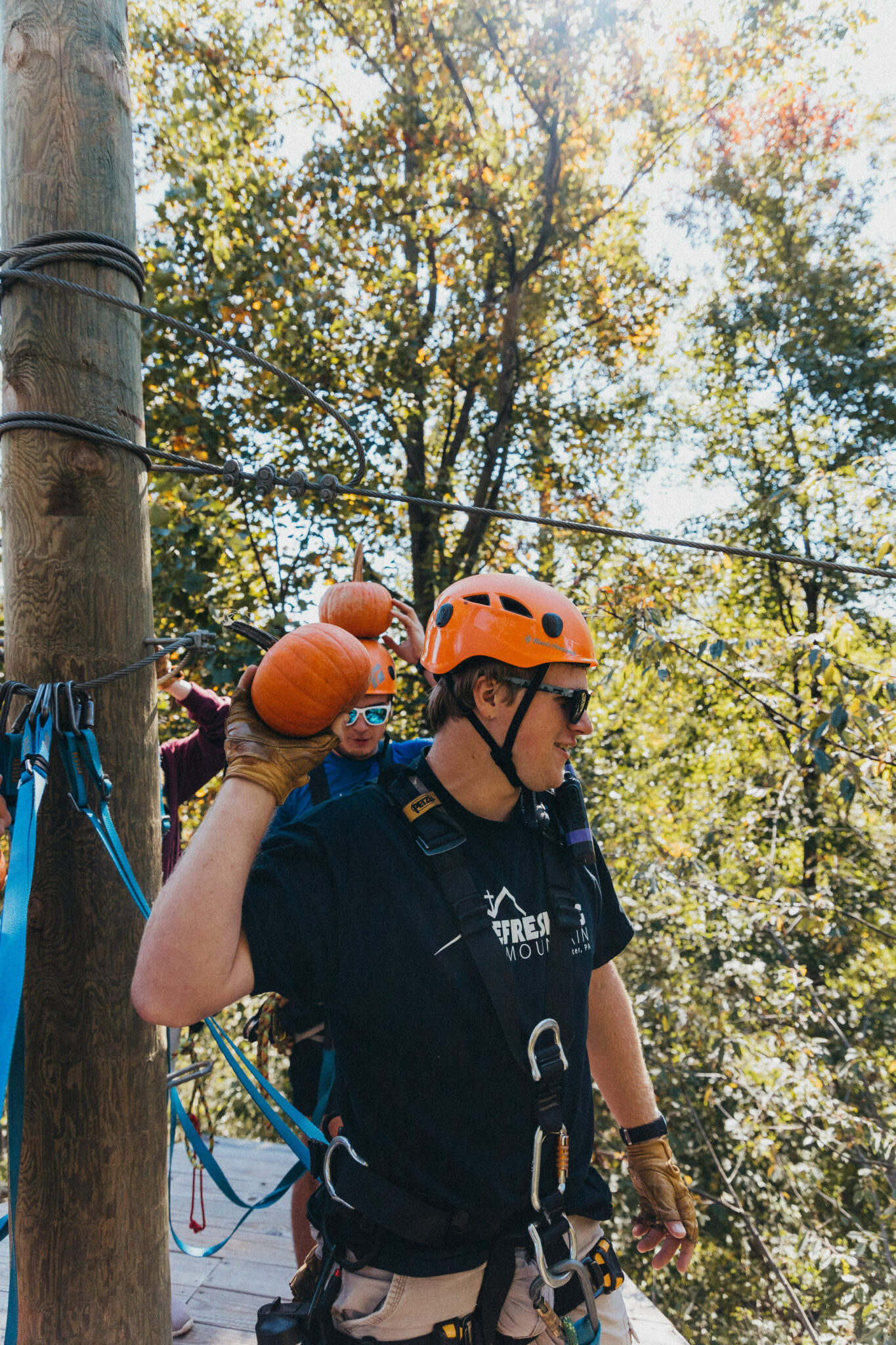 My name is Nicholas Cage (no, that is not a typo) and I am an activities administrator at Refreshing Mountain. I have been working at Refreshing Mountain since May of 2016, and in September 2021 I came on as full-time. The easiest way to describe what I do is the assistant to the other administrators in activities. I assist with training activities staff, team building activities, double checking activities schedules, upkeep of the activities store, hanging up Christmas lights, and various maintenance around camp. In addition to these things, I am also a zipline guide, so you will often see me out on tours. I have absolutely loved my time at camp so far and look forward to helping people grow, encouraging people to face their fears, and sharing my faith in the future.
In my free time I enjoy hanging out with my lovely wife Andrea (she also works at Refreshing Mountain) and my dog Mira. I enjoy frisbee golfing, walks with my wife and dog, swimming in creeks, sliding down muddy hills, and most importantly building my faith. If you ask my wife, she will tell you I enjoy watching sports all the time… which is true. I enjoy watching all four of the Boston sports teams along with Alabama college football and UNC basketball. I also volunteer with the Cocalico High School Marching Band, which I have done for the last 3 years now.
In the future I hope to be a music educator. I have a degree in music education, but I am still looking for a full-time position. I hope to use the many skills and lessons I have learned at Refreshing Mountain to benefit as many students as possible. Even once I get a teaching job, I plan on working weekends and summers at Refreshing Mountain, so you will see me around for years to come.