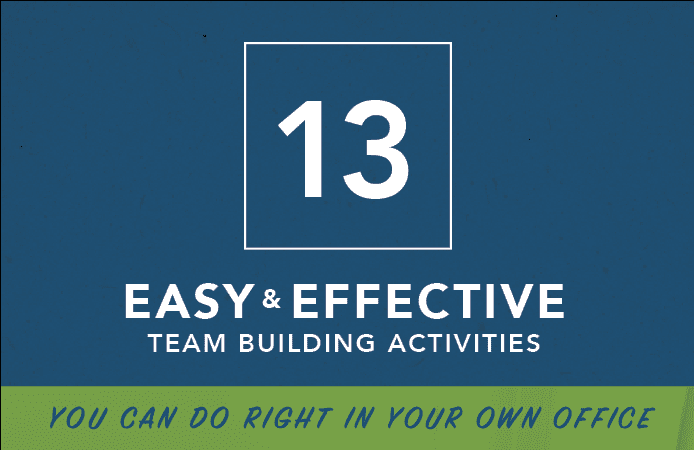 No More Trust Falls. Ever.
13 Fun, Easy, and Effective Team Building Activites Right to Your Inbox!
Oh, trust falls. We think this "team building" activity has overstayed it's welcome. This list of 13 activities as a way for your busy team to be proactive team builders. You may be wondering if your team can benefit from team building (or team bonding, but we'll get to that in course). Our experience tells us that, if your team is made up of people, team building or bonding is a great way to keep your team happy, healthy, and productive. 
Get started today by signing up for the convenient course.
Enter your email below and we'll send you this resource developed by our own Team Building Team.