Private Riding Lessons
These one-hour lessons* focus on developing excellence in riding and horsemanship skills. From the "very first time" beginner to the competent intermediate rider. We aim to combine learning, safety, and fun into each lesson. Instruction in Western and English riding styles (including jumping) are offered.
To book a private horse riding lesson, please contact Hannah at 717-629-0085 or Hannah@refreshingmountain.com.
Discount available for group lessons. (Maximum of two riders)
*All lessons are taught by CHA certified riding instructor.
---
Email Hannah
- or -
Buy Online
- or -
Call For More Information
(717) 738-1490
---
---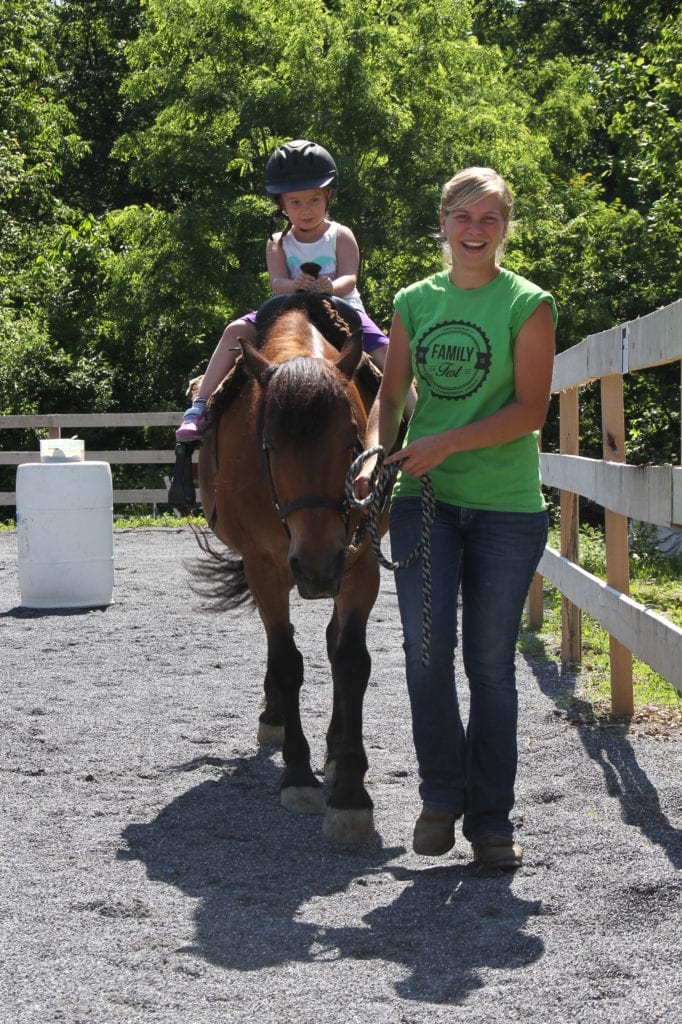 About Our Instructor Hannah Harnish
Although some of the various species represented were brought in specifically for the program, almost half of them have been on property for over 5 years as a personal hobby to Hannah Harnish who currently oversees the Farm Animal and Riding Lesson program. Hannah has always had a special interest in horses but thoroughly enjoys working with animals in general and loves the opportunity to introduce people to these amazing creatures. Her fascination with horses began like most others: a little girl who wants a pony for her birthday and parents that hope that she will eventually out-grow the idea…
Unfortunately for her parents, she never out-grew the dream and eventually got her first horse when she was 13 years old. Hannah's working experience from then till now, centers around horses and riding instruction. She has been instructing for over 5 years and gained her CHA (Certified Horsemanship Association) certification in 2013. And since horses aren't her only interest, she is currently studying to become a Veterinary Technician for Small and Large Animals which she feels has only helped her to appreciate these amazing animals. The different species in the Farm Animal Program add lots of fun and variety to her work and experience.
---