FREE E-BOOK:
13 Easy & Effective Team Building Activities
You Can Do Right In Your Own Office
---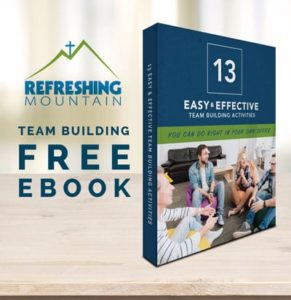 WORK BETTER TOGETHER.
Our mission at Refreshing Mountain is for you and your team to be refreshed. We want to share some ways that you can do that right in your own office!
Enter your email below and we'll send you this resource developed by our own Team Building Team.